Youssou Ndour - Mbalax (Universal Music Africa, 2021)
Youssou Ndour together with the band Le Super Étoile de Dakar can perform unforgettable concerts full of energy. Last year, we had a chance to experience it live in our western neighbors, which was thwarted by a pandemic. The singer used the concert break to complete the album "Mbalax", in whose recordings he returns to his roots.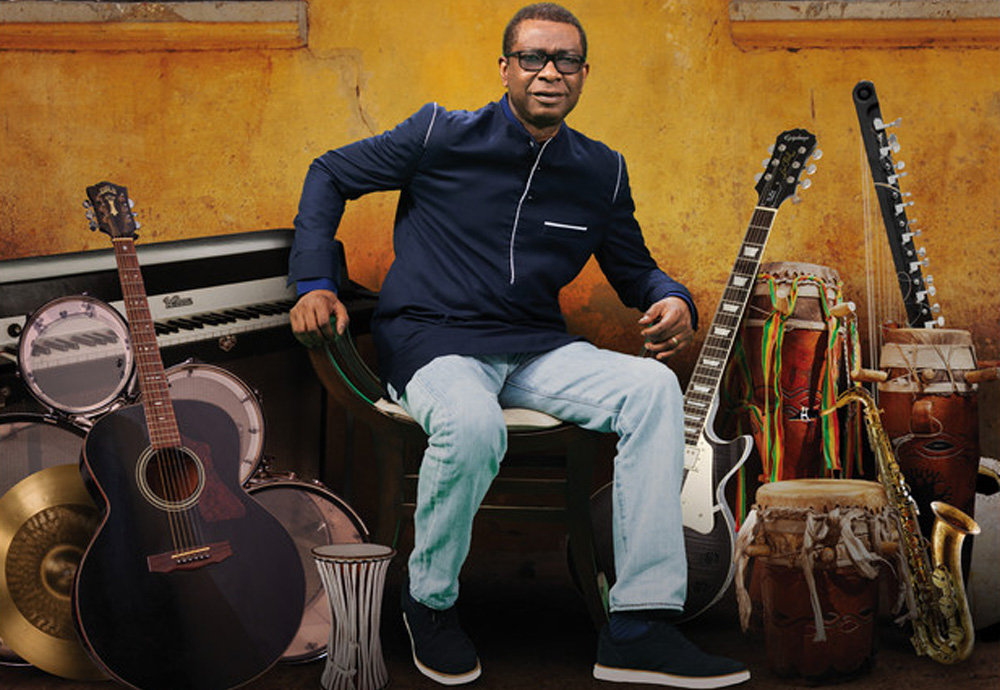 Senegalese singer Youssou Ndour was already a widely celebrated innovator in his home country by the time Western audiences first heard his soaring multi-octave voice on Peter Gabriel's 1986 hit "In Your Eyes." With his longtime band Super Étoile de Dakar, N'Dour was a key figure in the multicultural mbalax musical style in the late '70's and early '80s, and thanks in part to pop stars like Gabriel and Paul Simon, he gained an international following in the late '80s that further blossomed with releases like 1994's The Guide (Wommat) — which yielded his biggest hit, the Neneh Cherry collaboration "Seven Seconds" — and 2004's Egypt, which earned him a Grammy Award. He was the subject of the 2010 documentary I Bring What I Love, as well as numerous recorded anthologies. In addition to his blending of various musical cultures, N'Dour also became known as a cultural and political icon to the point that he was nominated a United Nations Goodwill Ambassador and eventually served as Senegal's Minister of Culture and Tourism, all the while continuing to maintain his career as a prominent recording and touring artist.
A native of Dakar, Ndour's family were Sufi Muslims and his Tukulor mother was descended from the traditional griot caste of traveling poets and musicians.
His father was a Serer and he and his siblings were raised speaking Wolof; this multicultural outlook would serve the singer well and informed much of the music he made. A seasoned local performer before his teens, N'Dour eventually joined the popular Star Band de Dakar when he was 16. Within two years, he had become the group's most prominent member and in 1977, he and several of his bandmates formed a new group called Étoile de Dakar. Both his previous band and Étoile de Dakar were early pioneers of the genre that came to be known as mbalax which mixed the regional Wolof sabar with Latin, rock, Afro-pop, and various elements from the greater African diaspora. By the early-80's, N'Dour had assumed leadership of the band and, following some membership changes, renamed it Super Étoile de Dakar.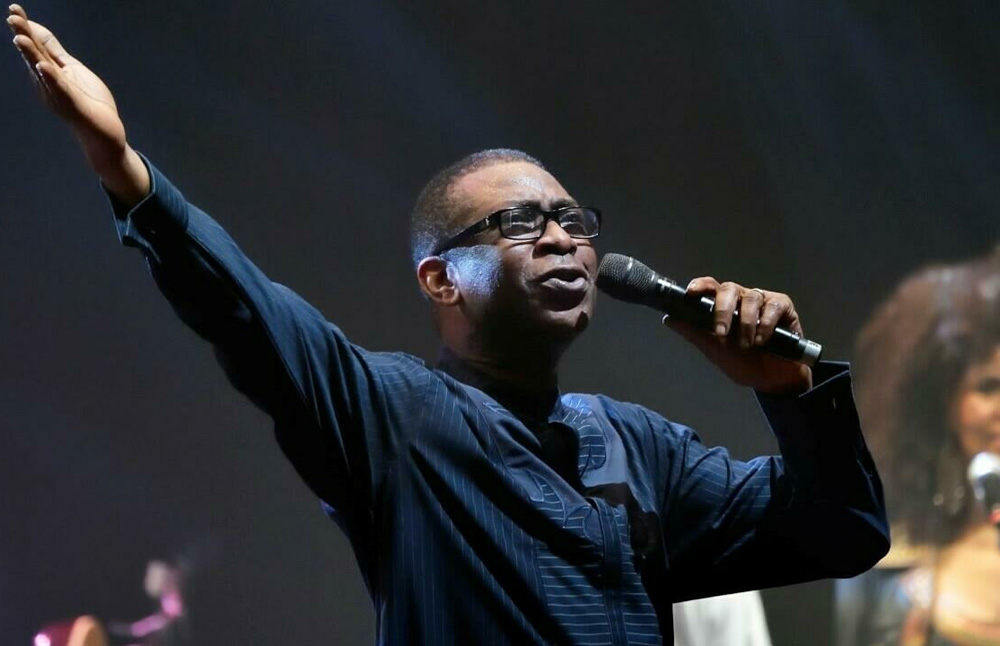 Performing for the first time in Europe in 1984, N'Dour and Super E'toile de Dakar made their North American debut the following year and soon attracted the support of top-rated musicians around the world.
Ndour's guest appearance on Peter Gabriel's 1986 hit, "In Your Eyes" served as his introduction to Western pop audiences and he subsequently toured around the world as Gabriel's opening act. Even greater exposure came when he agreed to be a co-headliner, along with Gabriel, Bruce Springsteen, Sting, and Tracy Chapman, on the Amnesty International Human Rights Now! tour in 1988. The same year, he performed at the much-publicized birthday concert for South African activist (and president) Nelson Mandela at Wembley Stadium in London.
After more than a decade recording for various African labels, Ndour cemented his reputation in 1989, when he released his first internationally distributed album, The Lion, which included a tune, "Shaking the Tree," that he co-wrote with Gabriel. Upon signing with Spike Lee's Columbia-distributed 40 Acres & a Mule label, N'Dour scored a Grammy nomination in 1991 with his first effort for the label, Eyes Open. He continued to seek new outlets for his creativity, which included the composition of Africa Opera which premiered at the Paris Opera in July 1993. Recorded in Senegal, N'Dour's 1994 album, The Guide (Wommat), proved to be a major success on a global level and included his hit duet with Swedish-born vocalist Neneh Cherry, "Seven Seconds." Using his international stardom to benefit his own country, N'Dour established a record label and recording studio back in Senegal as well as a series of internet cafes and a media organization that grew to include a television channel, radio station, and newspaper.
A steady stream of greatest-hits packages and reissues arrived throughout the late-90's with his next full-length, Joko (From Village to Town), arriving in 2000.
Ndour's 2004 release, Egypt, strayed from the brighter pop and dance rhythms of earlier albums and was lyrically heavy on Muslim themes and Arabic musical influences. Though somewhat controversial among Muslim communities in Senegal who disagreed with folding Islam into pop music forms, Egypt was a critical success in the Western world and won the Grammy Award for Best Contemporary World Music Album. A documentary by filmmaker Elizabeth Chai Vasarhelyi called Youssou N'Dour: I Bring What I Love, was centered around this period of his life and was released internationally in 2010. The following year, he was awarded an honorary doctoral degree in music from Yale University.
In 2012, Ndour embarked on an unsuccessful run for president of Senegal competing against incumbent Abdoulaye Wade, of whom he had become increasingly critical. However, that same year he was appointed tourism and culture minister by Senegal's then prime minister Abdoul Mbaye. By 2013, he had returned to performing, although it took him several more years to return to the studio. In 2016, N'Dour delivered his 34th album, Africa Rekk, featuring guest appearances by Akon, Fally Ipupa, and Spotless. Another album, 2019's History, saw the singer updating and rearranging a series of highlights from throughout his career. ~ Timothy Monger & Steve Leggett, Rovi.
Universal Music Africa and NMR (photo: press Youssou Ndour)