Juraj Marek, whom we know under the stage name Pkrek, comes from Myjava.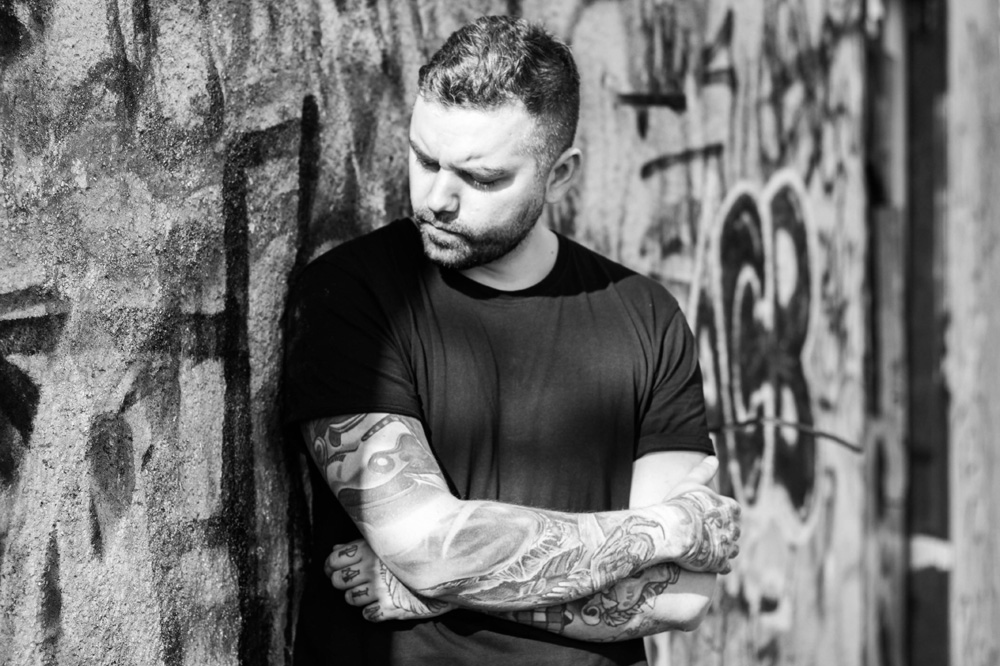 Pkrek has been associated with electronic music since 2002. In the beginning, he was actively involved in DJing and collecting techno music vinyls. He has performed at BeeFree events and also other events. From 2006 he started to produce his own work under the pseudonym Krek. Over time, he recorded dozens of materials for Slovak rappers.
In 2012, Ajlavmjuzik released his first solo album ProjektkreK – Close Encounter, in which he took advantage of the ten years of experience in creating electronic music.
Since 2016, he has been operating under a new pseudonym Pkrek.
The first album under the new pseudonym was called "Ariesynth". It received several positive reviews, some publicists called it one of the best Slovak albums of the year. In March 2018 he released his third, thematic solo album called + – (plusminus). In 2020, an independent album called Neuron was released.
Pkrek likes to experiment and invites guests of various genres to his projects.
He has collaborated with musicians such as Monika Načeva, Marian Jaslovský, Karaoke Tundra,Modré hory, Moimir Papalescu, Side9000, DJ Five, Barbora Bloom, The Youniverse, Tom (Skywalker), Edúv Son, 3MMC from Paris and others.
His work has a diverse atmosphere, Pkrek considers it a way of expressing himself.
Pkrek's sound manuscript is characterized by striking to chaotic drums and deep melancholic melodies, which evoke the impression of the author's frustration. He uses his work to express his own feelings. He is currently preparing new songs again, which he, as always, creates with the help of hardware synthesizers. He also tries not to be influenced by current music trends.
He has picked out music that he's been listening to and loving for years for this playlist.
Bibiána Grebeňová Šedivá (photo: Pkrek archive, translation: Zoe Prívozníková)
Programme Playlist:
Chaozz – P.O.T.
Beastieboys – Intergalactic
Bloodhound gang – Kiss Me When It Smells Funny
Metallica feat – The Memory Remains
Nirvana – School
Limp Bizkit – Pollution
Korn – Faget
Deftones – Back To School
Soundgarden – Black hole sun
Cypress – Rock Superstar
Fugees – How Many Mics
Sadistik – Kerosene Dreams
El-P – The Overly Dramatic Truth
M83 – Solitude – Felsmann + Tiley reintepretation (Joker)
Tesla Boy – M.C.H.T.E.
Crystal Castles – CHAR
IAmNøt – Changes
Moderat – Les Grandes Marches
Aurora – Running With The Wolves
Kiasmos – Looped
Emika – Professional loving
Two Fingers – Fools Rhythm
Yarda – A place In The Sun (Loktibrada remix)
James Ruskin – Scene
Chester Beaty and Dj Shufflemaster – Beat Boxx (Surgeon remix)
Dj Boss – Hydromorph
Inigo Kennedy – Preliminary Statements
Listen to the program: