Alice Phoebe Lou - Glow (Motor, 2021)
Alice Phoebe Lou is a South African singer and songwriter based in Berlin. The soulful songs on her third album "Glow" have a punk touch and jazz charm.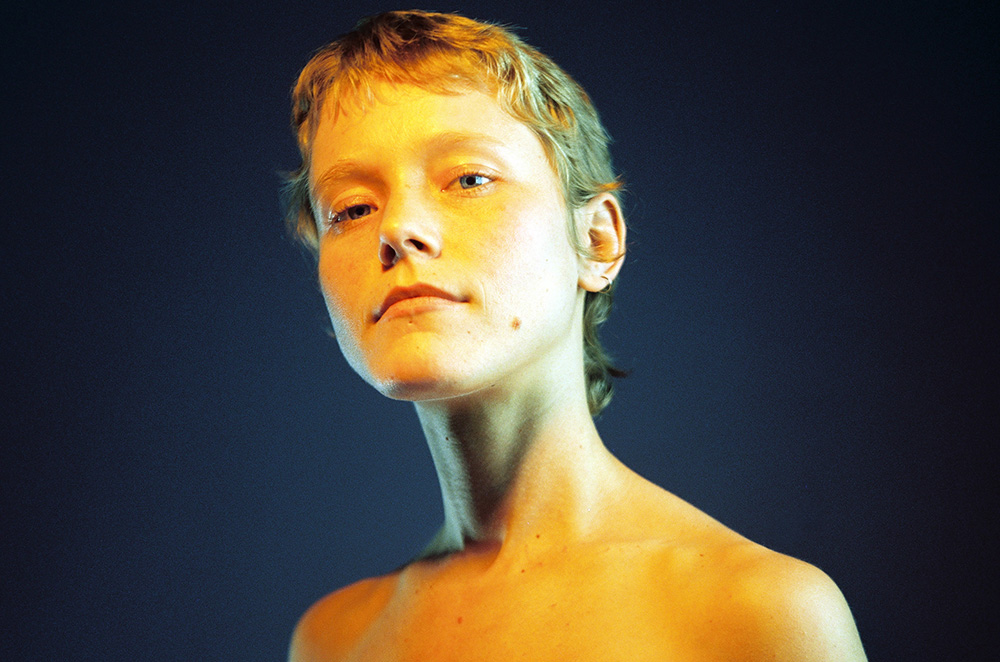 South Africa born, Alice Phoebe Lou's first taste of performing came at the tender age of 18 when she busked through Europe, wowing passers by with her stunning vocals and captivating songs. Lou then self-released her debut EP, "Momentum", in 2014, followed two years later by her debut full-length, "Orbit".
2019 marked the release of her critically acclaimed second album Paper Castles, championed by the likes of NPR, Rolling Stone and The Fader.
Alongside releasing an exceptional body of work, she played over 100 shows across four continents, and in doing so, built and cultivated an enormous, loyal fanbase. The hundred and first show Alice played was at Saal 1 at Funkhaus, an incredible recording studio built to record orchestras in 1956 as part of Funkhaus radio house in East Berlin. Her LP "Live at Funkhaus" is a selection of nine tracks taken from that incredible performance on the 7th of December 2019.
At the start of last year Alice released two warmly received singles. First came 'Witches;' an upbeat and instantly enchanting track recorded with Ziv Yamin on to 1 inch tape. This was the beginning of an analogue love a air, which saw Alice change her recording style, having her next single 'Touch' recorded, mixed and mastered completely analogue. This approach was used when recording the entirety of 'Glow', diving into tape recording and vintage gear with producer David Parry (of the band Loving) at the wonderful Castle Studios in East Germany.
The new third album 'Glow' is personal and raw.
Full of visceral, star-dusted songs delivered in her crooning tones, against a backdrop of scuzzy guitars, sauntering bass grooves and mesmeric piano sequences. Dirty Mouth is another string to this ever-evolving artist's bow.
About new album Alice said:
"My new record, 'Glow' is a crooner. Mostly love songs, sprinkled with a punk / grunge number here & there. I used to avoid writing love songs thinking the subject matter too overdone or trivial. That I needed to 'say something' with song. But this album simply poured out of my heart & my subconscious & there was no stopping the lovestruck nature of them. I started to feel things intensely this year & I tried to understand what I wanted my songs to do for the listener. I realised that instead of making people think, I wanted to simply make people feel. To feel deeply. And for that feeling to be universal, across ages & backgrounds. Sometimes love, love lost & the ways in which these matters of the heart affect one, are the most relatable feelings in the world. Especially when articulated in a vulnerable or naive way, without too much ego, putting yourself out there & just saying it as it feels; being as honest with yourself as you can bear."
"After traveling the world & touring my ass off last year, this record has been born of a complete shift & stark contrast. I've never spent this much time alone, in one place, or even in the city I live in. It's confronting living alone in 2020. Friendships changed or evaporated. I dealt with falling in love, heartache and heartbreak. As someone who placed socialising & connection above everything (often my own needs) I'm grateful to have been pushed to confront myself & become a bit of a hermit. I had to adapt & learn quickly. I shaved my head. Had an ego death. And started writing songs straight from my heart, without editing the words to sound cooler, & stopping myself from feeling self conscious about expressing my vulnerabilities."
"My love affair with recording to tape & the analogue process started this year with 'Witches' & 'Touch'. I couldn't wait to create an analogue album, & after our plans to record in Canada got shut down last minute, we quickly found a studio that had what we needed & got our Canadian to come here instead. When my friend & producer Dave Parry of Loving first spoke to Castle Studios in preparation for our 3 week recording, he asked for all the oldest mics, amps & gear. And that's what you'll hear; the warmth & grit of the gear & recording techniques of last century, bringing to life my songs that are very much from this moment & time. I couldn't have asked for more inspiring people to create the record with; my long term collaborator Ziv Yamin playing drums & most of the keys, Daklis bringing his unmistakable grooving basslines and David Parry, producing, holding it all together & adding his signature blissful guitar to the songs that were begging for it."
"This album is an outlet. A place I blew off steam. I poured my most personal feelings, experiences & realisations into it and I stand before you completely naked, encouraging you to go to that place within yourself."
NMR (photo: Andrea Rojas)