Antwerp Gipsy-Ska Orkestra - Duivelsblauw (Dox Records, 2020)
Mapping of interesting albums released in 2020 continues with the title "Duivelsblauw", recorded by Belgian band Antwerp Gipsy-Ska Orkestra.
Antwerp city, with its harbor, has always been a melting pot of different cultures. The Antwerp Gipsy-Ska Orkestra reflects that openness in an intriguing way; six musicians with very diverse musical backgrounds have teamed up to combine the pure, raw energy of authentic Roma Gipsy melodies with the ultra-danceable ska groove.
They have existed since 2004, and by 2019 they had four: Tuttilegal (2007), I Lumia Mo Kher (2011), KiloGipsyska (2015 and Black Panther (2017).
This band has it all! A charismatic front man Gregor Engelen, street credibility, incredible energy on stage, a vast variety of styles and rhythms that stretch the boundaries of what we know as ska music, striking melodies that soar with joy and dive with melancholy, improvisational skills to match a jazz combo and best of all… their own sound that is so rich and natural that one can't help but wonder why nobody came up with this idea before.
Based solely on their live reputation they played the Melkweg (Amsterdam) with Balkan Beat Box and left the audience screaming for more. A few months later they performed at the prestigious Eurosonic festival in the 'Stadsschouwburg' (after the Magic Numbers) which confirmed their popularity status and has them headlining many festivals in the Netherlands and Belgium.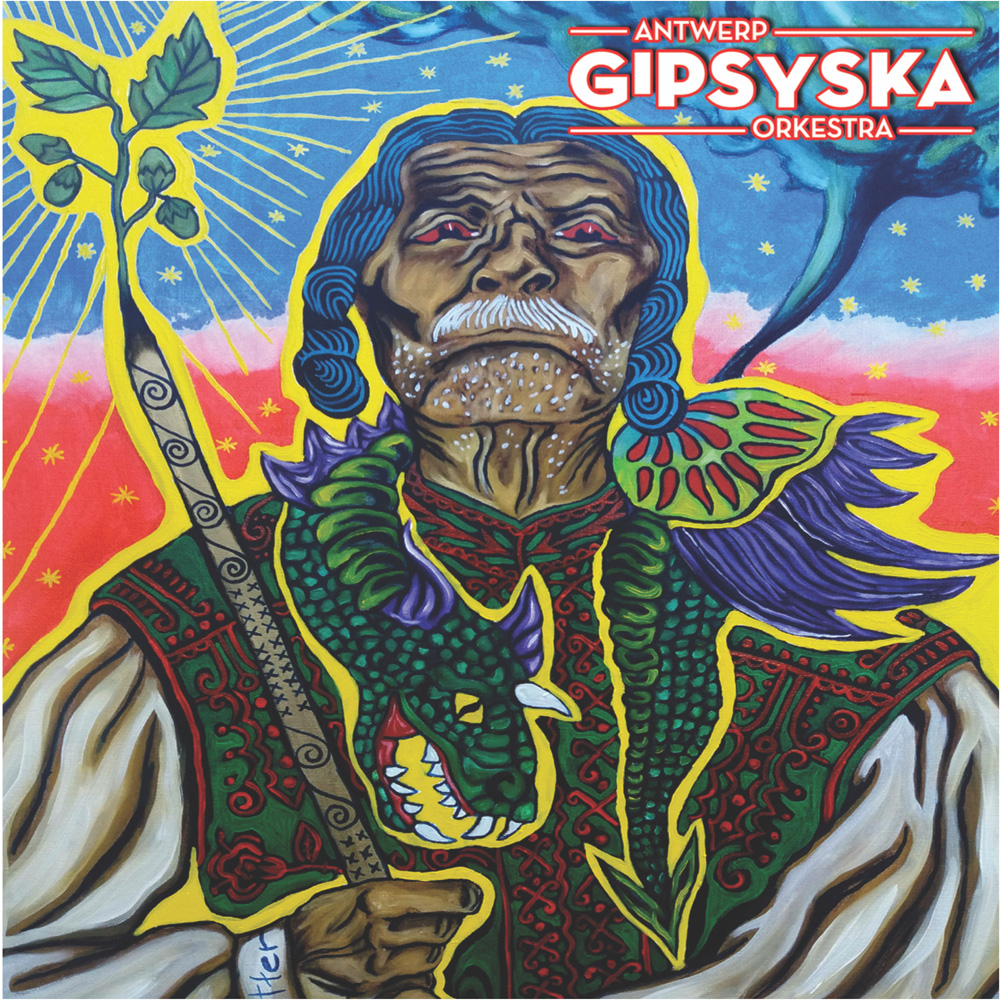 After four albums, Antwerp Gipsy-Ska Orkestra released their fifth album "Duivelsblauw" in January 2020.
In the songs of the new album hear Lebanese, Greek and Turkish influences combined with Jamaican sounds. Compared to previous albums, the repertoire is a bit wider. "Thanks to our new Dutch publishing house Dox Records, we had to quickly record a new album. Thanks to that we were also looking for Greek, Turkish and Arabic tunes. The lyrics are in Dutch and English because I couldn't sing them in the original languages, " the band's frontman said.
The album "Duivelsblauw" contains eight songs, some of which are authorial and others are not.
For example, a song by a Lebanese composer named Ihsan Al Munzer, which he wrote in 1981, is about the beginning of purges in the Arab world. "We've rebuilt that song and it sounds is very good," says Engelen, who is also a trumpeter in addition to singing.
We will give you the opportunity to enjoy new recordings of the Belgian Antwerp Gipsy-Ska Orkestra in our broadcast.
NMR (photo: press)