Barry Adamson - Memento Mori (Mute Records, 2018)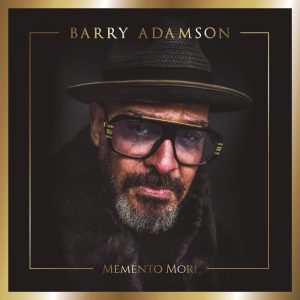 Barry Adamson returns with Memento Mori (Anthology 1978-2018), a 40th anniversary release charting the artist's writing and recording career. Memento Mori charts Adamson's career from 1978's Magazine track, Parade (co-written by Adamson, from their debut album Real Life); to his work as founding member, alongside Nick Cave, of the Bad Seeds (From Her To Eternity, co-written by Adamson); through his nine solo albums, from 1988's Moss Side Story to the latest Love Sick Dick EPs, bringing everything up to date with a brand new unreleased track, The Hummingbird. Brought up in Manchester's Moss Side, Adamson learnt to play the bass overnight for Magazine, Manchester's most influential band of that era.
When they disbanded, five albums later in 1981, his singular style was spotted by The Birthday Party, with whom he played several times. His establishment as a solo artist came after a three-year stint with Nick Cave and the Bad Seeds with the release of his classic first solo album, Moss Side Story – the ultimate soundtrack to an "imaginary film" – which raised Adamson's name as a composer of diverse complexity; able to tell a story with music, where the images were those supplanted in the minds of the listeners. Adamson has worked with some of the film industry's most intriguing mavericks including Derek Jarman (The Last of England, 1987), David Lynch (The Lost Highway, 1997), Oliver Stone (Natural Born Killers, 1994) and Danny Boyle (The Beach, 2000).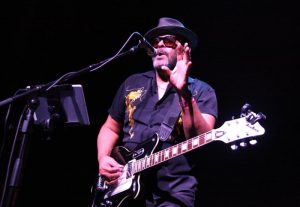 Having released nine studio albums, including the 1992 Mercury Music Prize nominated Soul Murder, 1996's Oedipus Schmoedipus, which includes collaborations with Jarvis Cocker, Nick Cave and The Associates' Billy McKenzie, and his most recent release, Know Where To Run, which was in part inspired by a recent US tour, back playing with Nick Cave and the Bad Seeds after 23 years, Adamson's talents are as much demand by new generations of artists as he was after his first solo release, with collaborations in recent years across a variety of art forms, including an Olivier Award winning ballet performance by Sylvie Guillem and the Ballet Boyz scored by Adamson.
It was always a logical progression for Adamson to move behind the camera and once again his brooding film noir style and dark comedy has seen him write, direct and score a number of short films, including The Swing The Hole and The Lie (2014) as well as the recent video for They Walk Amongst Us (2017). Barry Adamson's most recent releases, Love Sick Dick and Love Sick Dick Remixed – the latter featured a 6Music playlisted reworking by A Certain Ratio (featured on the Anthology) as well as remixes from Gazelle Twin and Adult. – have seen Barry Adamson back on the road, recent shows included a unique live performance cut straight to lathe as part of an evening at the British Library examining the Soviet vinyl bootleggers.
NMR (photo: Martin Longley)