Blundetto - Good Good Things (Heavenly Sweetness, 2020)
Dijon multi-instrumentalist, producer and DJ Max Guiguet, known under the pseudonym Blundetto, has shown his qualities in the past on the albums "Bad Bad Things", "Warm My Soul", "World Of" and "Slow Dance".
Twenty years is also the time that Max Guiguet has spent in the walls of Radio Nova,. He entered as an intern to come out only two decades later. In the meantime, he's become the programmer, the one who is listening to tons of releases, and among them selects those who will have the honors of the airwaves. While learning the science of mixing, he also meets the characters Jean-François Bizot and Rémi Kolpa-Kopoul who open the doors of musical perception.
Max was already interested in Jamaican music, but he discovered at the time an infinity of styles to go further into. For twenty years he will apply on exploring this genres. That's the A side, which in a few measures tells the story of Max Guiguet.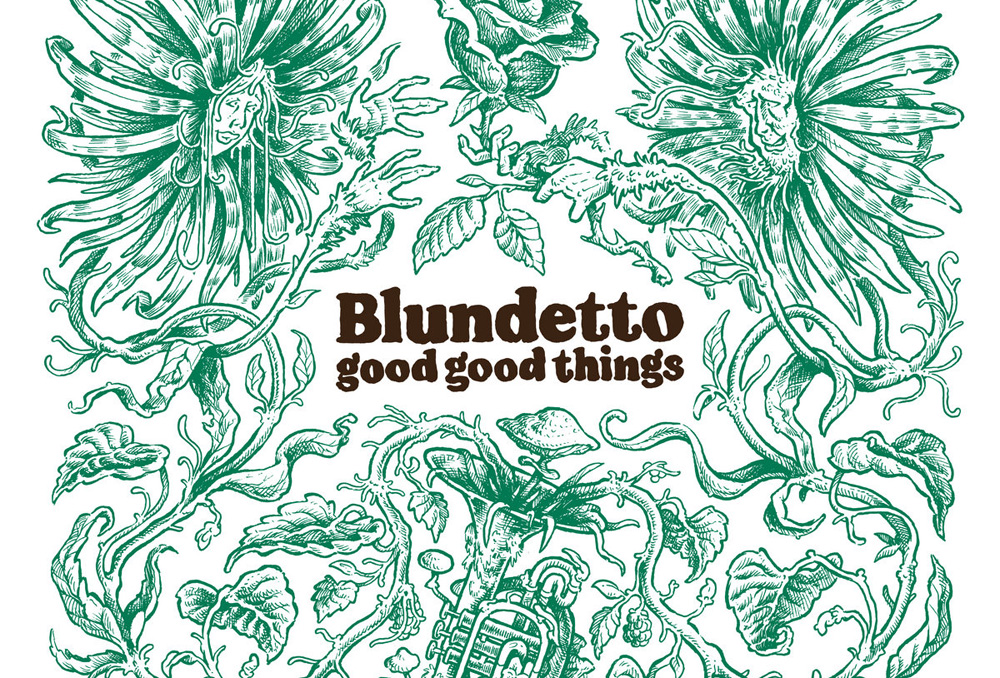 Ten years after his first album Bad Bad things, musician Max Guiguet aka Blundetto unveils his second album Good Good Things on Heavenly sweetness.
The circle of intimates already present on the first album (Hindi Zahra, General Electric, Chico Mann) has expanded to include regular accomplices (Biga Ranx) and artists with whom Blundetto felt an obvious connection (Crime Apple, Leonardo Marques) for this second opus.
Guided by this roadmap written by Blundetto, all of them have succeeded one another to put their colours and spread their musical soul for a few minutes. Take the direction of Brazil, Africa or Latin America, get dizzy in the Jamaican fumes, get chipped on the salient angles of hip hop. As a conductor, Blundetto builds a beautiful musical mosaic through this album.
As well as being a programme planner on Radio Nova, where he does his best to give airtime to others' music, Max Guiguet is also out on his own under the pseudonym Blundetto, up to his eyeballs in records, instruments and machines.
Having graduated in the space of two albums from promising tinkerer to recognised artist, Blundetto hasn't changed a thing about his way of working.
His new songs connect Latin America, the Caribbean, Africa and Europe, so we will be happy to introduce you to them in our broadcast.
NMR (photo: Anthoine Fyot)