Polish band BOKKA celebrates its tenth birthday with a special album featuring ten musically related guests.
---
Do we know what music is produced in neighbouring Poland? Today, a nation of 38 million people with a musical history that shines with names like Chopin, Penderecki, Górecki, Lutosławski, could not just evaporate. It's just that most of our radio stations have stopped broadcasting new Polish music. The Poles boast a vibrant culture and many interesting festivals. And what are some of the names of interesting Polish artists and bands? There are many. You can say that the Polish scene is huge and varied. In our country it used to be known for jazz, metal, but Poles are exceptional especially in the field of alternative music, folk and world music.
In pop, rock, punk, jazz, alternative, ambient and various experimental music, these are names such as Riverside, Lao Che, Czesław Śpiewa, Maria Peszek, Muchy, Anna Maria Jopek, Domowe Melodie, Mikromusic, Kari Amirian (who collaborated with Röyksopp), Nagrobki, New Rome, Me And That Man, Stefan Wesolowski, Bluszcz, Saagara,19 Wiosen, Natalia Moskal, Emiter, TeChytrze, Lutto Lento, Romantic Fellas, Daniel Spaleniak, Brodka, Archive, Hania Rani.
Polish folk and world music has enjoyed significant success especially after the release of Kayah i Bregović (1999), which became one of the biggest bestsellers in the history of the Polish music industry. It was followed by the light and entertaining Golec uOrkiestra and then there was an uninterrupted stream of other interesting bands and musicians – Trebunie-Tutki&Twinkle Brothers, Kroke, Brathanki, Kapela ze wsi Warszawa , Orkiestra Św. Mikołaja, Maria Pomianowska, Yerba Mater, Transkapela, Beltaine, Dikanda, Mosaic, Čači Vorba, Village Kollektiv, Dagadana, Żywiołak. As for the the up and coming prospects, mention should be made of artists such as Future Folk, Adam Strug, Tęgie Chłopy, Cicha & Pałyga or the folk punk band Hańba!, which is attracting considerable attention in its role as the conscience of the Poles.
But what about BOKKA? Does this name mean anything to anyone?
The personal identities of Bokka members have been shrouded in mystery since the band's inception, as they have not released photos, appeared in music videos, or even mentioned the names of their songwriters.
It is known that the core of the group consists of two men (including a person with the nickname "Mystery Man") and one woman. Five people are featured in the concerts: a singer, a guitarist, a bassist, a drummer and a keyboard player. It is unknown to what extent the concert line-up overlaps with the main line-up. The band members compose their songs under the pseudonyms Krokodylek, Nefrytowa Lisica, Potrzeszcz, Szympans, Szynszyla and Tygrysek.
They emerged out of nowhere thanks to their 2013 debut single "Town Of Strangers", which reached nearly 10,000,000 streams on Spotify. Their first album was well received at home and abroad, including a flattering review from Pitchfork. Their original approach to both image and music-making, best evidenced by their use of surprising, often random instrumentation, quickly became their hallmark. The band has performed on the stages of major European events including The Great Escape, Colours of Ostrava, Reeperbahn and Eurosonic, as well as in clubs in Brussels, Prague and Budapest.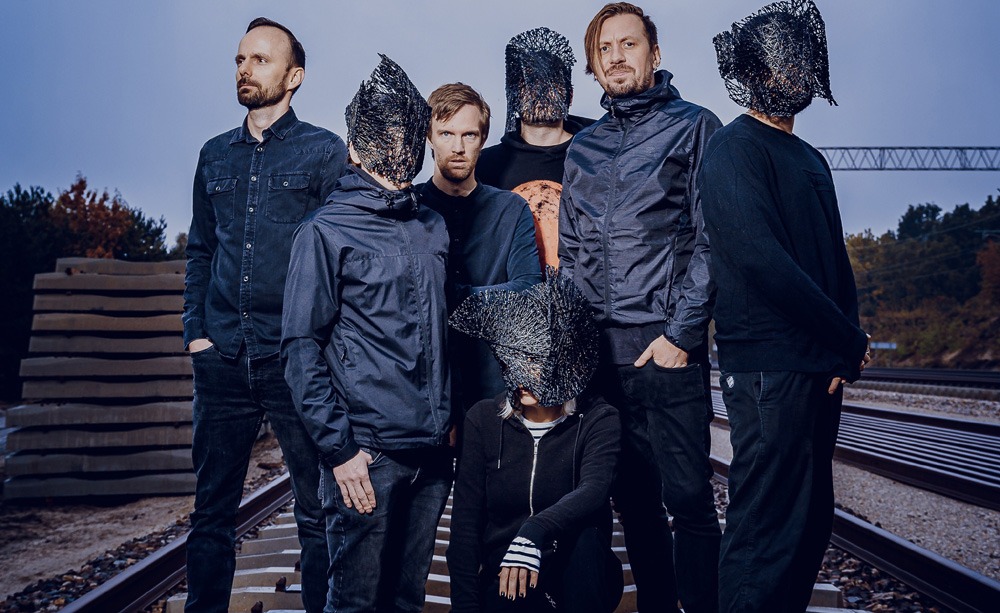 ---
Their discography begins with the nameless debut Bokka, followed by the energetic "Don't Kiss And Tell", the cosmic "Life On Planet B" and the apocalyptic "Blood Moon". Their music has been remixed by such luminaries as Dave Pen (Archive), NOËP, The KVB and has also appeared on Netflix TV series.
"Initially we didn't want to make a fuss about the occasion, but at one of the team meetings an idea came up that surprised us. At the time it seemed crass and unrealistic to us to carry out for a number of reasons, and today we are releasing an album featuring 10 characters whose talent impresses us greatly. That we chose them for ourselves is one thing, but the fact that they, without batting an eye, allowed themselves to be drawn into our bizarre world is the best gift to us. Their nicknames may not tell you much, but listen to their voices and you will understand" – says the band.
Throughout their career, BOKKA has received 3 nominations at the Fryderyk Awards (equivalent to the Grammys). Their music videos have won several international awards and nominations including the Berlin Video Music Awards, SXSW Awards and many more. The band has also performed at the 2022 Camerimage Festival alongside such stars as Lykke Li, Harry Styles, The Weeknd and Rammstein. Oh, and you can enjoy what their compilation album full of guests sounds like on our Mixcloud streaming platform.
NMR (foto: press BOKKA)