The new album from Qauntic is an evolution in many ways. Twenty years into his career, "Dancing While Falling" is his most vivid sounding, euphoric and, in his own words, most accomplished work to date.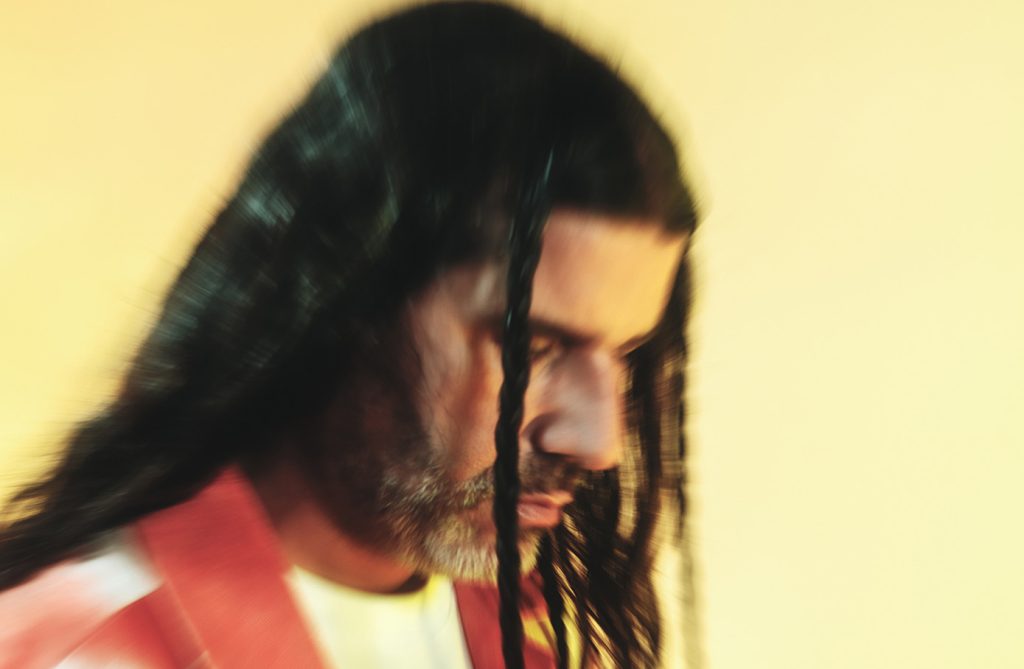 ---
Since 1999, british producer Will Holland aka Quantic has been co-producing the label Tru Thoughts Recordings, which has released a number of excellent albums under the names Quantic, the Quantic Soul Orchestra, The Limp Twins, Flowering Inferno and Muskrat, in addition to his own recordings for artists and bands such as Bonobo, Belleruche, Nostalgia 77 and others.
In addition to making his own music, he also DJs and travels frequently. In his performances he mixes musical styles such as funk, jazz, salsa, calypso and cumbia with electronic music. He often collaborates with soul singer Alice Russel and a Colombian singer named Nidia Góngora. In 2007, he moved to Colombia for seven years, where he focused on Latin American music in particular. He currently lives in New York.
Predominantly recorded at his own Brooklyn studio, Selva, Quantic's initial idea for his new album was to experiment sonically. However, after a while, he changed direction and realised that the record needed to also relate to the human condition not just his "singular pandemic wormhole". The demos, then, started off as symphonic, loosely disco era dance music a departure from his previous Latin and Spanish instrumental releases. Influenced by legendary artists in the scene like Bohannon and Larry Levan, Quantic wanted to make a disco leaning album at first.
"I'm really interested in Latin music and Afro Caribbean rhythms and I think there's a really amazing point in history where the emergence of those rhythms and its combination with American soul sparked what we now know as disco," he says.
---
As an artist whose reputation has been forged on how he engages with local scenes and cultures around the world, the story behind Quantic's Dancing While Falling is typically collaborative. Recording drums, bass and guitar at Selva, he started off with sketches and arranged the strings and horns. He then invited different musicians into the studio so they could play the scores, which added different textures to the songs.
Talking about each collaboration in more detail, Quantic says that, having been friends with British singer and songwriter Andreya Triana since they were teenagers growing up in Worcestershire, the pair had always wanted to work on music together but never did. However, since reconnecting 20 years ago, that chance finally arrived during the pandemic and resulted in Triana singing on four of the album's tracks: "Run", "Brooklyn Heat", "Morning Light" and "Where The Flowers Grow".
He works with Rationale on "Unconditional" and Connie Constance on the track "Get In The Ride" which, having used a Eurorack synthesiser, Quantic sees as the "marriage of machines vs live musicians".
When it came to naming the album, Quantic chose the title Dancing While Falling because of its ambiguous connotations. "It hints at dancing and falling in love, but there's also dancing whilst falling, which is how I envisage it – when you're in a perilous situation, but you still find happiness. There's also something about when you're falling, like after jumping off a rock, that feels like dancing. Because it's freedom."
Quantic's new recordings sound unpretentious and could appeal to fans of the British band Jungle, for example. The album as a whole, however, is definitely one of the best of this November's offerings, which is why we've included it in the "Album of the Week" section of our Mixcloud broadcast.
NMR (foto: press Quantic)