One of the persistent challenges facing artists is keeping things fresh. Brazilian singer Céu seems to have no problem with this, however.
From her self-titled gem of a debut to the dub influenced Vagarosa, to the road trip-themed Caravana Sereia Bloom, as well as last year's gorgeous live recording, she goes beat heavy on Tropix.
In her quest for a more upbeat, rhythm-driven album, she employed the production help of French native Hervé Salters, aka General Elektriks, who cut his teeth playing keyboards for Femi Kuti and playing with Blackalicious and Lyrics Born, and Pupillo, drummer of one of a longstanding Brazilian feature, Naçao Zumbi, as well as his country's most in-demand producer.
Working with them was a dream come true, says Céu. They were able to translate her vision into reality with Tropix, which she says is a combination of 'tropical' and 'pixel.'
"Somehow the pixel became a inspiration," she says. "A pixel is a small part of a big thing—defragmentation as a concept. That's also why the album has a lot of arpeggiator keyboard, to capture that sound."
Utilizing Salters' keyboard mastery, Céu has redefined her sound once again. She's never been purely an electronic artist; her global temperament combined with a deep love for Brazil's indigenous sounds shines through on every record. Tropix is no different. Any programming only adds to the organic nature of her unique style.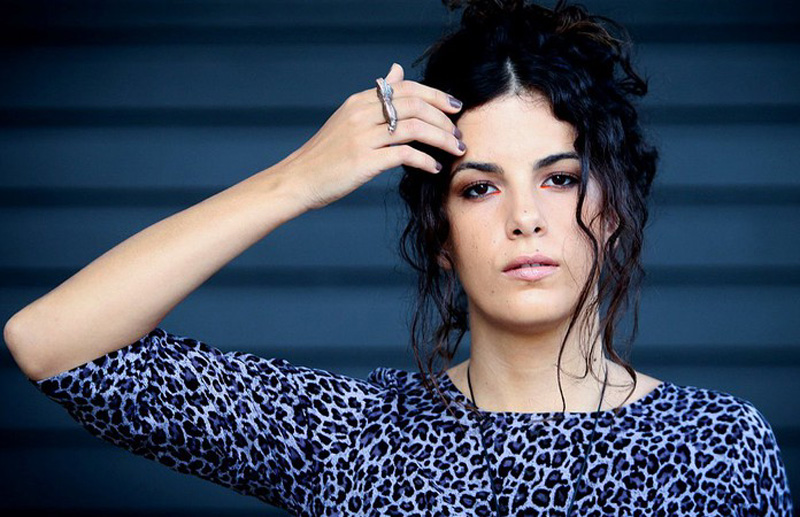 And that style is the result of being brought up in a musical family. Her musicologist and composer father introduced her to an array of musical forms: Root Samba, Afrobeat, Reggae, Jazz. Céu was later taken with artists like Billie Holiday, Erykah Badu, and Ella Fitzgerald. In her own music she pulls from whatever she can use to create a distinct sonic repertoire. The São Paulo native has received four Grammy nominations and has stormed into Billboard charts on a number of occasions, proving both her lasting power as well as her immensely attractive songwriting skills.
NMR (photo: press Céu)