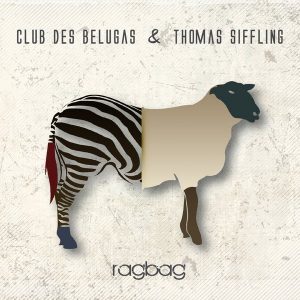 Club Des Belugas & Thomas Siffling – Ragbag (Glamjazz Records 2018)
Club des Belugas is one of the leading Nujazz bands in Europe, perhaps in the world. They combine contemporary European Electro, Lounge & Nujazz Styles with Brazilian Beats, Swing and American Black Soul of the fifties, sixties and seventies using their unique creativity and intensity
Trumpet supremo Thomas Siffling and Club des Belugas belong to the most successful and most respected NuJazz crowd in Europe, maybe in the world.
The co-operation of these two icons creates a kind of NuJazz Supergroup.
Their first collaboration album "The ChinChin Sessions" was released in 2013.
"Ragbag" is a pure instrumental album. It was recorded in the beautiful atmosphere at the "Club des Belugas studio" in the South of France, late summer of 2017.
NMR