Daniel Lanois - Heavy Sun (Ent. One Music, 2021)
Daniel Lanois is a Canadian record producer, guitarist, vocalist, and songwriter. He has produced albums by artists including Bob Dylan, Peter Gabriel, Robbie Robertson, Emmylou Harris. He collaborated with Brian Eno to produce several albums for U2. Three albums produced or co-produced by Lanois have won the Grammy Award for Album of the Year.
Daniel Lanois grew up on organ records and gospel music. His love of soul and roots music never left. Recorded in Los Angeles and Toronto, "Heavy Sun" fuses classic gospel and modern electronics, mixing gritty, human textures with crisp, digital accents and lush, swirling atmospherics to create a sound that reads between familiar and unexpected.
Lanois and his bandmates, just a simple quartet, produce a huge, engulfing sound. As such, he dubs the unit an "orchestra," consisting of guitarist/vocalist Rocco DeLuca, organist/vocalist Johnny Shepherd, and bassist/vocalist Jim Wilson.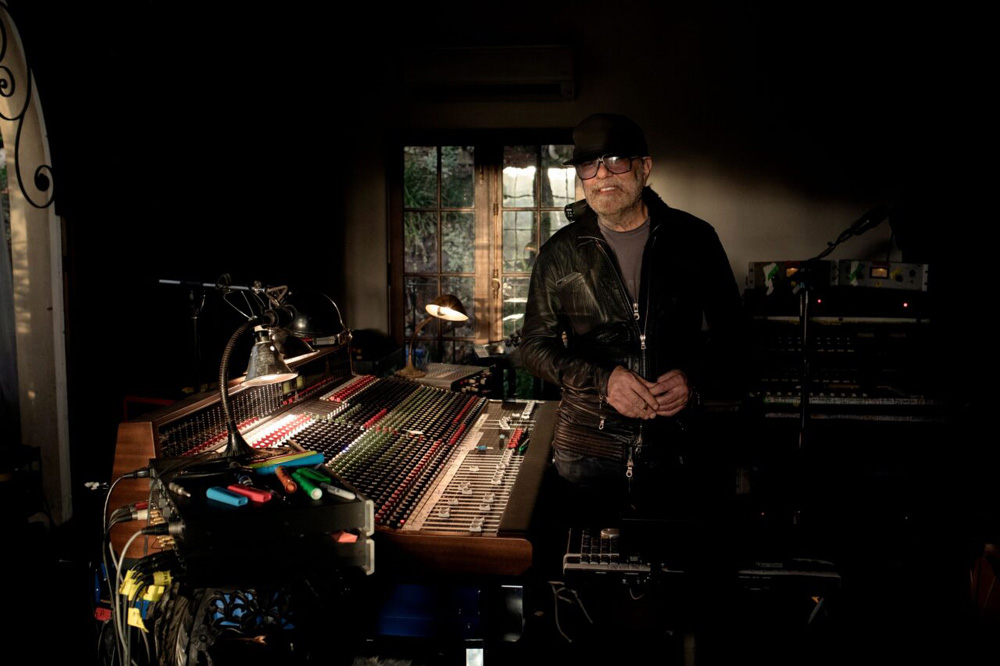 An imaginary church in our minds.
Lanois talks about the creation of the new album: "We tried to take gospel to the future. I wanted to take the tonalities and the spirit beyond gospel to another dimension"
The result represents a striking shift in Lanois' recent career.
It's the first album under his banner to focus on vocals in a decade, dating back to his one-off project with his band Black Dub.
The songs are also about stepping away from the speed of modern life.
Daniel Lenois talks about it: "As emotional beings, we're not moving as fast as the technology. It's OK to slow down and sing along with songs that take you out of your normal routine. We don't throw away our best lenses just because we get a new digital camera. We should never give up the core of who we are."
NMR (photo: Marthe Vannebo, press)