Following on from his world music chart-topping collaborative album "The Devil's Tale" the Toronto based guitarist returns with his 10th studio album "Gypsybilly King".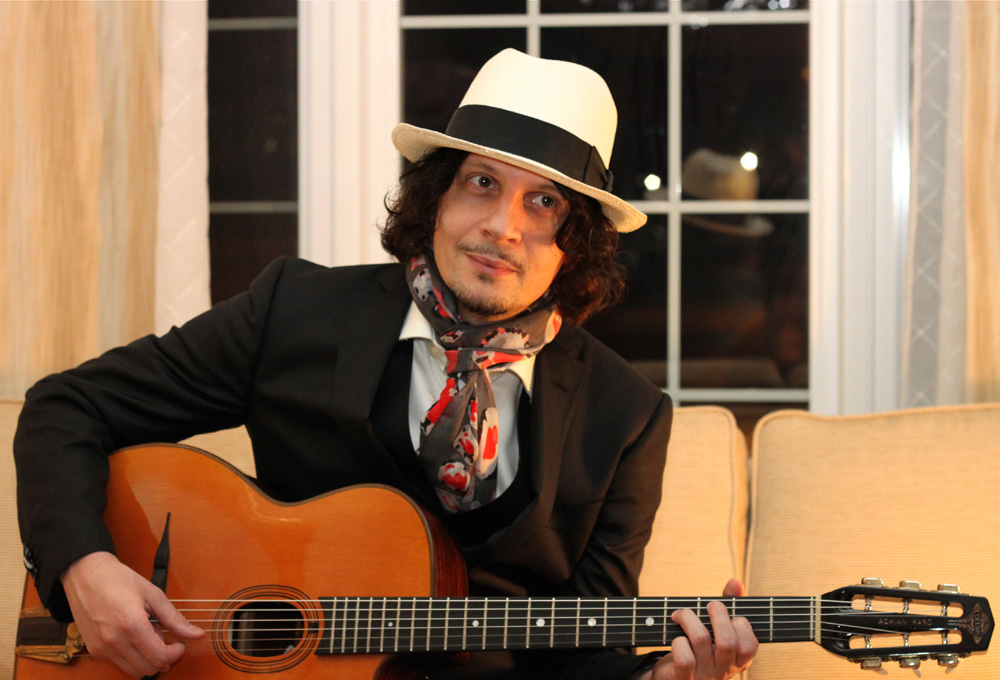 Mixing furious Rockabilly guitar with Country Western riffs, Romanian Hora melodies with deep southern Blues and Italian Tarantella refrains with classic Jazz progressions. The album takes us on a journey from dusty desert roads, to deep south swamps, from smokey Parisian rooms to after-hours bars in Prague.
Zegna pinstripe suit, black Biltmore Eleganza fedora and Ted Baker tie: Adrian Raso is a sharply dressed man. The Toronto guitarist cuts a raffish figure, as he plays observers might just imagine him having succumbed to the old blues myth of selling his soul so to become a master musician. Raso defiantly blends a vast musical vocabulary that sees his supple guitar technique reference Django Reinhardt's Gypsy jazz stylings and Brian Setzer rockabilly licks, whilst his diverse songwriting channels Johnny Cash's ghost and deep south voodoo – drawing a clear line through these disparate yet similar musical-sociological traditions.
Raso, a self-taught virtuoso, first became enamored with the guitar's possibilities as a child upon hearing the might of sound Prince conjured up on Let's Go Crazy. Cutting his teeth playing tough Toronto dive bars, Raso came to realise he preferred forging his own path. Having released several solo albums in Canada, Raso's 2014 collaboration with superstar Romanian brass band Fanfare Ciocarlia "Devil's Tale" secured his international reputation. Never before had East met West so successfully, the album, one of the first to combine Balkan/ Gypsy style rhythms with Mediterranean music, charted #1 on the World Music Charts and earned wide critical praise and a myriad awards.
Raso brings us his follow up and 10th studio album Aptly titled "Gypsybilly King". Blending furious Rockabilly guitar with influences ranging from Country Western, Romanian Hora, deep south Blues and Italian Tarantella. Raso seamlessly moves us from a smoky room in Paris to an after-hours bar in Prague, before quietly taking us down a dusty road in Texas, until finally settling in the dark streets of New Orleans. Mixed and mastered by Grammy Award-winning engineer Bob St. John, the album also features collaborations with the likes of Prince's drummer Michael Bland, The Stray Cats bassist Lee Rocker, along with multiple members of Del Bel.
Asphalt Tango and NMR (photo: press Adrian Raso)