For more than two decades, Nahawa Doumbia from Mali has been one of the leading singers of West African popular music from the Wassoulou region. This year she released the new album "Kanawa".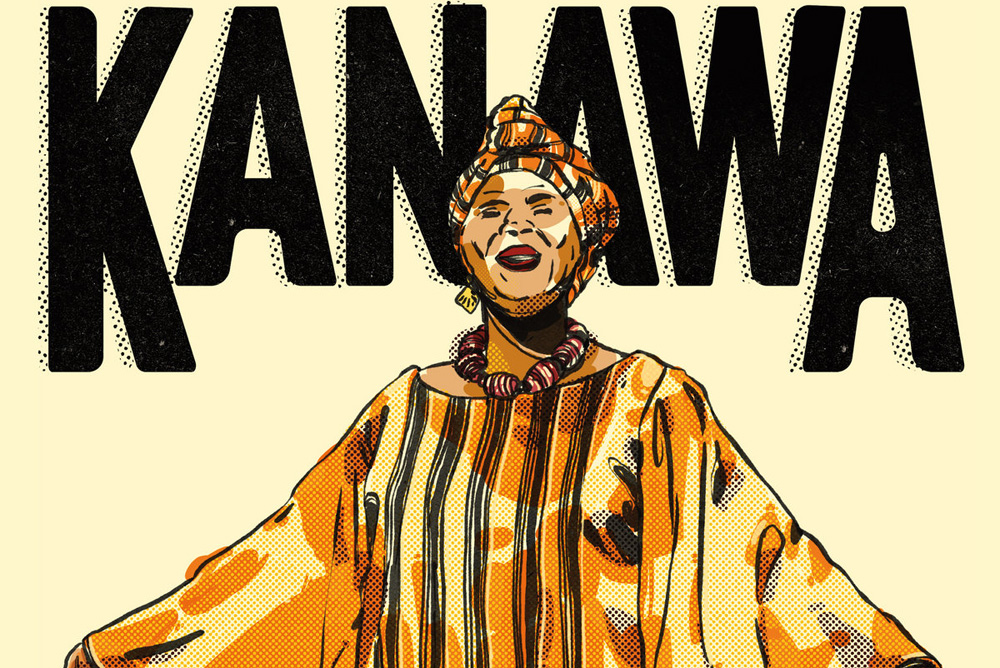 Nahawa Doumbia's new album Kanawa concisely captures this current moment in Malian history.

The singer, whose storied career spans more than four decades, reflects on the immigration crisis from the Malian perspective in the title of her new album Kanawa. Across eight songs recorded in Bamako with a band including traditional and modern instruments, Doumbia merges her early work that relied on a spare expression of her trademark didadi rhythm with the bombastic range of contemporary Malian pop. The beautifully complex musical accompaniment that results is courtesy of the large ensemble she pulled together with producer and arranger (and day one collaborator) N'gou Bagayoko.
The band features two highly expressive Malian string instruments, the ngoni and the slightly smaller kamalé ngoni, as well as a variety of percussion, drum programming, karignan (a metal scraper) and acoustic and electric guitars.
Doumbia's daughter, a celebrated singer with her own group and busy concert schedule, Doussou Bagayoko sings on "Adjorobena," a song about patience, tolerance and living in peace. Doumbia weaves together a roadmap of her psyche when it comes to the good and bad life has to offer.
She talks about marriage and women leaving home to join another through the metaphor of a tree in the garden; she includes gunshot samples in the song "Foliwilen" to honor the bravery of hunters, soldiers and other courageous people; she uses a bird in "Djougoh" to talk about lazy people; and, in "Ndiagneko" she advises people to ignore critics, just do you.
Mali has gone through an intense period of regional strife and terrorist incidents over the last ten years and Doumbia roots the album in tragic local concerns with deep global implications.
"The meaning of Kanawa is so simple. We see our children trying to cross the ocean all the time. I said that many of our children die in the ocean and some of them die while crossing the Sahara. But I ask them why do they leave their country? They said that they leave because of the family situation or problems like poverty and unemployment. I ask them to stay and work in their country. I call on the UN and African leaders so that we can coordinate our efforts to find a solution, to create jobs for them so that young people stop leaving. That's why I chose it as the title of my album so that everybody can learn from it and also so that there is a reduction in the number of people emigrating. So that some will hear the message and stay home and grow the land. Leaving is not the only solution. My message is to help the youth find jobs."
NMR (photo: press Nahawa Doumbia)