Dobet Gnahoré - Couleur (Cumbancha, 2021)
Dobet Gnahoré is one of the most important singers from Côte d'Ivoire. Her sixth album "Couleur" was recorded in Africa during a pandemic. This album celebrates local talent, women's rights, creativity and positivity in spite of challenging times.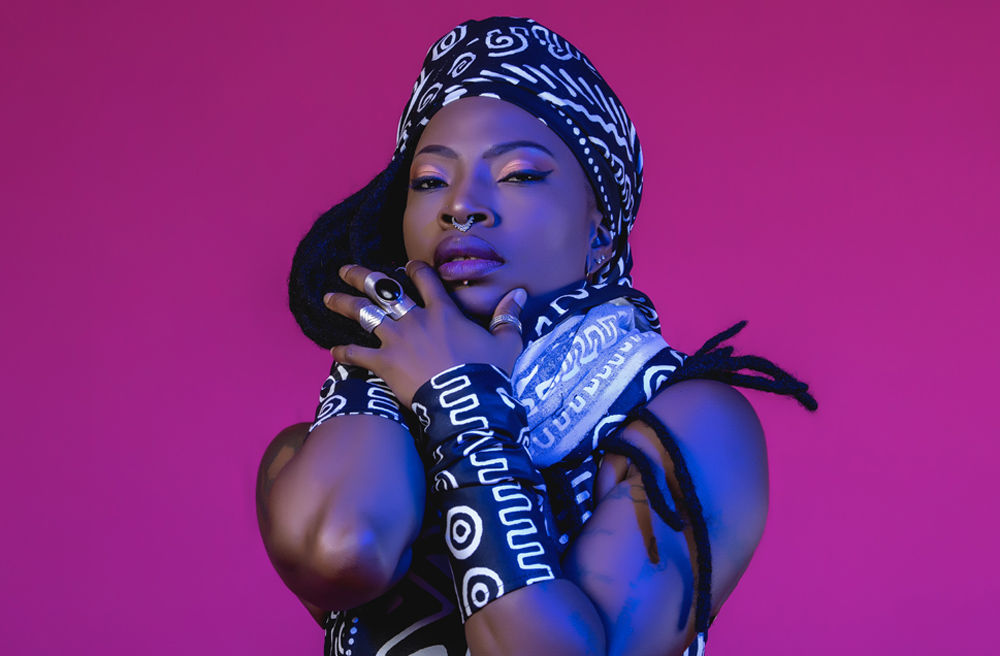 Dobet Gnahoré, an African superstar and 2010 GRAMMY winner, is well-known for her jaw-dropping dance moves, powerful stage presence and richly emotional vocal style. With her new album Couleur, Gnahoré breaks with her past acoustic styles and delves into her country's modern Afropop sounds. Scheduled for worldwide release on June 4th, 2021, the album marks Gnahoré's welcome return to the Cumbancha label, who put out her album Na Afriki way back in 2007.
Originally from Côte d'Ivoire (Ivory Coast), Gnahoré has been living in France for many years. Early in 2020, when the COVID-19 outbreak led to lockdowns across Europe and an abrupt end to touring and live performance, Gnahoré decided to ride out the pandemic in Africa.
Back in her native homeland, Gnahoré quickly reconnected with the thriving local music scene, and began working with a number of talented yet under-recognized producers, musicians, designers and artists. Despite The challenging times, Gnahoré soaked up inspiration and energy from an Africa on the rise. The result is an album filled with messages of empowerment for women, hope for a positive future and an upbeat, danceable spirit that marks a significant departure from Gnahoré's previous, more acoustic and introspective recordings.
Growing up in the multidisciplinary artist village KiYi Mbock, a world-renowned haven for African artistic expression, Dobet Gnahoré was surrounded by creativity from birth.
At 12 years old she declared to her father, Boni Gnahoré, a well-known musician and performer in Côte d'Ivoire, that she would not be returning to school, choosing instead to devote her life to music and dance. Over the course of her childhood, she worked within the community to hone her performance skills, emerging with formidable talents that have wowed audiences around the world.
In 1999, Dobet moved to France, formed the band Ano Neko, and embarked on two decades of recording andtouring across Europe, North America and even far-flung stages in Haiti, India, Oman and beyond. Gnahoré's participation alongside Malian guitarist Habib Koité, South African singer-songwriter Vusi Mahlasela and others on various Acoustic Africa tours, have endeared her to audiences across the globe. In 2010, Gnahoré earned further renown when her collaboration with American singer India.Arie on the song "Pearls" earned them a GRAMMY win for Best Urban/Alternative Performance.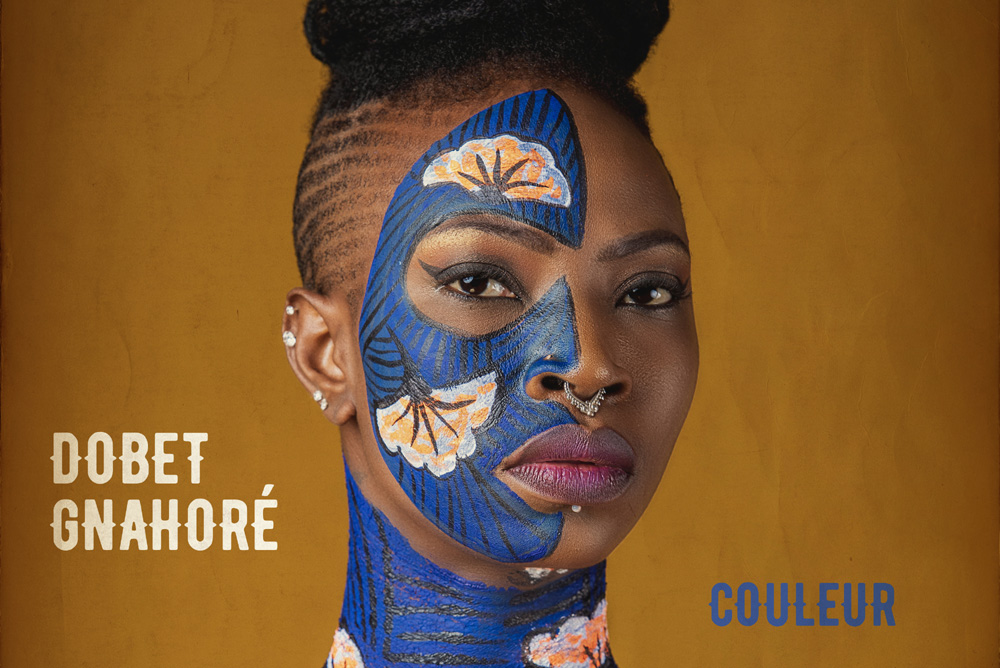 The past few years have been more challenging for Dobet.
The end of a long business partnership resulted in the simultaneous loss of her record label, booking agent, manager and music publisher. This was followed by the dissolution of her band, and the collapse of the music industry due to COVID-19. Dobet retrenched in Abidjan and did what any artist does in the face of struggle: she began to create. The result is Couleur, French for "color", a nod to the broad pallet of cultures and diverse inspirations that have led Dobet to this moment in her career.
The album's first single and music video, "Lève-toi" (Get Up), features a guest appearance by Côte d'Ivorean zouglou star Yabongo Lova. The song has an upbeat, danceable groove that sends positive messages to those who are having a difficult time. Singing the phrase: "Get up. Even though it may be hard, nothing comes without effort," Gnahoré promotes perseverance.
On the rousing follow-up single, "Yakané", Gnahoré sings "The girls of today are the strong women of tomorrow. She knows she has her place in this male dominated world. She armed herself with all her will to create a future for herself. She's not afraid of a challenge. She also wants to succeed; it is her right."
The song "Ma Maison" (My House) features an undeniable groovy feel that makes the listener want to sing and dance along.
Gnahoré highlights the importance of strength and love within a family; in the refrain she sings: "In my house, joy and love reign supreme." The video, directed by Côte d'Ivoire producer Steven Awuku, gives a colorful representation of home with scenes of Gnahoré dancing in brightly patterned outfits that reflect the electric and upbeat feel.
Dobet Gnahoré's most introspective song on the album, "Rédemption," is a nod to her singer-songwriter origins and is a personal call from Gnahoré to God to help her repent her sins. Singing "I hurt myself and I hurt others. I come to you for redemption," she uses her song to call out to her higher power while letting listeners in on her internal dilemmas.
It's the one calm point on an otherwise fiery album filled with danceable grooves, electronic beats, nimble electric guitar lines and catchy melodic hooks. Couleur, Gnahoré's sixth full length album, reflects the urban energy of modern Africa and the powerful spirit of an independent woman looking ahead to a positive and successful future. Couleur solidifies Gnahoré's position as one of Africa's brightest stars and most striking talents.
NMR (foto: Jean Goun)