JOSIENNE CLARKE & BEN WALKER – SEEDLINGS ALL (ROUGH TRADE 2018)
'Seedlings All' is Josienne Clarke & Ben Walker's first album to be made up of all original songs, and is songwriter Clarke's most autobiographical work to date. As she explains: "For the first time I'm out there alone with a bunch of songs that expose my insecurities, fears of failure and inflated pride.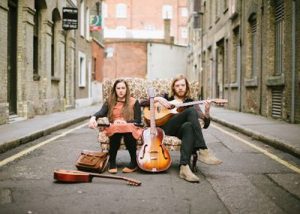 They deal with my own specific thoughts and feelings about the reality of pursuing this kind of career, the cost to personal relationships, circumstance and lifestyle, and asking the question – "Is this still worth it?" They're about trying to find an inner balance in an environment that doesn't provide any balance or certainty.
Where one day everything is brilliant and the next day it could all be over. Where one night ends in a standing ovation and the next starts by playing to an empty room."
Rough Trade (photo: press)