Burgr Štrpka - Burgr Štrpka (Ľubomír Burgr, 2020)
Ľubo Burgr (1964) is a musician, composer, lyricist, actor and director. He studied violin at the Košice Conservatory and composition at the Academy of Performing Arts in Bratislava.
In 1986, Ľubo Burgr founded the group Ali ibn Rachid, whose debut album of the same name (1992) significantly influenced the development and direction of Slovak alternative music. He later followed up with other albums "Ali ibn Rachid" (1997) and "Dancing" (2009). In 2018, he recorded a joint album with electronic producer Jonathan Pastirčák alias Pjoni entitled "Výletné lode".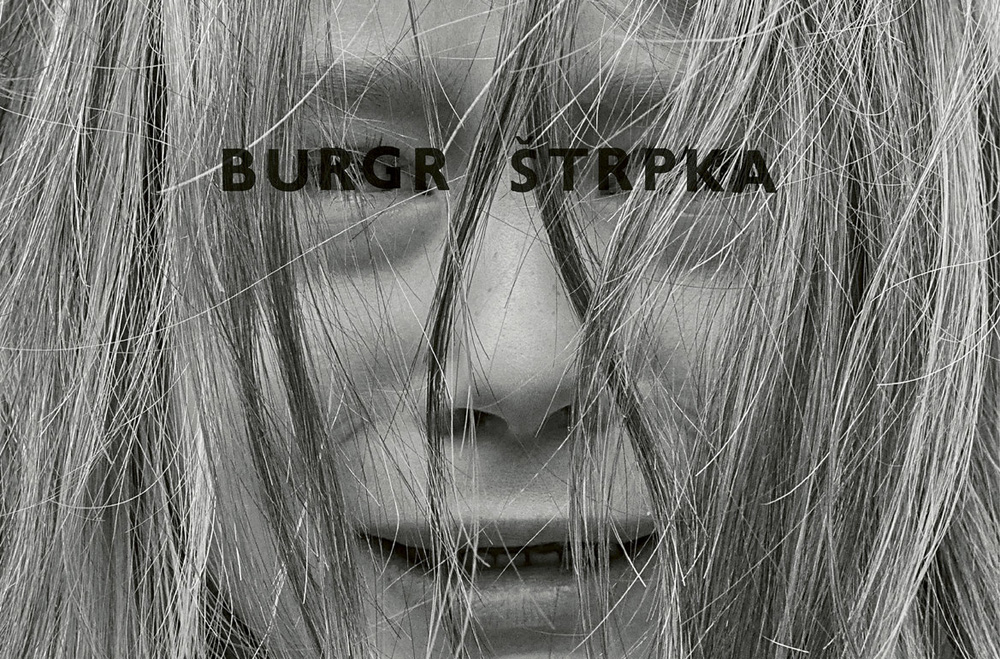 The following interview took place on the occasion of the release of Burgr Štrkas's new album.
---
Almost two years have passed since the album Výletné lode – Cruise Ships, which you recorded with Pjoni. How did you spend this time?
"In many different ways –playing concerts, theatre performances and composing/recording a new album. Of course, I did many other things, too. Some of it was nice and some of it less so 🙂"
When did you come up the idea to record an album based on Ivan Štrpka's lyrics? Do you have a special relationship with his poems?
"I do not consider it a special relationship when I like something. I like Ivan's poems, I like spending time with them. In fact, I became aware of them when listening to D. Ursíny's songs. I originally wanted to release a different album. I had songs that I found interesting but I didn't have lyrics. After the album with Pjoni, I knew that my own lyrics wouldn't bring anything new to the table, so I started looking for suitable lyrics. I bought the book Kam vietor, tam plášť by accident and created 8 new songs in 1 month. And so the originally planned songs that I wanted to release are still in the drawer and waiting…"
The new album is a musical continuation of the work of the group Ali Ibn Rachid. Who contributed to the album and where did you record it?
"I invited guitarist Daniel Hurtuka to the recording, my music soulmate with whom we've spent many hours of playing and improvising together and, of course, in Ali ibn Rachid. Later I invited my nephew to play the drums. They are both from Prešov, so we decided to record the album in Prešov in the Tomothy Sound studio with sound engineer J. Šarišský. I think it was a fortunate decision."
What was it like making music using lyrics that already existed? Did you manage to capture their atmosphere as you had imagined?
"I described the origin of the songs in the previous question, i.e. the music was based on already existing lyrics from the book Kam vietor, tam plášť. Whether I managed to capture something will be judged by potential listeners. Or you could ask Ivan Štrpka if I succeeded in something…"
Do you think you will be able to present the new recordings this year on concert stages as well?
!I firmly believe that there will be live performances again in the summer. I would love to test how the songs work at a concert in front of the audience."
What would be your wishes for our readers and listeners for the new year?
"Lots and lots of health! And when it's all over, the ability to think and possibly understand something."
NMR (photo: Ľubo Burgr archive)