Pioneer of the global bass movement, producer, percussionist and DJ, Maga Bo returns with Amor (É Revolução), his first solo album in 10 years, furthering his on-going exploration of Afro Brazilian music.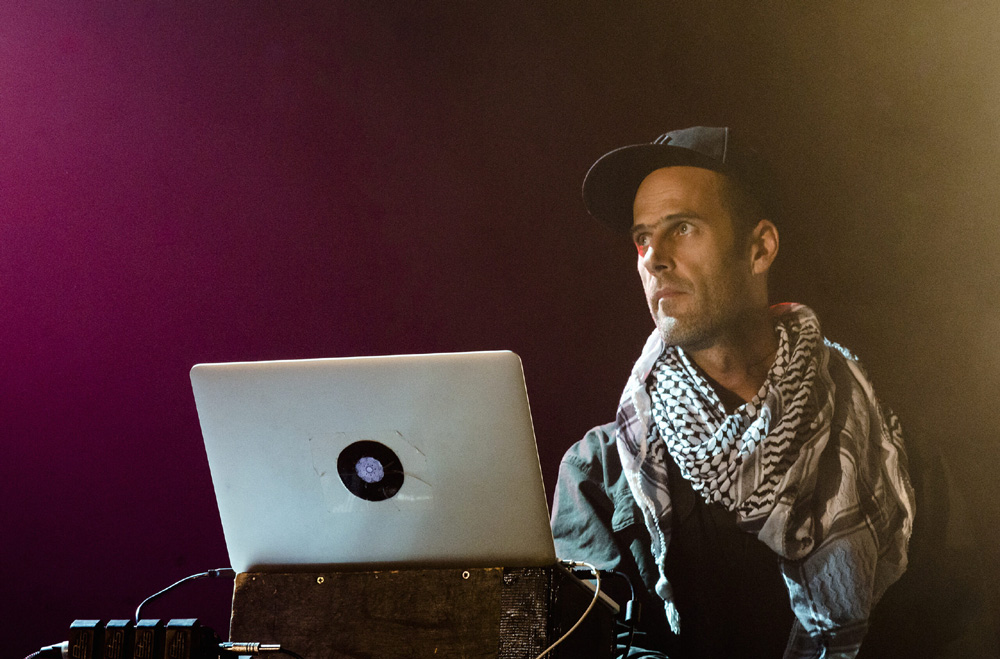 New album features 10 original tracks, 11 remixes and a wealth of Brazilian musicians, singers, percussionists and producers including Russo Passapusso and Roberto Barreto (BaianaSystem), Dengue Dengue Dengue, BNegão, Felipe Cordeiro, Psilosamples and DJ Dolores.
In recent years Maga Bo has been busy touring the world as a DJ, remixing artists like Mulatu Astatke, Bomba Stereo, Asian Dub Foundation and BaianaSystem and is currently in the production stage of a new album with his project Sociedade Recreativa in collaboration with artist João Selva and Tereza Azevedo. Spanning the breadth of international urban bass music, Maga Bo's work makes connections between the organic and the electronic, the traditional and the avant-garde and the local with the global.
Internationally renowned for his production work on labels like Ninja Tune, Tru Thoughts, ZZK and Soundway, Maga Bo has long been blowing the bass bins with his global mesh of digital roots music.
And with a veritable cast, contemporary and traditional, from the north and south of Brazil, Amor (É Revolução) sees Maga Bo reconnect with some of his peers he worked with on his 2012 Quilombo Do Futuro album; artists like singer Rosângela Macedo (São Paulo) Russo Passapusso and Roberto Barreto from BaianaSystem (Salvador), and rapper Bnegão from Planet Hemp (Rio De Janeiro).
He forges new connections with key names in Brazil's contemporary scenes like Felipe Cordeiro (Belém) and Jeru Banto (Rio De Janeiro), and introduces to the world to some percussion and Afro-Brazilian musical purveyors like Mestre Antonio Carlos de Xangô (Porto Alegre).
The title of the album Amor (É Revolução) translates to 'Love (Is Revolution)' .
could well serve as a conceptual veneer for both Brazil and the world's ills in this moment. Maga Bo's refreshing take goes deeper,"to love is an action and conscious choice that embraces the transitory nature of life and recognizes that all is energy in transition, from micro to macrocosmic, always in revolution."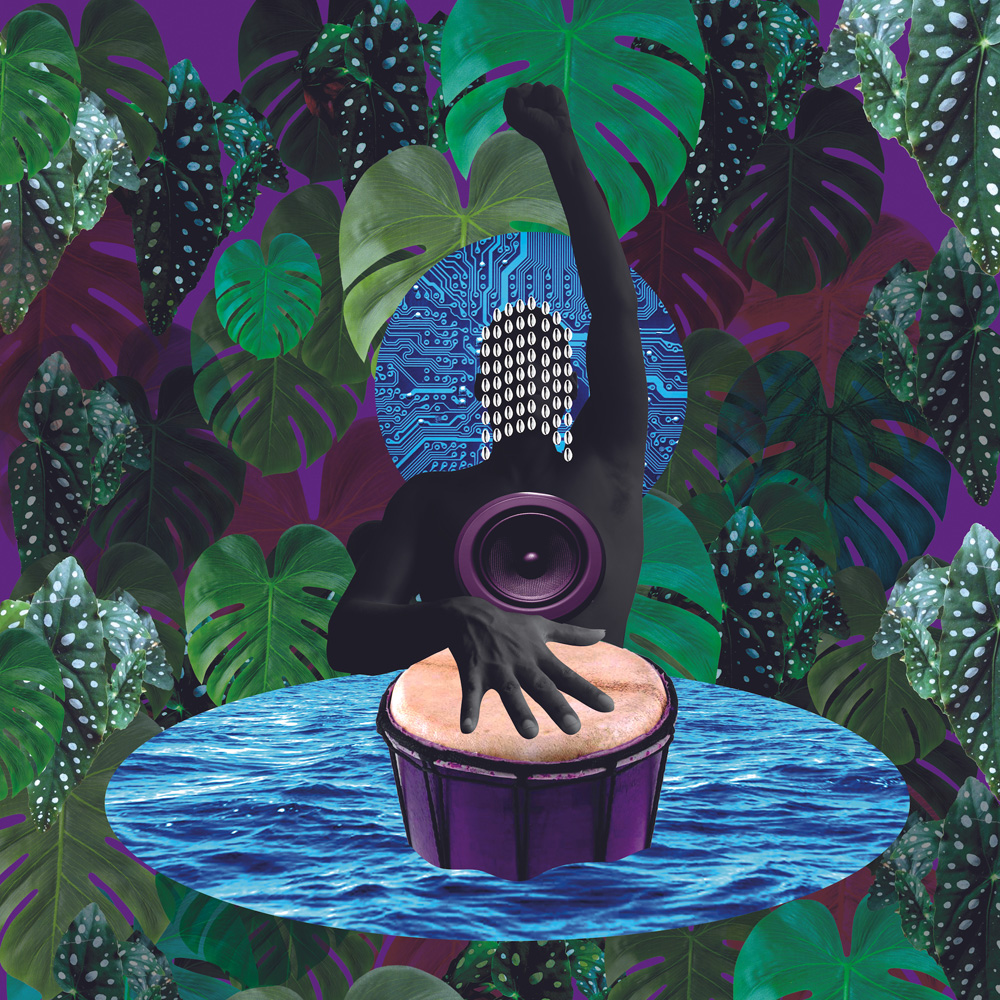 On Amor (É Revolução) it's to Brazil – where the US-born/naturalised Brazilian has been residing since the late 1990's – the energy is channelled, on a powerful homage to the country's and his own, rich and spiritual connection to the drum.
The debut single Axé Para o Bará features the late singer Mestre Antonio Carlos de Xangô, a male priest of the Candomblé religion known in Brazil as a 'pai-de-santo'. The songs features an incessant, galloping rhythm section, a chorus of female call and response vocals answering the Mestre's prayer and all joined together with Maga Bo's trademark electronic production turning it into a burning candomblé dub break mash up.
With Amor (É Revolução), the title track of the album, Bo pulls out further dub tinged weaponry, with the help of singers Dandara Manoela and BNegão, the latter worldwide known for his work with Marcelo D2 in hip hop crew Planet Hemp.
Dengue Dengue Dengue join the party and remix the track Ilu de Oyá which features Alexandre Garnize on percussion. It's a snapping, gnarly, and full frontal rhythmical blast and take-on from the Peruvian oft-cumbia focussed, experimentalists. Other highlights include Cadê Zé feat. Rosângela Macedo which received a recent release on ZZK's latest compilation ZZK Sound Vol. 4.
It's based around a North Eastern rhythm called coco, recorded between Rio de Janeiro, São Paulo and Olinda and features members of Grupo Bongar and percussion maestro Alexandre Garnizé.
Amor (É Revolução) has taken Maga Bo years to complete, with multiple visits to studios, dwellings and temples across Brazil, always with his digital backpack, a modest recording set up, ready to record.
Duncan Ballantyne and NMR (foto: press Maga Bo)