The duo Montparnasse Musique consists of French-Algerian producer Nadjib Ben Bella and South African house DJ Aero Manyelo. They are joined by several singers and musicians on the album "Archeology".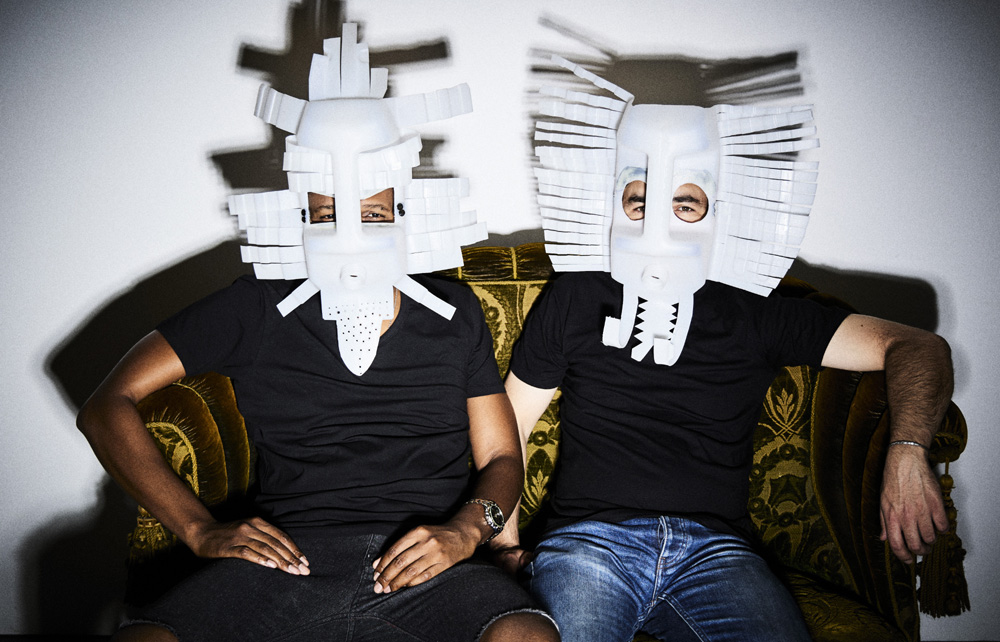 ---
The cacophonous Congolese music known generically as Congotronic is a mix of homemade or improvised instruments pumped through amplification that edges it into a distorted blur, with micro-riffs repeating to form a hypnotic trance. Originating in Kinshasa, it broke into western prominence first with Konono No 1 and Kasai Allstars.
A younger generation of homeless and some disabled musicians, who made up the band Staff Benda Bilili, caught the following wave with even more rudimentary instruments made from oil cans and wire, and then fell apart, with some of them going on to form Mbongwana Star. Montparnasse Musique is a third tilt at breaking the music out.
An axis from Paris to Johannesburg would, of course, run straight through the Congo, and accordingly members of Konono No 1, Kasai Allstars and Mbongwana Star all feature as vocalists and musicians.
For their self-titled debut EP, the cross-continental duo collaborates with Congolese bands Kasai Allstars, Konono Nº1, Mbongwana Star and Basokin on five audacious dance tracks forged from the tribal rhythms and mystic voices of the Kasai rainforests, amplified by the aggressive growl of hand-wrought instruments from Kinshasa's urban wilderness, and augmented with the slick precision of an EDM toolkit. The end result is an inevitable evolution of Congotronics into a sharp-edged, club-ready sound.
One of the delights of the first wave of Congotronics was that the music was organic, made on real instruments. Although heavily amplified, it was electric rather than electronic.
This was not true of Mbongwana Star, which had an electronic production dense enough to warp gravity, and even Kasai Allstars, who were originally at the acoustic end of the spectrum, embraced synthesised beats on last year's Black Ants Always Fly Together, One Bangle Makes No Sound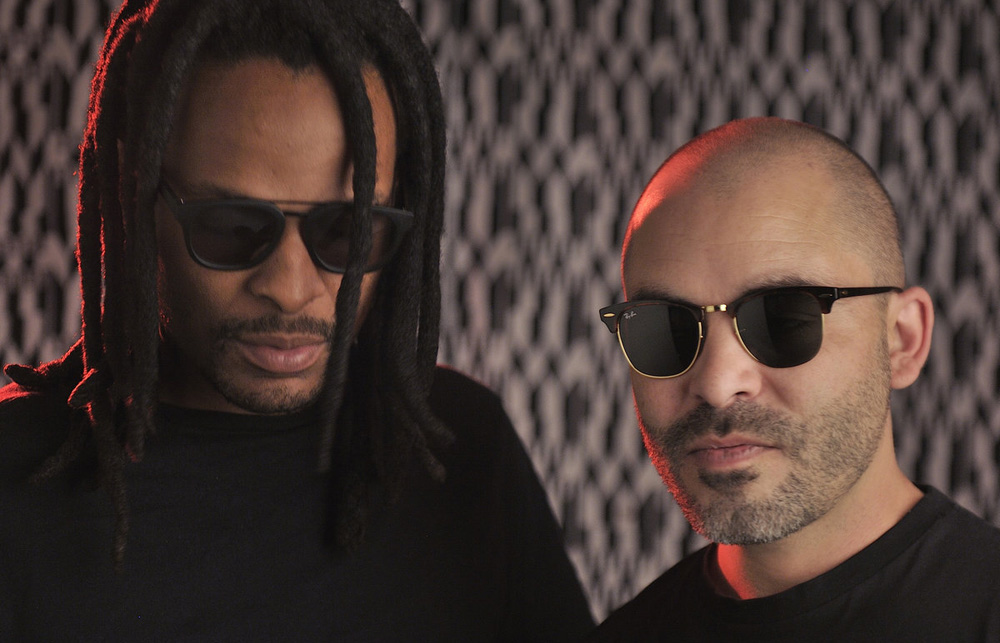 ---
Despite their club antecedents, Montparnasse Musique let the organic elements shine through without too heavy a hand: there are southern-African sounding guitar flourishes on the opener "Bonsoir", and the buzzing sounds are from lamellophones and gourd resonators. "Go slowly by slowly," sings Menga Waku of Konono No 1 on "Malele". "Do not try to go too fast, no rush no stress. You'll get everything you want at the right time . . . ". Familiar distorted sounds lollop alongside him, metallic double beats and overdriven likembé. Kasai Allstars singer Muambuyi takes the lead on "Kamoulan", a rural song celebrating the birth of twins, with layers of chiming guitar building up over a slow drum thump.
The centrepiece is "Mwangaza", on which the African diaspora are implored to return home. A Swahili rap by Projekt draws pan-African parallels. "Nairobi to Kasai we can relate," . . . and then a set of priorities to hearten the World Bank. "More houses should be built/All the kids should be educated/Boreholes should be drilled/Water should be evenly distributed . . . Powered electricity to be installed."
It's a bold blend of fresh and processed flavours; the acoustic grit of traditional Africa combined with the pulse of modern Johannesburg — gqom, kwaito, techno, afrohouse. Together they produce an electro-acoustic sound, loaded with infectious hooks, uncompromising and authentic.
NMR (foto: Eric Beckman, press)