Moonlight Benjamin - Siltane (Ma Case Records, 2018)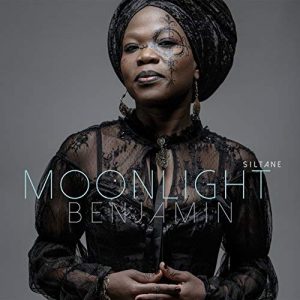 Voodoo blues, Haitian rock and Creole roll; whatever it gets called, Haitian exile in France Moonlight Benjamin's latest project is a riff-heavy, groove-laden sonic concoction built on the tension between her powerful voice and saturated electric guitars provided by Matthis Pascaud of French experimental thrash-rock group Square One, driving along hersongs based on writings by dissident voices of Haitian literature such as Frankétienne, Georges Castera and Anthony Lespès.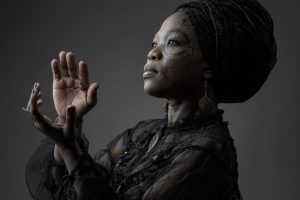 It's a broader exploration of the musical themes of her previous, more traditional solo projects and her ongoing work with Cuban pianist Omar Sosa and Guadeloupean saxophonist Jacques Schwarz- Bart in their Creole Spirits show: the African roots of voodoo culture and its journey to the Americas and its immeasurable influences on popular culture.
Here, Moonlight Benjamin forges Haitian voodoo with heavy blues rock into an unstoppable new style.
NMR (photo: press)