Morrissey - I Am Not a Dog on a Chain (Bmg (Warner), 2020)
Morrissey was the frontman of The Smiths in the 1980s, whose music resonates with many fans today.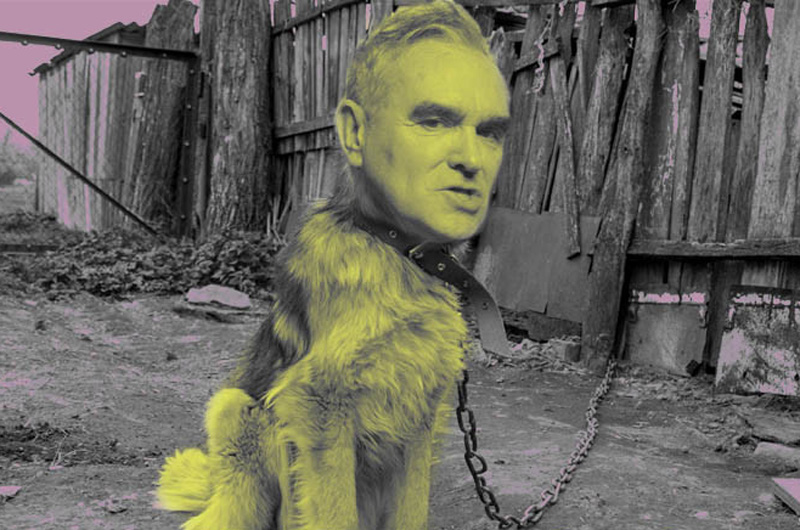 Morrissey was actually an anti-star, or a star of the ideals of the independent scene, against typical pop stars. Vegetarian giving flowers to the audience, proclaiming sexual abstinence confirmed by celibacy. He recorded four albums with The Smiths between 1984-1987, all of which ranked first or second in the UK album chart.
After The Smiths breakdown, Morrissey began a solo career.
Until 1997 he released six solo albums. He then paused for a few years, but was even more successful after returning. In 2004 he recorded the album You Are The Quarry featuring the single Irish Blood, English Heart, followed by the albums Ringleader Of The Tormentors (2006), Years Of Refusal (2009), World Peace Is None Of Your Business (2014) School (2017) and album cover versions of California Son (2019).
These days, Morrissey is releasing a thirteenth album entitled "I Am Not A Dog On A Chain".
Does this album bring anything new? As usual does not bring. We should not even look for innovativeness in Morrissey's songs because he was never an innovator. But he was an excellent lyricist and sometimes he managed to compose a song with the weight of evergreen.
Politics is mentioned less in the lyrics of new songs than in recent albums. Rather, the author has bet on old themes and added reflections on aging, which may be something new in his work. Occasionally, an attempt will be made to joke, but overall the reviewers blame him for rather cumbersome rhymes.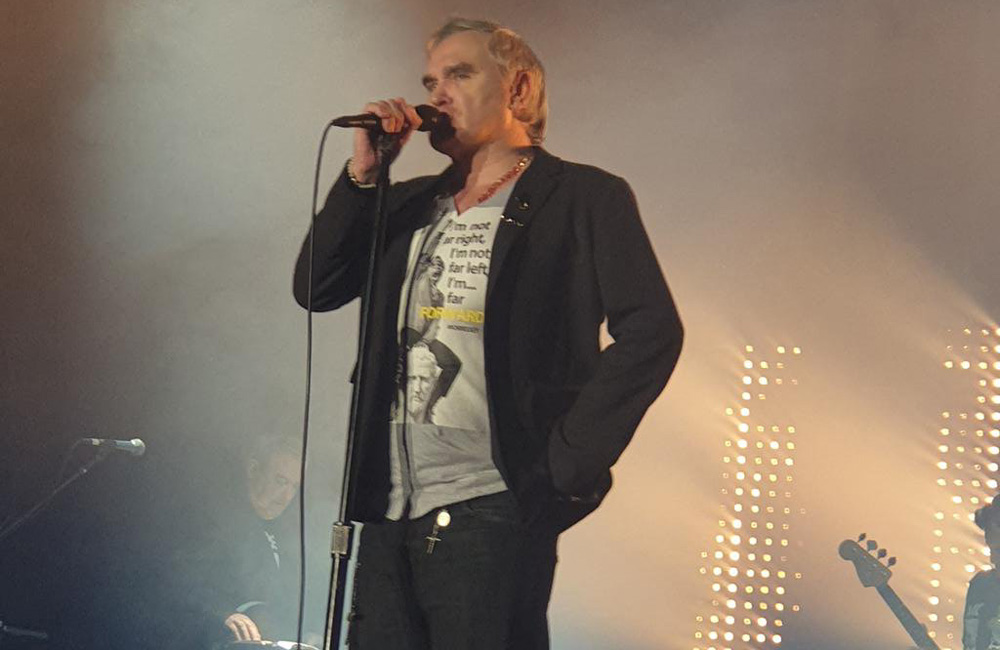 On the new album, there are noticeable signs of experimenting with singing as well as the overall musical style, as more electronic instruments can be heard.
This was also due to producer Joe Chiccarelli, who has produced four albums for Morrissey. New recordings were made at La Fabrique studios in Saint-Rémy-de-Provence, France and Sunset Sound in Los Angeles
The first published song was a ballad about the drug dealer "Bobby, Don't You Think They Know?", in which he collaborated with singer Thelma Houston.
The smoothest eliding of Morrissey's experimental ambitions appears midway through the album, on "Knockabout World". It's an upbeat, bouncy pop song whose guitars and synths meld with his crooning verses. The song is addressed to somebody in the throes of a challenging time. "You're OK by me," he sings.
I Am Not a Dog has its moments, but they are brief and virtually lost amid the more experimental forays. Morrissey isn't as tethered as he'd have his most devout fans – or himself – believe, but he seems destined to live out the rest of his career chasing his own tail.
Nevertheless, we hope his new songs will make your broadcasts more enjoyable.
NMR (photo: press Morrissey)