NIcolas Godin - Concrete and Glass (NCLS, 2020)
Nicolas Godin was not lost after the split of the Air duo. In 2015 he recorded his debut album Contrepoint, inspired by Johann Sebastian Bach's music, and in 2020 he surprised with the new album Concrete and Glass.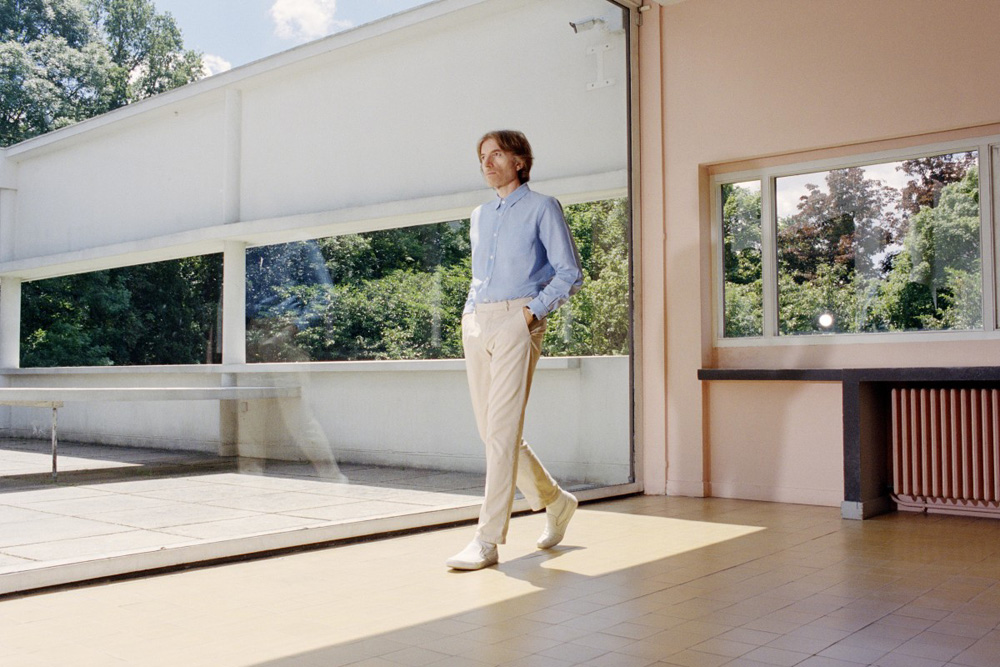 It is generally known that in your career as a musician you start as unknown. For Nicolas Godin it was just the opposite. He recently commented on this experience: "I am very happy to have fulfilled my childhood dreams and to record in big studios like Abbey Road or Capitol. I appreciate this experience. "
Nicolas Godin's solo work remains in the shadow of the Air duo. Despite the lack of publicity, it is still attractive and will delight especially the receptive listener.
Nicolas Godin's second album Concrete and Glass is soft, luxurious, little funky and very French.
The album starts out between the robotic vocals from Godin and then switches to a variety of singer features that add another layer of beauty to this LP. We get the immediate sense of this organic nature of the album with "Back To Your Heart" featuring the soaring vocals of Kate NV. It then slows down with the softest tune of the record "We Forgot Love."
It isn't until "What Makes Me Think About You" do we really get the full vision of the album. It is luxurious with resplendent strings as a funky and jazzy rhythm plays underneath. It is the perfect nightcap with a sad, yet romantic vocoder refrain "what makes me think about you.
"Time On My Hands" is a gentle and beautiful song before the funky and upbeat "Catch Yourself Falling" closes out the guest vocals with Hot Chip's Alexis Taylor.
It makes sense for Godin to pack the vocal features in a row in the middle of the album. This allows the album to peak in the meat of it and then return to the roots of who he is as a musician with beautiful synth-led instrumentals and vocoder singing.
The last three songs feel like the physical manifestation of this album arriving somewhere. We are entering a new country with Concrete and Glass. We pass through the border, turn right and then turn left and then arrive at the cité radieuse.
Someone said in the late 1970s: "Writing about music is like dancing about architecture". So reads one of the most famous quotes about our profession, which has a curiously uncertain origin. Nicolas Godin, as an architectural graduate who moved seamlessly into musical composition, would surely have been aware of its existence, and could well have taken it in hand for the construction of Concrete And Glass. For this is an album of pure architectural beauty that inspires dancing, if only of the slow kind.
NMR (photo: press)