Puuluup is a duo – Ramo Teder (Pastacas as a solo artist) and Marko Veisson. The instruments – talharpas – represent tradition and folklore.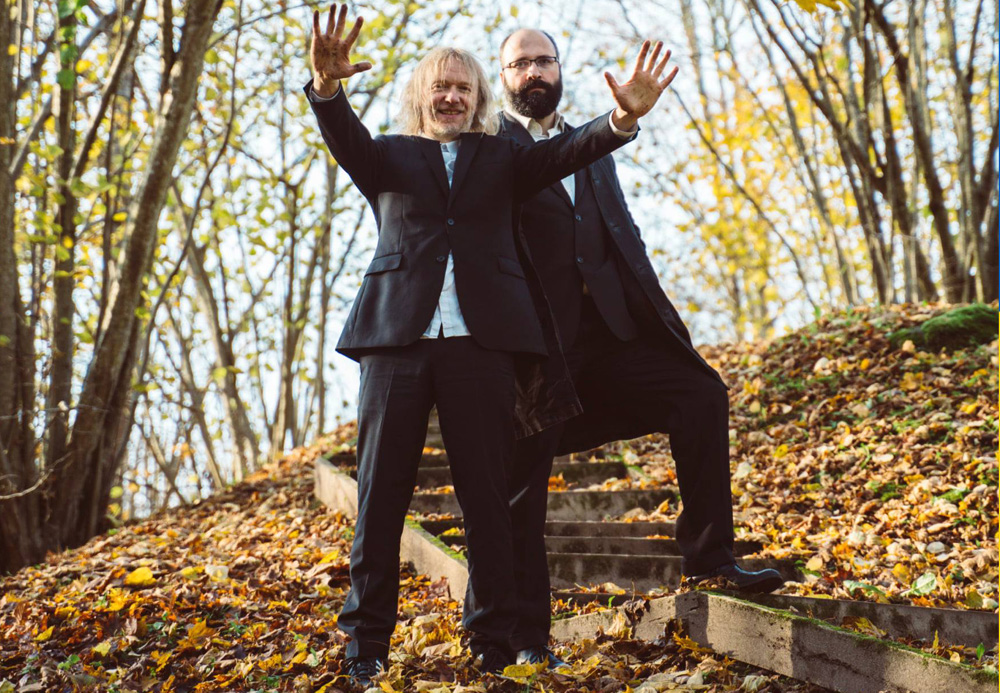 The lyrics and melodies are a mixture of our musical memories and improvisation. Inspiration is often drawn from leiks from Vormsi, Finnish jouhikko repertoire, Sahel's blues, chastushkas and other elements from the musical traditions from around the world.
Their second album "Viimane suusataja", has been doing well in the world-music charts, and it's easy to see why, and how a track would fit well into a radio program.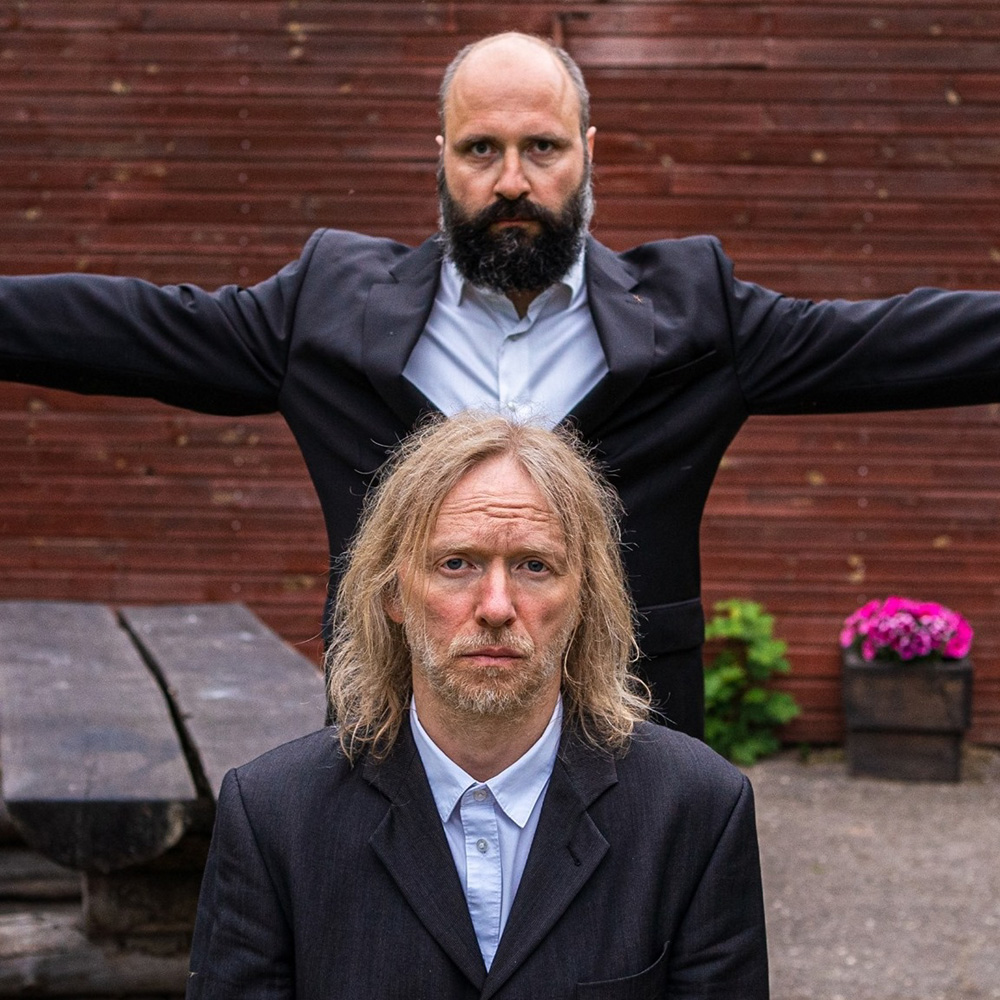 But really to get the full package and charm they need to be seen. When I did, at Estonia's Viljandi festival in 2019, their sets of danceable grooves in songs with surreal lyrics, wittily presented and, among other things, featuring an entertaining synchronised bow-flourish at the end of numbers, were crowd-surfingly, enthusiastically received, and since then, despite at least one daunting travel setback (or rather, sent-back, from half-way around the world), they are becoming a successful export.
NMR (photo: press Puuluup)