Souad Massi sixth solo explores betrayal, exile and loss with guitar and drums packed with emotion.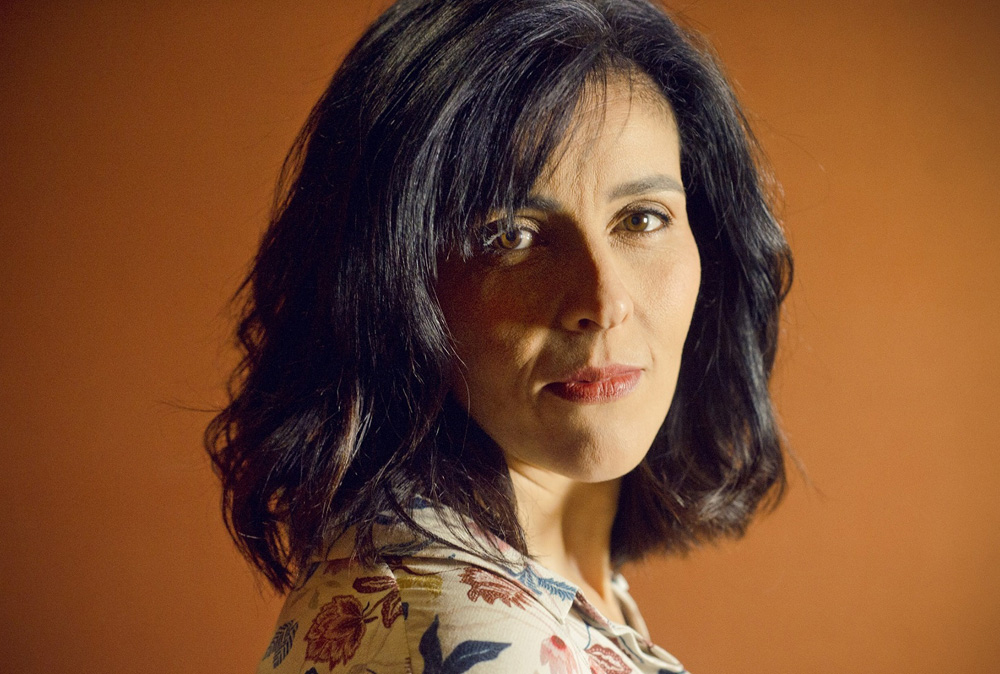 Born in Algeria, Souad Massi moved to Paris when the political messages of her band Atakor attracted death threats. There, she recorded her wonderful solo debut, Raoui, meaning storyteller. "If I knew how to tell stories", she sang, "I'd tell so many stories/Even Scheherazade would be dazzled." Over her subsequent albums she has used her melancholy mixture of Berber chanson, French folk and a dash of everything, from reggae to fado, to explore betrayal — both personal and political — exile and loss.
Oumniya, her sixth solo record, is in the same vein. The title track opens starkly. "I gave you my hand," she accuses, "and you stabbed me; even though I had just come out of a war." The bass heaves itself into life as the song lifts into the chorus; lilting violin from Mokrane Adiani gives a hint of an arrangement from Massi's longtime hero Leonard Cohen. Something of the same mood hangs around "Salam", as she sings "I am leaving in silence/I am saying farewell to my hope in you." The nursery-rhyme melody of "Enta Wena" takes the sting out of a tale of incompatibility as stark as sun and moon, night and day.
The playing is exquisite throughout, from the slow downward tug of "Salam" to the guitar flourish like an oud warming up for a maqam on "Ban Koulchi", before the darbouka rattle that frames the song. The opening country strum of "Yadra" soon sees the narrator lamenting that she is "exhausted before I even begin". This is a song of longing: "You are in the east, I in the west". A thump of drum like the beating of wings, and violin like birdsong. "If only I were a dove, I would come to your window."
Some songs are more political. "Pays Natal", written by the 1960s heroines Marie Paule Belle and Françoise Mallet-Joris, is an explicit meditation on exile, its madeleine the smell of "bread with sesame or cumin". On "Je Veux Apprendre", she aches for the world of the medieval Muslim thinkers "Averroes and Ibn Khaldun". On "Fi Bali", she addresses Algerian president Abdelaziz Bouteflika as the captain of a slowly sinking ship. Just after the album was recorded, protests forced him to stand down.
NMR (foto: press Souad Massi)