Tata Bojs - Jedna nula (Supraphon, 2020)
The name of the new album "Jedna nula" (One zero) by the Czech group Tata Bojs hides several meanings of this phrase.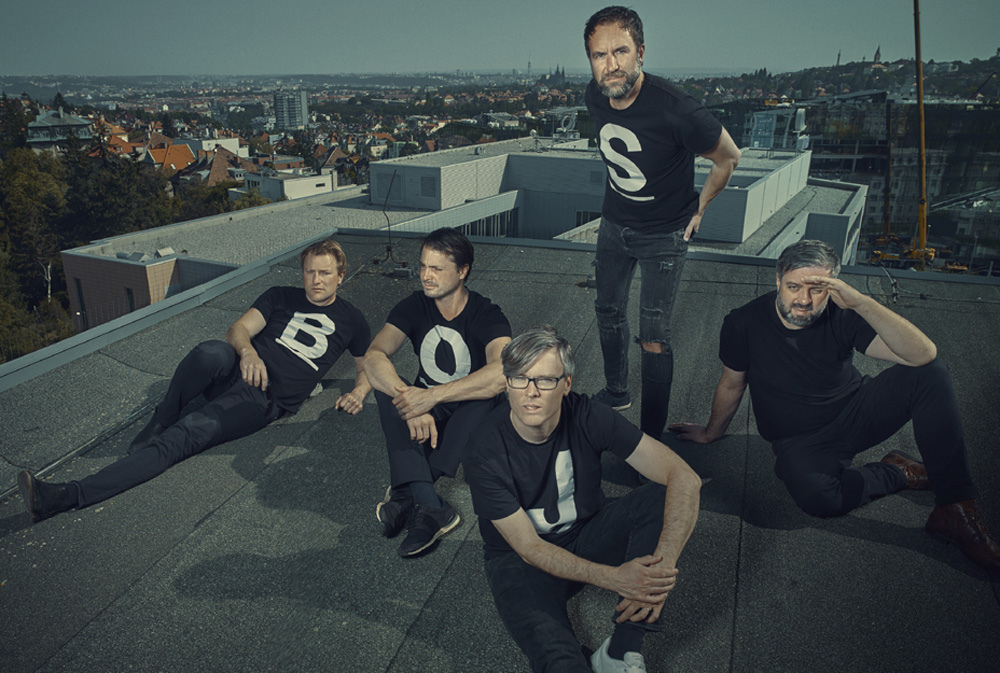 The name of the new album by the band from Prague's Hanspaulka neighbourhood, reflects on the fact that this is their tenth studio effort. There is also a hidden reference in the title to the binary system, the basic formula of the digital world, which plays an increasingly bigger part in our lives. This is also mirrored by the cover of the new album created by visual artist and Tata Bojs' frontman Milan Cais using modern digital technologies. He used a scanner to convert group members into units and zeros.
"Zero" in the album title also symbolises a certain "nothing", while "one" on the contrary signifies "something". These are numbers that follow each other and at the same time form a great contrast.
Thematically closest to the name of the album is a song called "Veľký třesk" (Big Bang). It is about the relationship of emptiness that one can feel inside for various reasons. The emptiness that occurs after death and the emptiness that was here before the world had been created. Last but not least, one:zero is a synonym for the victory we all hope for.
But Tata Bojs' new album is not only about serious and deep topics. Room is also given to their typical lightness, wit, irony and sound colours with their characteristic style.
One such song is "Minoritní", a cheerful song with chillingly ironic lyrics that add tension to it. The song "Kraftwerk in Saint Tropez", the dance track "220 Travoltů" or the Mardošstyle wordplay "Spolek holek" can also be put in a similar category.
The album includes the pilot single "Zvony", also known from the radio.
The song "Tajemství"(Secrets), in which host and singer Emma Smetana appears as a special guest, is a separate chapter. The new album "Jedna nula" was again produced by Milan Cais and Dušan Neuwerth, and other well-known figures, such as Marcel Bárta (saxophone), sCore Orchestra and former member of Tata Bojs Marek Doubrava (string arrangements).
The album's well-developed sound and content confirms that Tata Bojs are still in great shape. The fact that "Jedna nula" contains precisely ten tracks (+ intro) is yet another proof that this is a clever jigsaw of units and zeros…
NMR (foto: press Tata Bojs)