The ladies from the legendary band Zuby Nehty decided, Heart Out (Srdce ven)!
Seven years have passed since the last album "Kusy" was released, and now Zuby Nehty are introducing a hearty album containing thirteen new original songs. Again, there is the unmistakable poetics, not only in the lyrics, but also in the rock beats, which knead folk melodies with a punk feeling into an original shape. Exactly what only Zuby Nehty can do.
"Some of us refused to enter the studio without a full-face mask, others without a beauty face mask," commented Marka Míková and Kateřina Jirčíková on the biggest snag caused by the "covid period" during the actual recording of the album. However, it was not without complications. Before entering the studio, there was a personnel change.
"Shortly before the recording, our drummer Hanka said goodbye to us, so we needed courage to raise our heads and move on. Jana Kaplanová used to play with us and now she has brought a new wind from Podkrkonoší with an ease of her own. And she's added a trumpet in some of the songs too."
Zuby Nehty produce songs that have their foundations in the post-punk rock years from the beginnings of the legendary Dybbuk period.
But in addition, they can combine other genres, such as the alternative or folk, into a harmonious whole, and they upgrade it all with intelligent and funny lyrics.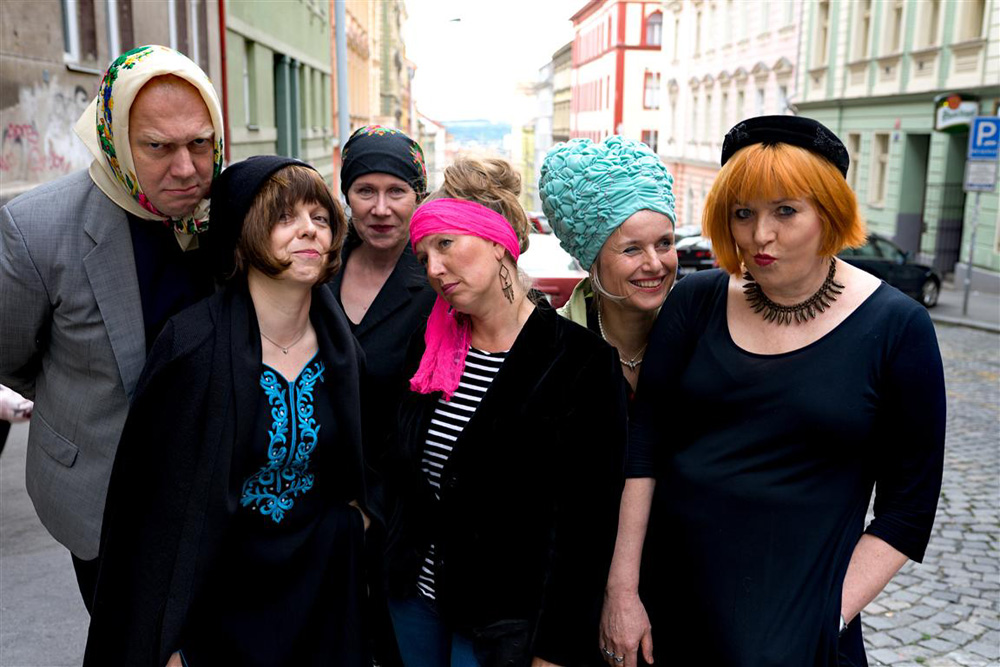 "Srdce Ven is" an album, as usual, composed of songs by individual members of the band and is, again, a colorful mosaic. As on the previous album, Kusy, there are thirteen songs and the new album does not lack another sequel (this time the seventh) song Paní.
Bassist Jan Maxa also praises the atmosphere in Ondřej Ježek's Jámor studio:
"The recording session was quite brisk, from October to December last year. We had a righteous preparation and long before that we wrote and rehearsed. Everything was ready, so in the end we invited only our inner and thus nicer guests. Pavla doesn't normally play with us live, but we are very happy that she joined us in the studio. Marvin is a great drummer and human. And Ondřej always pleasantly surprises us with what and on what he adds to our recordings."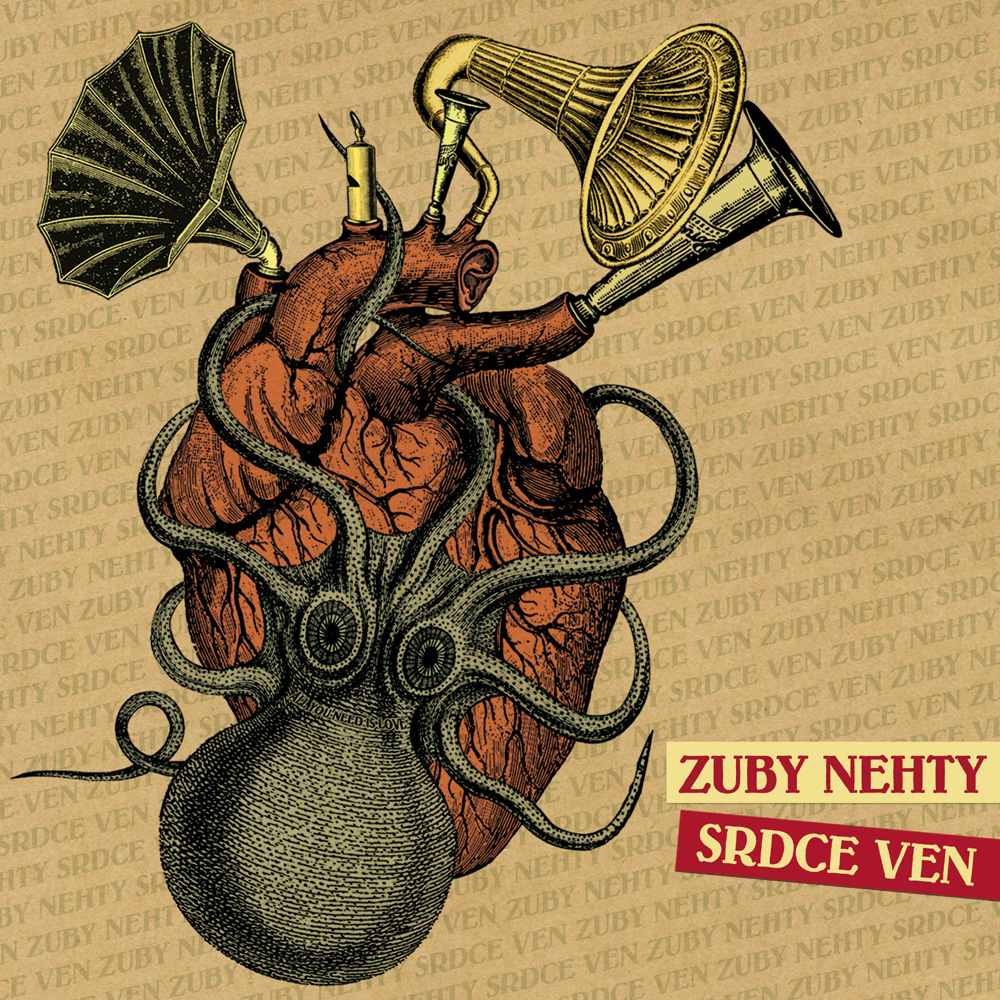 BIO – Zuby nehty
The band has existed under the name Zuby nehty since 1987; its history though started in 1980 by founding a guitar duo Plyn Pavly Fediukové (Slabá, Jonsson; guitar, bass guitar, vocals) and Hany Kubíčkové (Řepová; guitar, later drums, vocals). Crucial for the further development of the band was meeting with Marka Horáková (Míková; piano, bass guitar, vocals).
In 1983, the band was forbidden, within the campaing against "new wave with old content", the original name, so they continued under the name Dybbuk. The following year, the group was joined by two other musicianss ‒ Kateřina Nejepsová (Jirčíková; flute, sax, vocals) and Eva Trnková (guitar, vocals). In this line-up the band played hundreds of concerts, participated in many festivals and released the first official record – EP in Panton edition Rock Debut which was accepted by critics and public with enthusiasm.
In 1987 Dybbuk falls apart and Marka Míková with Pavla Slabá and Naďa Bilincová found Zuby nehty. In addition to the founding ladies trio, there are also male members, for example Tomáš Míka or Michal Lang. There is a new repertoire, Zuby nehty are not trying to follow Dybbuk.
During the recording of the "memorial" album of Dybbuk (initiated and produced by Míra Wanek from the friendly UJD) the original members of the band meet again and on a promotional tour for the album in 1991 they play songs of Zuby nehty. At that time, Alice Kalousková/Flesarová (formerly Už jsme doma, sax, vocals) joins the band. In this line-up the band released two albums (Utíkej – made into the eponymous half-hour film for CT directed by Václav Kučera – and Král vysílá své vojsko) and experiences a hectic concert season: besides numerous local performances they play in Germany, Switzerland, Austria, Denmark, Netherlands, Slovenia, etc. In 1997 they release "children's" album Dítkám (Marvin plays the drums) which contains both remastered songs of the Dybbuk era and brand new songs.
Two years later, the album Loď odplouvá (drums by Jana Modráčková, guitar by Jaroslav Svoboda, bass guitar by Martin Černý) is released and after its tour the band ends their activity. In 2003 a profile album Best of… & Rarity is released; it contains samples of theater music from ZN workshop and several brand new songs by Pavlína and Marka.
Indies Scope and NMR (photo: press Zuby Nehty)