In Finnish mythology, Akka is a headstrong woman with a decisive attitude and a sharp tongue.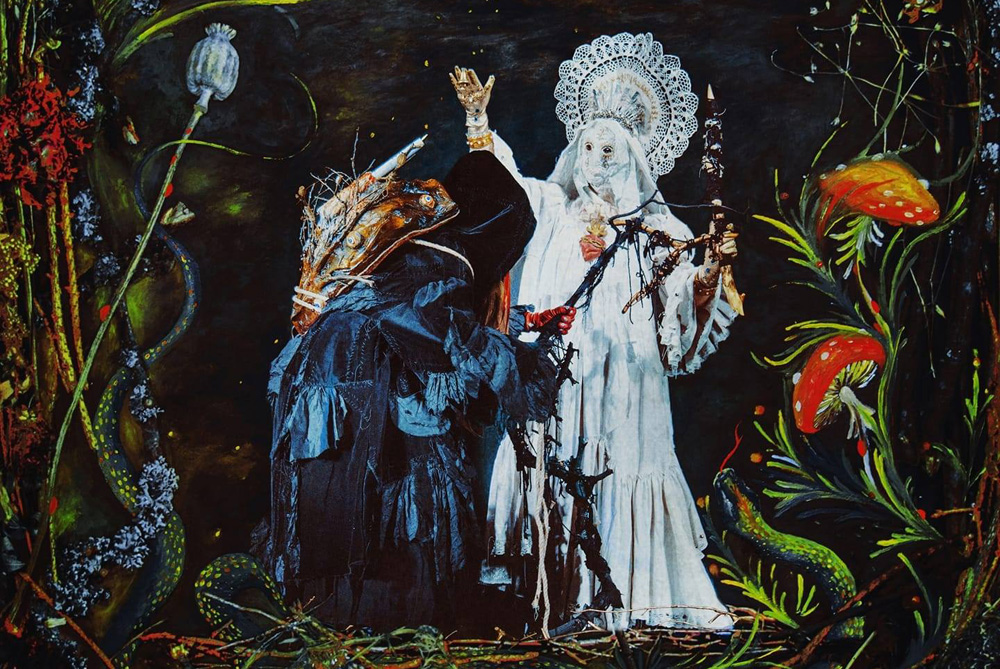 Akkajee is a band of two akkas* creating string noise on the rotten roots of Finnish folk tradition. Akkajee's layered aesthetics will invite you to the world of frozen lakes, haunting nightmares and transcendental visions. The group consists of Iida Savolainen: viola, vocals etc. Meriheini Luoto: nyckelharpa, vocals etc.

Presumably the world's only duo to bring together the nyckelharpa, the viola and vocals has extended its instrumental repertoire with a whole load of junk in the form of self-made "instruments". The musical potion that has been simmering for seven magical years immerses its listeners in Finnish folktales as well as transcendental string noise.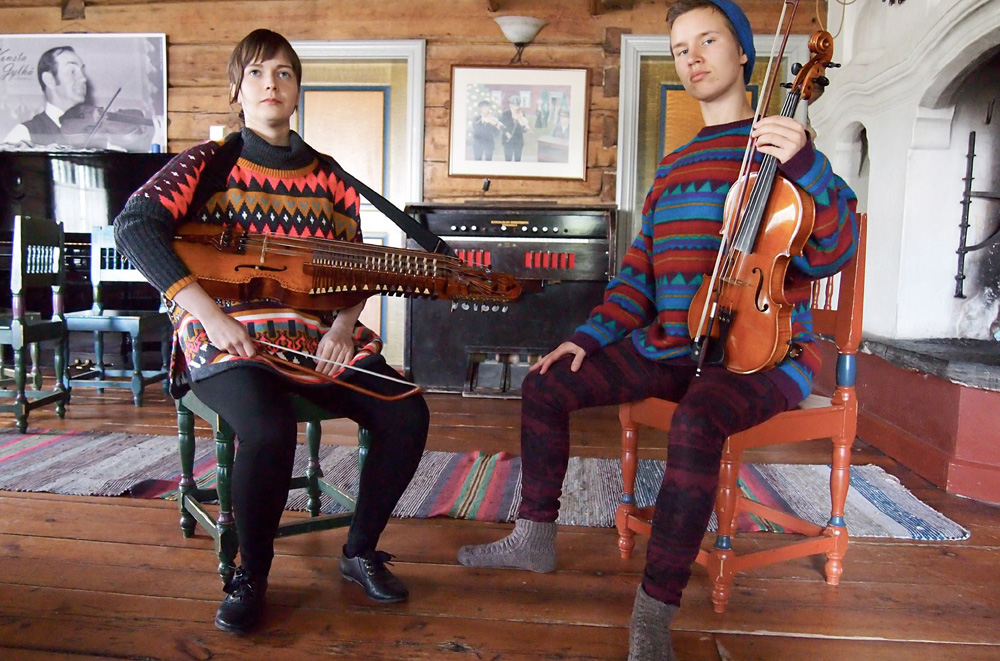 The thematic album, aptly named Child Collector in Finnish, is centred on the mind of a child.
The difference between what is real and what is imagined is fickle in the impulsive actions and experiences of the young. Beliefs, memories and fears together with child's play and magical practices all blend in through capricious and whimsical ways as the imagination races to the unknown.
NMR (photo: pres Akkajee)