Damon Albarn - The Nearer The Fountain, More Pure The Stream Flows (Transgressive Records, 2021)
Damon Albarn is a founder member of Blur, Gorillaz and The Good, The Bad & The Queen, he is the recipient of six Brits, two Ivor Novello Awards and a Grammy Award. His debut solo album Everyday Robots (2014) was nomited to Mercury Award. What's his new album?
"The Nearer The Fountain, More Pure The Stream Flows", the new studio album from Damon Albarn is released by new label home Transgressive Records.
The Nearer The Fountain, More Pure The Stream Flows was originally intended as an orchestral piece inspired by the landscapes of Iceland. This last year has seen Albarn return to the music in lockdown and develop the work to 11 tracks which further explore themes of fragility, loss, emergence and rebirth. The result is a panoramic collection of songs with Albarn as storyteller. The album title is taken from a John Clare poem "Love and Memory!.
Albarn says "I have been on my own dark journey while making this record and it led me to believe that a pure source might still exist."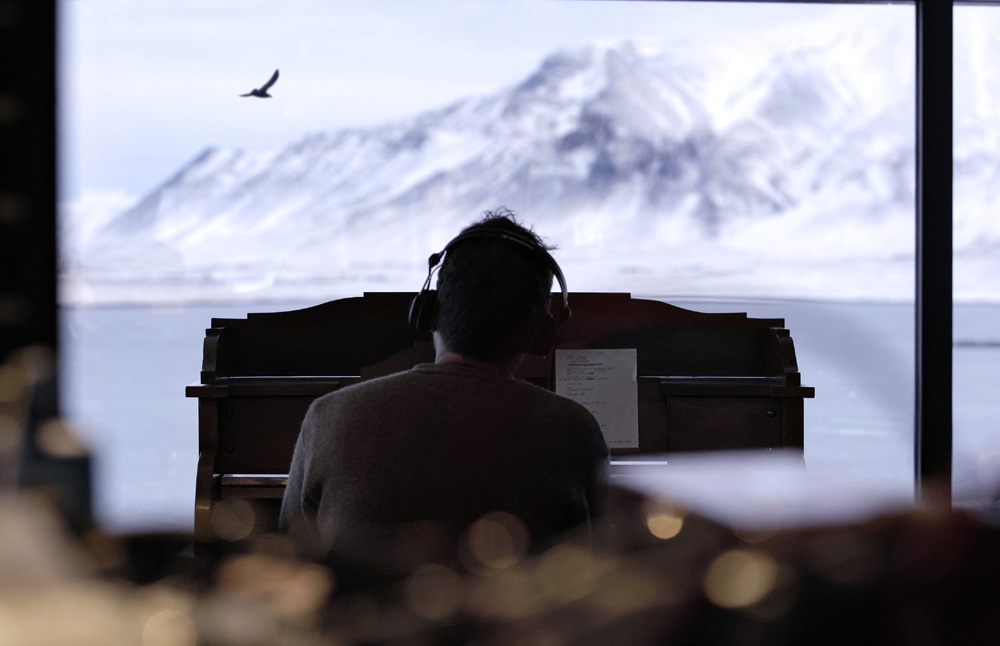 The Nearer The Fountain, More Pure The Stream Flows is a lovely album, and a big step forward from Albarn's previous solo effort, Everyday Robots, which was pleasant but forgettable, and mostly noteworthy for its interesting samples.
Fountain is like the morose ghost of that album, a collection of gloriously misty, chilly song skeletons that parade past without ever quite revealing their secrets. This is doubtless partly due to their genesis: these pieces, inspired by Icelandic geography.
Albarn sings slowly over a shimmering pulse of instrumentation about grief and loss – loss of a person, probably his frequent bandmate and close friend Tony Allen who died in April 2020, and also loss of a way of life.
He chose to work with Reykjavik's artistic community to create some music that was a reaction to and reflection of his time daydreaming while gazing out of his holiday home window at the Icelandic landscape. When the virus brought the world to a halt, Albarn called up some old pals (former Verve guitarist Simon Tong and composer Mike Smith) and set about turning these recordings into a more formal pop album.
Considering it was made during a time when we couldn't go anywhere, this album is at worst a fittingly scenic trip through the places that inspired it.
NMR (photo: Matt Cronin)