Calexico - Seasonal Shift (Anti, 2020)
Christmas may not be quite the same this year but the timely return of the Calexico with an album of seasonal themed songs helps bring a sense of welcome familiarity to this year's somewhat muted festivities.
Opening song "Hear The Bells" manages to tick most Calexico boxes, being heartwarming, elegiac and uplifting. Pedal steel guitar, strings and customary brass all combine pleasingly and frontman Joey Burns switches between English and Spanish, and also reflecting moods that veer between the celebratory and the serious.
"When writing songs for a seasonal album, I wanted to include some of the aspects of celebrations and traditions observed in Tucson around early November. This song is about holding time and space for memories. Dia de Los Muertos and the All Souls Procession are two events that have influenced Southern Arizona and remembering those who've passed away. But it could also be about giving memories importance, too. The story could be about two lovers or two family members."
Seasonal Shift includes two covers – an unburdened and brisk run through of Tom Petty's Christmas All Over Again with the help of Nick Urata from DeVotchKa and a more prosaic version of Happy Xmas (War Is Over) by John Lennon & Yoko Ono.
Singer Joe Burns said of the collaboration with Nick Urat:
"It's interesting that during this period of quarantine there are times when you reach out to someone they immediately respond back with "Hey, I was just thinking of you too!" Working on this song and the recording project really helped ease the blues and feeling isolated. Here we were all set to go on tour in June 2020 on a coast-to-coast trek in the States, but instead we found ourselves working on seasonal songs around the holidays in the middle of summer. I love that. I feel super lucky to have had the chance."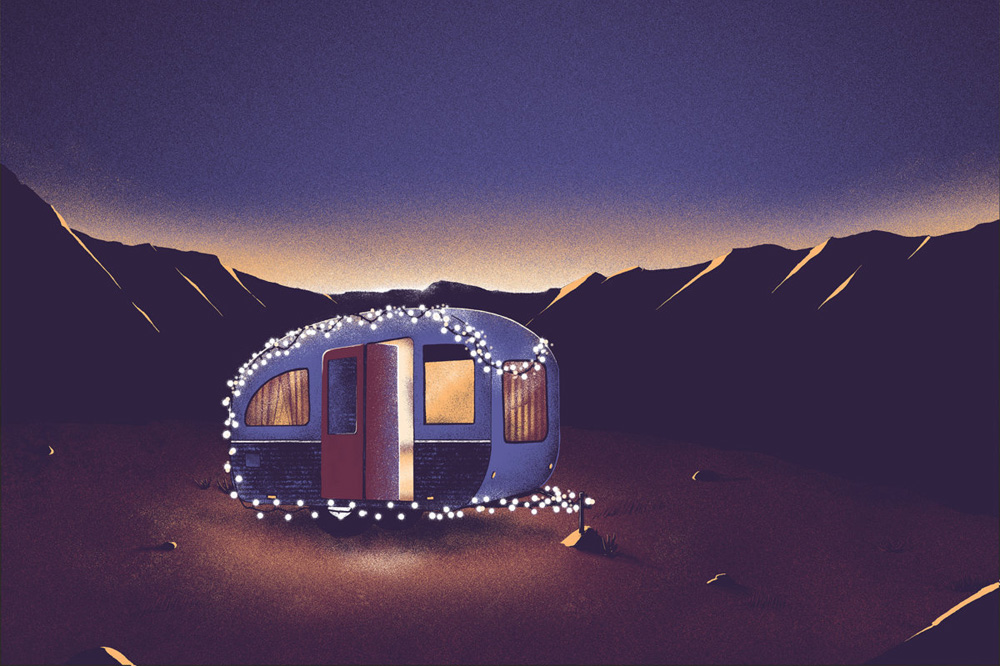 Joe Burns commented on other songs from the album!
Mi Burrito Sabanero" (feat. Gaby Moreno)
"I heard this song on Gaby's Posada holiday album and it instantly became a favorite for my family and I. So when it came time to compile some ideas of songs to do, I had this one at the top of my list. I was super happy when Gaby agreed to join us on our version with an incredible arrangement by Sergio. We always try to take a cover song somewhere different than an original or add a new section or element. This one has an instrumental piano bridge that Sergio wrote. Gaby picked up on the new part and added a vocal accompaniment reminiscent of the Cuban vocal group Cuarteto d'Aida with her "oohs" and "bop bop" parts. Later in the song, my twin daughters Twyla and Genevieve joined in on the chorus, which was super fun to record. After three takes they were ready to do something else other than dad's boring work. Their look was priceless."
Heart of Downtown" (feat. Bombino)
"One night I came up with a guitar riff and Sergio started adding some percussion and minimal accompaniment. The next day we received John's drum parts and the song felt like it had some good weight (or, as our European friends say, "Earth") to it, good enough to write some lyrics and send the idea to Bombino, who Sergio had met a few times. I wrote a chorus in French thinking that it would help bridge the gap from our world to his and hoping he would take whatever lines he connected with. Lyrically it's all about that bridge and compassion leading us through life changes. With the news of activist and Congressman John Lewis passing away, I was also thinking about some of the "good trouble" he embraced and the struggles he endured. The music is a celebration. I wanted to have something that reflected my sense of hope regardless of how dark these times can be. Hope is the key word."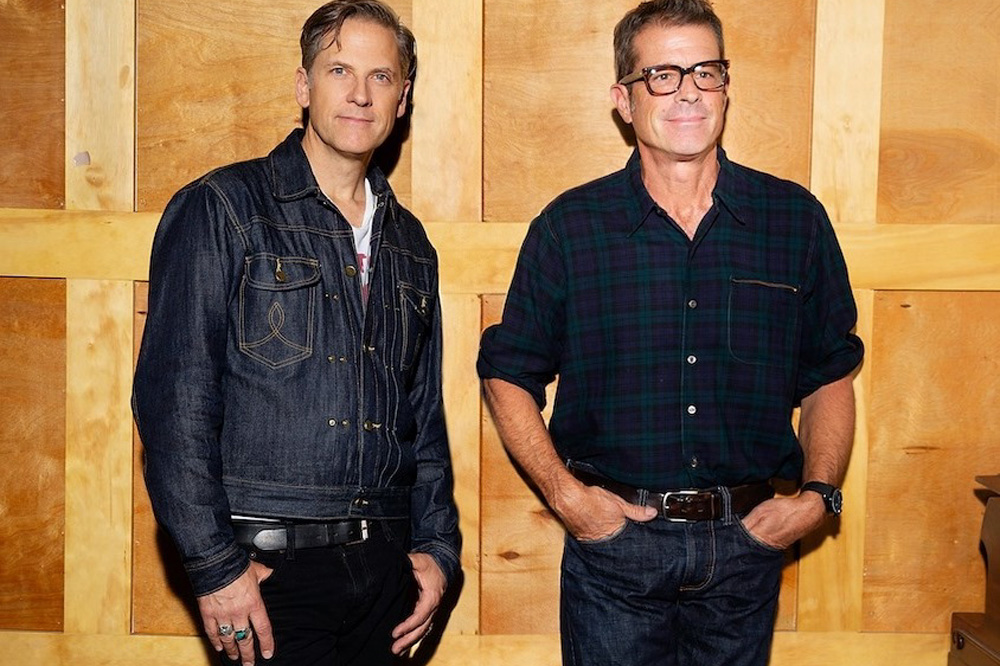 Tanta Tristeza" (feat. Gisela João)
"At the end of every year we tend to look back at what we've done or where we've gone. There is a lot of reflecting and a lot of celebrating, too. But it's in that reflecting and remembering that matches beautifully with the winter layers we burrow ourselves in. Musically I had no idea when I mapped out these chords on my piano that instead I would be recording them on my nylon guitar that goes on every tour with me. On my guitar, whose nickname is "Manny," there is an image of Portuguese Fado singer Amália Rodrigues. She is my patron saint of the minor blues and the path that leads from my musical door to the heart of the world.
I recorded this tune late at night, and while listening upon playback Sergio suggested I sing a few Spanish lines of his that dealt with saying goodbye to a friend who had tragically died. They became the chorus, but still the song had no verses and finally I asked our friend Raúl to help translate some verses into Portuguese and see if Gisela João would be willing to collaborate. When we heard her vocals come back and placed in with the song, I knew this was a full-circle kind of moment. The song came about in the most unusual way, and it showed me to remember to trust the process and not worry about anything else. Keep following the heart of the musical idea that is there in front of you."
Sonoran Snoball (feat. Camilo Lara)
"We asked Camilo to send a musical idea. We opened up the file like it was a shiny present under a tree, pure Christmas joy. My kids' ears perked up. They wanted to know what I was doing all of a sudden. So to get into recording my vocal parts I borrowed their toy walkie talkies for that warm fuzzy tone and sent them back to Camilo in Mexico City, who sent the song to Martin Wenk in Leipzig, Germany for a dubbed-out trumpet solo, and then it made a return back to John in El Paso and Sergio in Tucson to get all mixed and sorted. This is the kind of stuff that we make up at soundchecks on tour that we tell ourselves we should record sometime. So we did! Except we weren't on tour. Oh no! But it's OK. Doing this was like joining back up with friends you see on tour and a dose of good medicine. Thanks to Beth for joining us on the vocal and making it feel so much more complete."
You will be able to listen to all the songs of the album in our broadcast.
NMR (photo: Chris Hinkle, Calexico)