French duo DjeuhDjoah & Lieutenant Nicholson have released their third album titled "2+". In fifteen tracks you can hear funk, soul, afrobeat and bossa nova.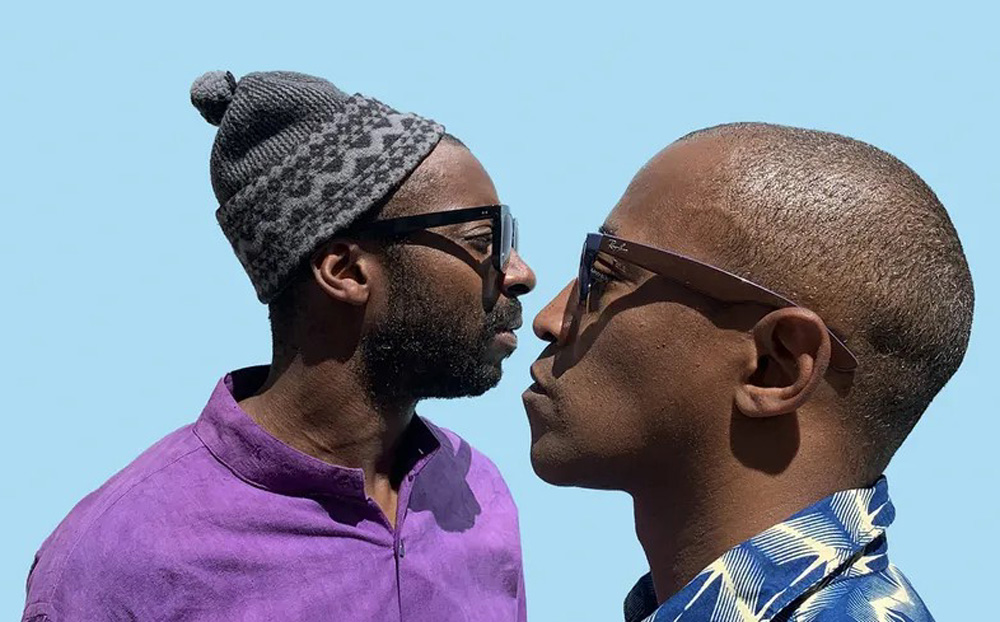 ---
DjeuhDjoah and Nicholson once met on a basketball court, now their music is praised by music critics, but they are not united in naming it. They call it various things: chanson afropéenne, afro soul tropical funk and so on. Now they are back with third album "2+". This is a monstrous boogie-filled 15-tracker released just in time for the gray and cold season, bringing a lot of warmth and sun to your home studio or wherever you prefer to listen to your music. We get a fantastically funkified, house-tinged version of "Né Quelque Part", a thunderous cover version of Maxime Le Forestier's original from 1987. Simply beautiful. Album opener "Pas Si Vite" is a gorgeous, excessively optimistic plea for slowness, underscored by a thumping, soulful house beat.
The basis of their music is funky, which tastefully incorporates elements of chanson, afrobeat, jazz, soul, electronica, deep house, reggae, dub.
Their Suave interpretaion, haunting beat and spatial & languid atmosphere give a fantastic tribute to this beautiful melody and strong lyrics. They found a very intimate link with chorus in Zulu, harking back to the strong connection they made with South Africa during their last tour.
After their tour in South Africa, they met "Cool Affair" the musician and electro house producer in Johannesburg who made a beautiful remix of "Aimé Césaire" which close perfectly this new opus.
The new album was recorded at " Le triangle des Bermudes " in Lieutenant Nicholson's home studio.
Horns, live drums, percussions and vocal choir were recorded at Bastille village at the Hot Casa Records label basement, even during the pandemic. On 2+, we can also hear the swirls of Antoine Berjeaut at the trumpet and bugle, magic keys from Florian Pellissier, two new flagships of the French jazz scene.
Once again, DjeuhDjoah & Lieutenant Nicholson push the boundaries of the traditional « French song « to make the world dance.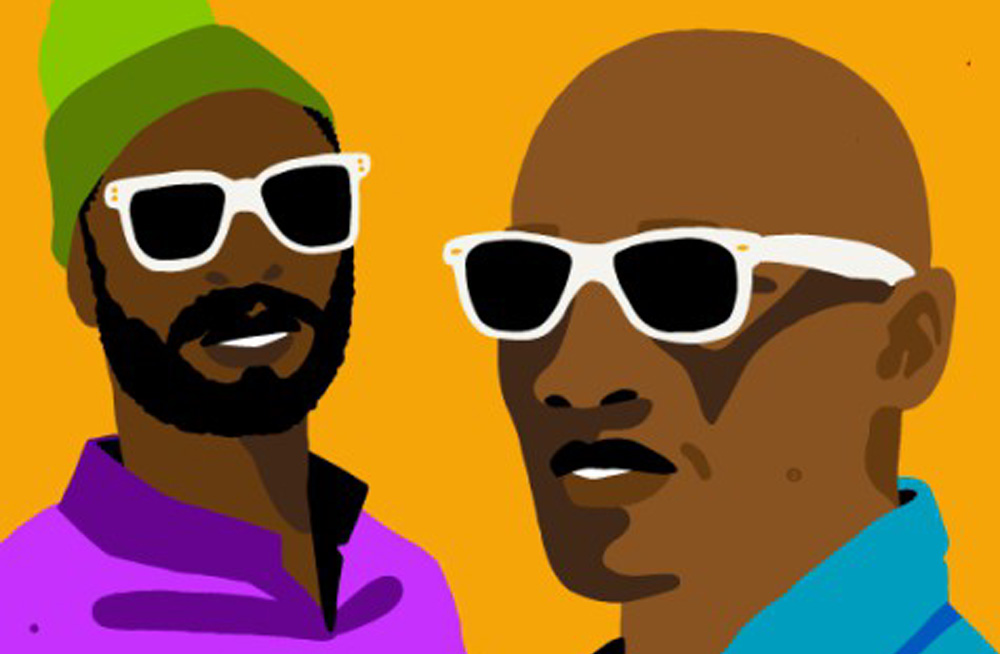 ---
15 tracks , eclectic, soft, deep, and funky, where electro, soul even afro beat touches , or bossa nova live together harmoniously. DjeuhDjoah & Lieutenant Nicholson make praise of slowness ("Pas si vite"), address environmental issues on ("Coeur béton"), social statements on ("Police", "Raie publiques", "clic" and the social media addiction ), childhood on ("Bola Mba"), the post colonial relation between Africa and the other continents. Love is also really well presented ( "Thé à la menthe ", "Ping Pong") and why not sailing to "Essaouira" in Morocco?
DjeuhDjoah & Lieutenant Nicholson are once again pushing the boundaries of French music to make the world dance. At the same time, they want to keep an international audience, and we're rooting for them to do just that.
NMR (press: DjeuhDjoah & Lieutenant Nicholson)