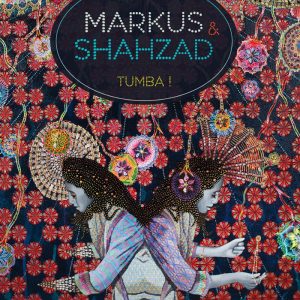 MARKUS AND SHAHZAD SANTOO KHAN – TUMBA (DIONYSIAC TOUR 2018)
The French trio met Pakistani singer and musician Shahzad Santoo Khan based in Lahore (Pakistan) by chance on social media around 3 years ago. A few trips between France and Pakistan sealed their collaboration and gave another dimension to their Qawwali and Breakbeat fusion.
Their musical signature is very unique and not easy to forget; a fusion of traditional Qawwali and uplifting electronic music with a French touch, a hint of psychedelic and bewitching harmonies offering a tasty, unexpected and imaginative mix.
NMR