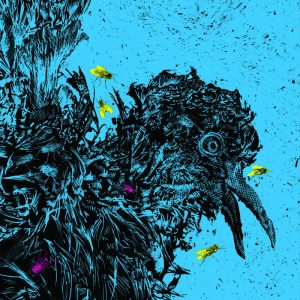 Not satanic, not samba and not a trio, this avant-garde group plays a fascinating deconstruction of all rules Brazilian Popular Music (MPB in Portuguese) established over the years. Their instrumentation is as varied as the styles they incorporate into their music.
In their first works, "Misantropicalia" and "Sangrou", the group (lead by bassist and composer MUNHA) gave a few first hints of what the project might be, attacking vividly the samba-rock (and several other) musical structures. In their following works, all entitled "Bad Trip Simulator" (#2, #1 and #3, respectively), a kind of decomposition of Brazilian structures in three movements was made. In fact, they've called it the "Putrefaction Trilogy" to establish with precision the goal of the group – this time, together with the samba and MPB recompositions, the sounds of Northeastern Brazil were also rethinked and played.
If "Satan" means originally in semitic languages "the enemy", the one to stand against and so forth, SATANIQUE SAMBA TRIO is the Satan of Brazilian popular music.
Original and eerie, this band will be of interest to fans of bands like SLEEPYTIME GORILLA MUSEUM, DOCTOR NERVE and other avant-rock bands.
NMR