The Chills - Scatterbrain (Fire Records, 2021)
New Zealand's indie-pop band The Chills, after more than forty years of existence, is remembered by the new album "Scatterbrain".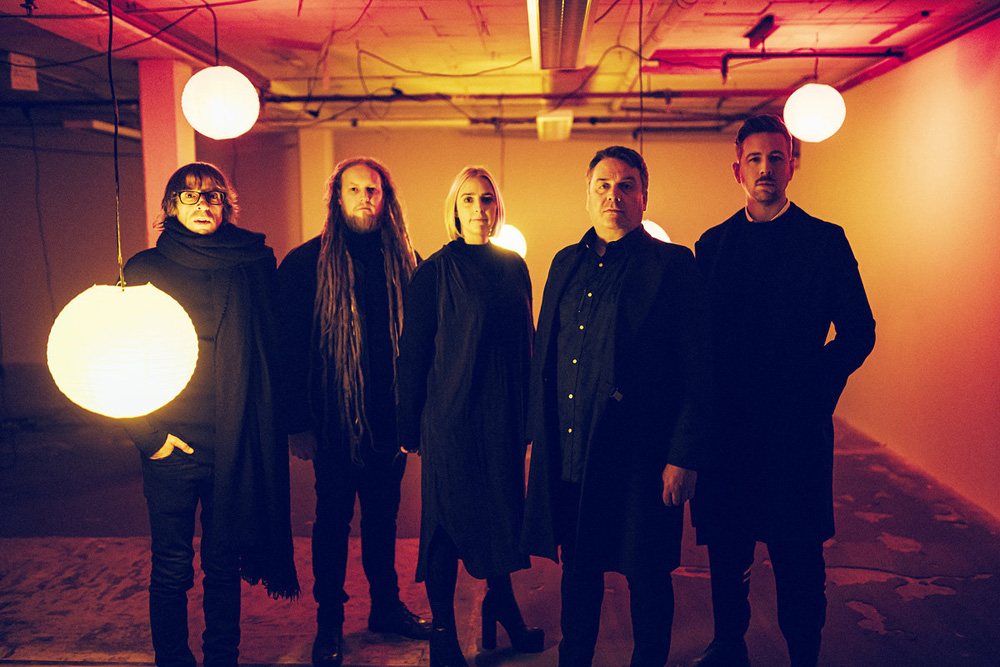 Like many young Dunedin musicians in the 1970s and 1980s Martin Phillipps was inspired by the punk scene. After the breakup of his first band (The Same – which Martin joined in 1978) he formed The Chills with Peter Gutteridge in 1980. Peter soon departed precipitating what has become the much remarked upon revolving lineup of The Chills with Martin remaining the only constant.
The Chills survived these changes and in 1982 contributed their first recordings to the Dunedin Double EP released by Flying Nun. A significant loss for the band was Martyn Bull, whose death in 1983 later inspired their hit record I Love My Leather Jacket, the jacket being a bequest Martyn Bull had left to Martin.
The band's profile rose in Australasia through constant touring before they relocated to London in 1987.
From there they toured the U.K., Europe and North America extensively, introducing their unique sound, establishing themselves as college radio favourites and becoming a band predicted to follow in the footsteps of major successes like the Pixies and R.E.M.
Seventh album "Scatterbrain" it's about artistic integrity, self-realisation, self-acceptance and a reflection on mortality.
Now in 2021, Phillipps is now taking stock of things – everything. Yes, everything. The result is this triumphant new Chills' album 'Scatterbrain', a thought-provoking and evocative take from a man who has lived through good times and bad.
A mature and honest reflection on life, destiny and the fate of our times delivered in beautiful melodies with Phillipps' trademarked incisive turn of phrase.
Viewed from the perspective of a man understanding his age and indeed his own mortality, the new album takes a mature look at matters arising with a side order of perspective.
"Scatterbrain! is a life passing before your ears as uncertainty increases and fake news rumbles on; during which aliens invade, Phillipps scales the walls beyond abandon as he probes the minutiae of worlds within worlds and the hourglass fills.
A landmark album from one of the great modern song writers, it's pure pop music for the new normal and we can't wait to see how it ends…
NMR (photo: press The Chills)