Lagartijeando - La Tercera Vision (Wonderwheel Recordings, 2021)
Arriving two years after his last full-length effort ("Jallalla") Lagartijeando (aka Mati Zundel) once again returns with an expansive new album "La Tercera Vision."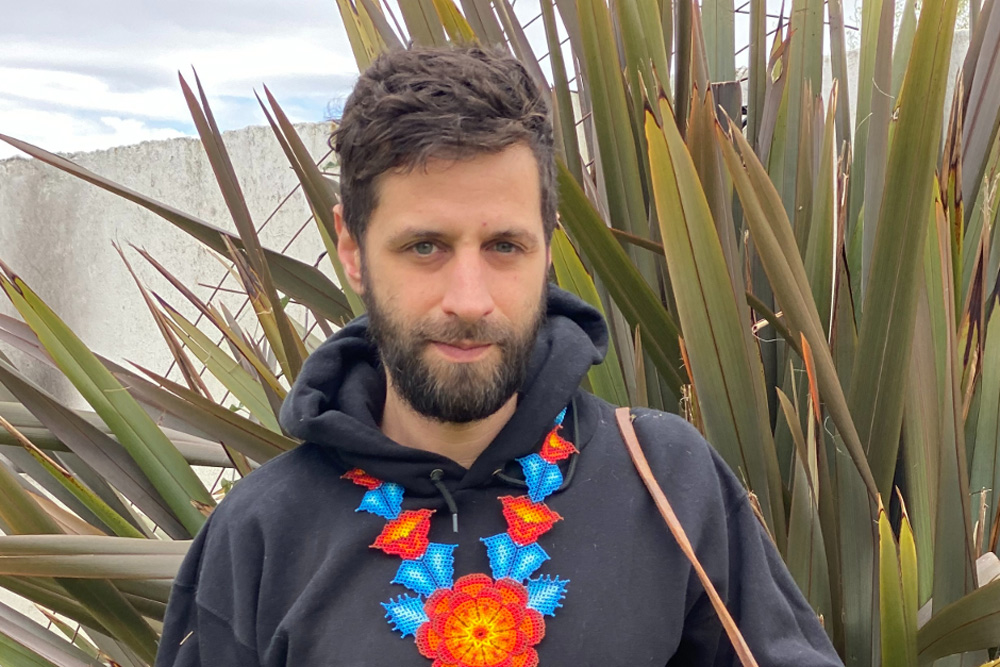 A maturation of the Lagartijeando sound, "La Tercera Vision" ("the third vision") sees the Argentinian wade into uncharted, if sonically familiar waters, bridging his Andean inspired electronic-folk with psychedelic ambience, West African instrumentation, and even a few moments of pop melodies.
The beauty of Lagartijeando's work is its ability to marry seemingly unrelated styles and sounds to something seamless and wholly original.
"Isla de Sol," the opening track, introduces the album with a taste of Mati's classic sound: Andean pan flute, the familiar chugging rhythm of a cumbia beat, luscious string arrangements, and a sampled vocal. Moving on, "Mano de Fatima" (the project's second single) sees a fusion of traditional Moroccan Gnawa instrumentation with digital cumbia rhythms, featuring the work of Khalil Mounji on vocals and guembri (aka sintir, the three-stringed, skin-covered lute used in Gnawa music). Eva de Marce – a singer-songwriter-producer based in Madrid – takes centre-stage on "Tierra Natal", with her vocals coming through in a rich whisper, singing a melody reminiscent of a lullaby.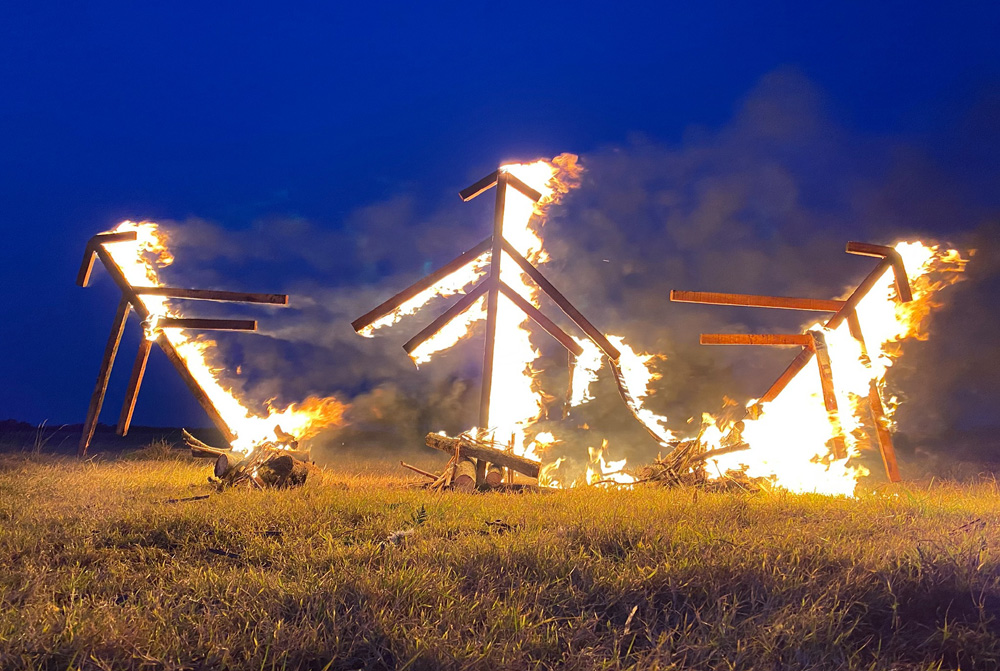 At the album's halfway mark, Lagartijeando introduces a new direction for his sound.
With "Onda," a collaboration with the Brazilian artist Tagua Tagua. An earworm of a melody is sung over a joyous beat that nods to pop sensibilities while being satisfyingly infused with Zundel's sonic DNA. It's a gem of a tune that suggests an exciting new sound for the Argentinian.
A few more collaborations close out the album, two with Mexican singer-songwriter Madeleine Bachan Kaur ("Crepúsculo" & "La Montaña Sagrada"), "Magaleña" with Javier Arce, and the album closer "Ware" featuring Sajra.
Lagartijeando says about the new album:
"Lagartijeando: This album was different. I began composing the first songs in 2019 after having traveled a lot. Among the places that I walked through in North Africa were Morocco and Egypt. There you can feel the beat of the music and that amazed me, so it gave me several ideas to add to the new musical cocktail."
The original concept of the album was electronic cumbia, but everything turned out differently in the end.
The musician adds: "When the pandemic hit, everything changed, I had plenty of free time so I sat down to compose (which is the musical stage that I enjoy the most), and explore music more in-depth. In addition to making the songs, I tried mixing them in different ways or making several alternative versions of the songs. Then it happened, I got bored of the concept idea that I had for the album (electronic cumbia). I began to try other genres, such as trap from the sacred mountain or Brazilian rhythms like onda and magaleña. In the end, the album ended up being a mixed salad of different styles."
Wonderwheel Records and NMR (photo: press Lagartijeando)