We will broadcast the November Transglobal World Music Chart on November 3, 2021 at 8pm.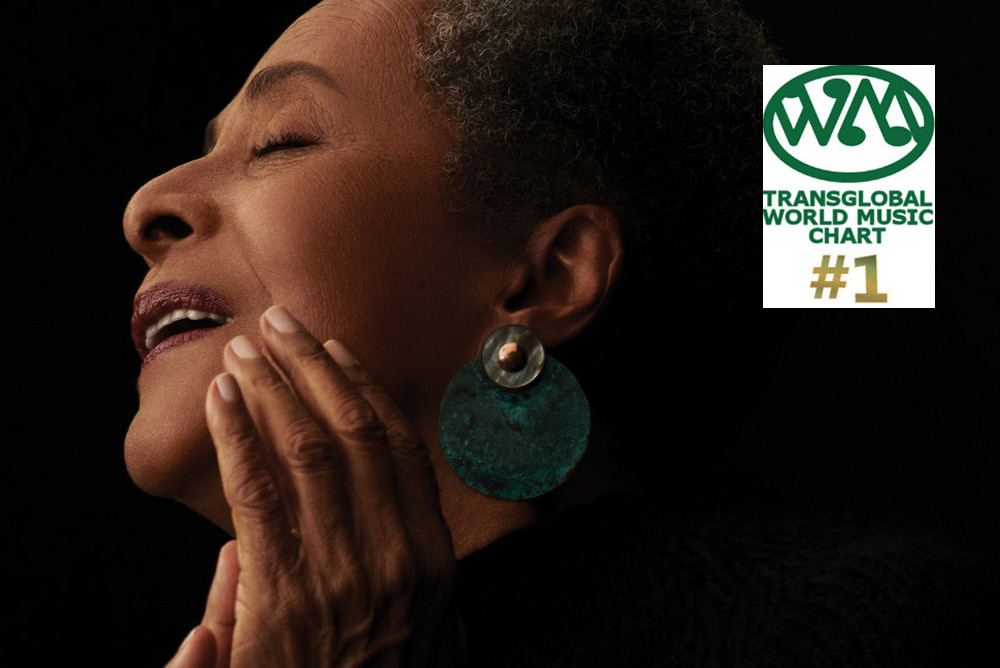 In November, number one is the new album "Palabras Urgentes" by a singer Susana Baca, which is a celebration of her fifty-year music career.
With an illustrious life spanning music, teaching and politics from multiple Grammy Awards to becoming Peru's first black cabinet minister and holding the post of Minister of Culture, Palabras Urgentes is the nexus of all Susana's experiences and, at the age of 76, is the album she always wanted to create.
Top albums November 2021:
Susana Baca · Palabras Urgentes · Real World
Monsieur Doumani · Pissourin · Glitterbeat
Omar Sosa & Seckou Keita · Suba · Bendigedig
Fanfare Ciocărlia · It Wasn't Hard to Love You · Asphalt Tango
Petrona Martínez · Ancestras · Chaco World Music
Shujaat Husain Khan, Katayoun Goudarzi, Shaho Andalibi & Shariq Mustafa · This Pale · Lycopod
Justin Adams & Mauro Durante · Still Moving · Ponderosa Music
Canzoniere Grecanico Salentino (CGS) · Meridiana · Ponderosa Music
Ballaké Sissoko · A Touma · Nø Førmat!
V.A. · Changüí: The Sound of Guantánamo · Petaluma
Ogún Afrobeat · Unite · Ogún Afrobeat
Rachel Magoola · Resilience: Songs of Uganda · ARC Music
Baba Sissoko with Jean-Philippe Rykiel, Madou Sidiki Diabate, Lansiné Kouyaté · Griot Jazz · Caligola
Shanren · Shan Dao · Pollux
Khöömei Beat · Changys Baglaash · ARC Music
Monoswezi · Shanu · Riverboat / World Music Network
Tamala · Lumba · Muziekpublique
Maher Cissoko · Cissoko Heritage · Ajabu!
V.A. · Magija djin Muzika Vlahilor / Vlaška Muzička Magija / The Magic of Vlach Music: Gergina 2009-2018 · Gergina
Dafné Kritharas · Varka · Lior Éditions
AySay · Su Akar · Nordic Notes
V.A. · Cameroon Garage Funk · Analog Africa
Eva Quartet · Minka · Riverboat / World Music Network
Barbora Xu · Olin Ennen · Nordic Notes
Guy Buttery, Mohd. Amjad Khan & Mudassir Khan · One Morning in Gurgaon · Riverboat / World Music Network
Boubacar "Badian" Diabaté · Mande Guitar: African Guitar Series, Volume I · Lion Songs
Daniel García Trio · Vía de la Plata · ACT Music
Puuluup · Viimane Suusataja · Õunaviks
Santiago Córdoba and The Bauls of Bengal · Doroja · Earthly Measures
Biomigrant · Cantos, Sueños, Sol y Sombra · Biomigrant
Toumani Diabaté and The London Symphony Orchestra · Kôrôlén · World Circuit
Australian Art Orchestra, Daniel Wilfred, David Wilfred, Sunny Kim, Peter Knight, Aviva Endean · Hand to Earth · AAO Recordings
Namgar · Nayan Navaa · ARC Music
Thiago França presents A Espetacular Charanga do França · The Importance of Being Espetacular · Mais Um
Massilia Sound System · Sale Caractère · Manivette
Sofía Rei · Umbral · Cascabelera
Sonia Aimy · Reconnect · Slammin Media
Ballaké Sissoko · Djourou · Nø Førmat!
Efrén López, Christos Barbas · Atlas · Seyir Muzik
Gabriel Akhmad Marin · Ruminate: Improvisations for Fretless Guitar and Dutar · Worlds Within Worlds
NMR