The mythological Queen of Sheba believed that words have infinite power over people, and this stumbling block, because words can change history for better or for worse, was transferred by the Beninese singer Angelique Kidjo with the Lebanese trumpeter Ibrahim Maalouf into the seven-part suite "Queen Of Sheba".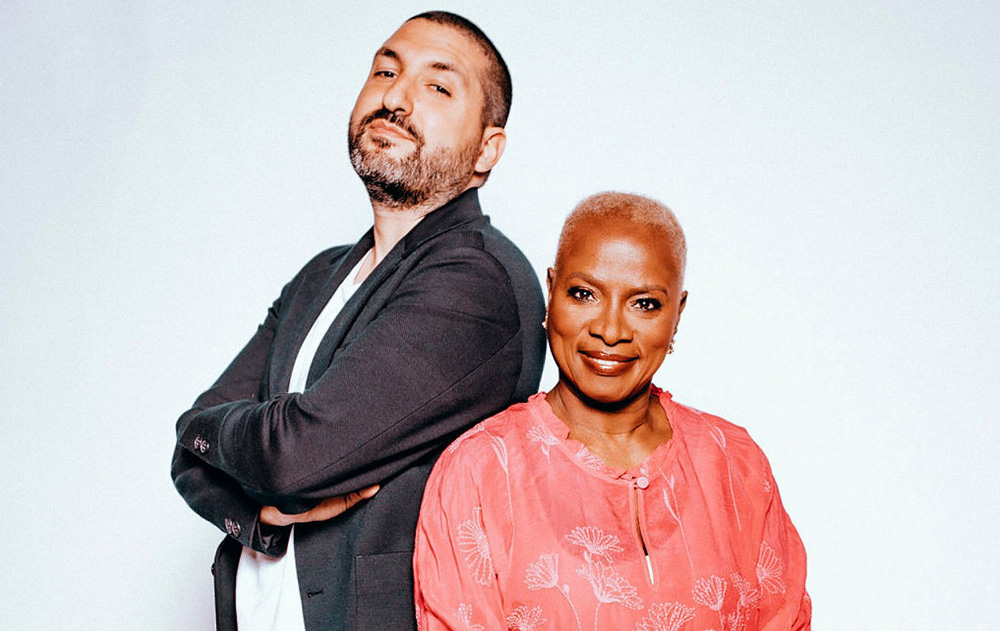 Angelique first met Ibrahim in NYC for his Oum Khalsoum project and was so impressed by the depth of his musicality. She loves creating bridges between cultures to showcase our common humanity, so when Ibrahim and Angeliquesat downonRoosevelt Island to find a storythatunitesAfrica and the Middle East, they thought about the great myth of Queen Sheba. She was an African Queen who heard about the reputation of King Salomonandcame to Jerusalem to verify how wise he was. The legend in the Old Testament, the Bible and the Coran says she had asked him some riddles.
Angelique told some of those mysterious and poetic enigmas to Ibrahim.
A Eureka moment came when Ibrahim suggested they create songs around some of those riddles. After a lot of research. Angelique picked seven and, through those riddles, told the story o flove and passion between Makeda, the Queen Of Sheba and King Salomon.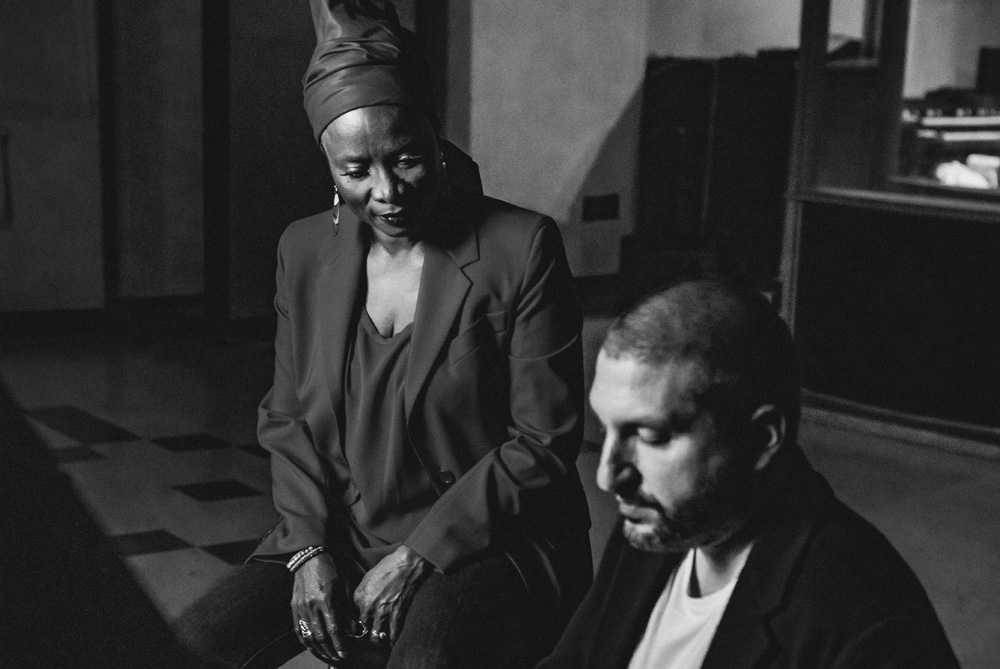 Ibrahim put those poems to music creating a 7 part suite that combines the African grooves and energy with the oriental scales and melodies.
A Five-time Grammy Award winner who was included in the list of Time Magazine's 100 most influential people in the world, Angelique Kidjo, and prizewinner of the most distinguished French and international awards, Ibrahim Maalouf, will release the new album Queen of Sheba, on June 17th. Envisioned and unveiled as an exceptional show, Queen of Sheba's music has been performed on some the most prestigious stages, such as the Carnegie Hall in New York City, Jazz à Vienne, Jazz à Juan, the Marciac Jazz Festival, as well as the North Sea Jazz Fest.
After tremendous success, the two artists decided to pursue this journey, and record the album. Queen of Sheba is a unique project, reflecting the artistic collaboration of those two artists always reinventing themselves creating a unique bridge between cultures and music styles.
Mister Ibé and NMR (photo: press)