Kutiman lives in one of the smallest countries in the world, but he connects the whole world with his projects. His new album "Open" proves it.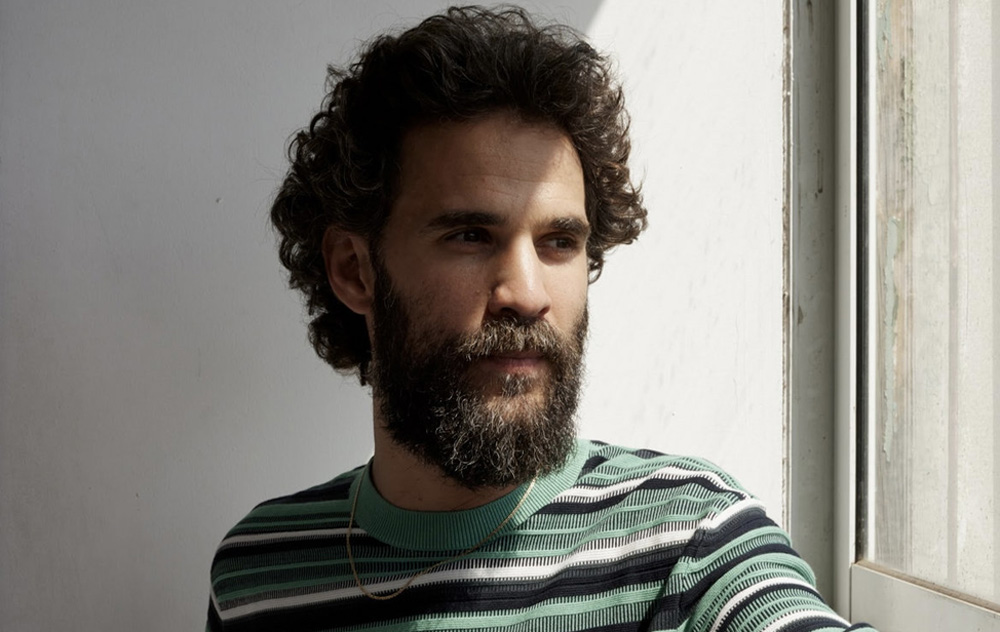 He lives in one of the smallest countries on earth, but with his projects he brings the whole world together. Israeli musician, music producer and filmmaker Kutiman. Ophir Kutiel became known worldwide in 2006 through his YouTube mash-up project Thru you, for which he sampled private music video clips from around the world and combined them into original songs. This was followed by his equally successful City Project, for which he traveled to record audiovisual city portraits of people and the music in their city.
The Tel Aviv City project alone has received over 10 million clicks to date. The trained musician is less known for his own songs, however, in which he combines time-honored sounds such as jazz, rock, funk, soul and blues with modern synthetic sounds, psychedelics, orchestral sequences or African and Asian elements. His music was also successful in the documentary "Presenting Princess Shaw", which was included in the Netflix video library.
Revered composer, producer, filmmaker and multi-instrumental polymath, Kutiman, presents his sixth studio album, Open, a crunchy twelve-track psych-pop trip around classic soul and Middle Eastern psychedelia.
Returning to the city, post-nine years in isolation and deep immersion in musical and self study, Kutiman connects the dots, delivering a fresh reimagining of his eclectic groove-laced sound whilst reconnecting with society, embracing his roots and welcoming the unknown.
As comfortable scoring orchestral suites as he is bridging sounds from Fela-inspired horn arrangements, electric era-Miles funk, classical Indian ragas, or even chopping environmental field recordings, Kutiman's journey to his latest full-length, Open is a story of complete absorption in sonic fusions.
Kutiman aka Ophir Kutiel moved to Tel Aviv at seventeen to study jazz at the prestigious Rimon music college, but it was a convenience store job where he first heard trip-hop and jungle that provided his greatest musical education, and the foundation of his latest album "Open".
Moving back to the centre of the country, after nine remote years living in a kibbutz in the Negev Desert, Kutiman (who plays every instrument on the record) set out to balance the laid back psych funk present throughout his catalogue, with multi-instrumental techniques he acquired whilst studying in isolation. The result is a twelve-track commute into the depths of Kuti's diverse influence base.
The uptempo Vanishing Point opens proceedings, recalling both Abstract Orchestra's 2017 Dilla tribute and lounge OST/library music flips of Tosca and DJ Vadim fame.
My Everything introduces prominent guest, frequent Kutiman collaborator, old friend and lead singer of Funk'N'Stein, Dekel aka Elran Dekel, whose crooning pop vocals coupled with jangly acoustic guitar riffs (Love You Tomorrow, Need To Forget), tip to contemporary indie giants Michael Kiwanuka. A Day Off passes through Anatolian psych and Khruangbin-esque Thai funk whilst the afrobeat/jazz fusion, Confetti pays tribute to Kutiman's other namesake, Fela Kuti.
The Tuareg-leaning guitar lines on Canoe travel across the Saharan desert easterly towards Sudan and Ethiopia by the end, whilst meditative and Coltrane-adjacent album closer Ripples provides a final moment of reflection from a truly global excursion of soundscapes.
As the final horn line fades into the sonic distance, Kutiman leaves listeners with little indicators as to where his path might go next. Whether that path leads him abroad or home, one thing is certain, Kutiman's gift for infectious polyrhythmic grooves will continue onwards, upwards and outwards.
NMR (photo: press Kutiman)