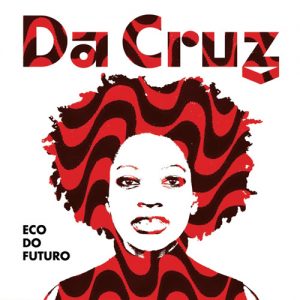 The world tells…:
"Some of the most upbeat music I've ever heard" (Okayplayer/Questlove USA)
"Tropical New Wave" (BBC 6 Music)
"This music is wet and heavy, dark and sparkling, sensual and gloomy" (Les Inrocks, France)
"Sub Urban Brazilian Music" (KEXP, USA)
"Brazil's answer to M.I.A" (Wondering Sound, USA)
"I could not stop moving and grooving to this record" (Nanobot Rock Reviews, USA)
"What more could you want" (The Independent, UK)
Forget Samba. Forget funny football tricks. Just forget all the clichés you know about Brazil. On their new album "Eco do Futuro" ("Echo of the Future") the Berne based group DA CRUZ take you to a different place: modern and urban Brazil, a country staggering between revolution and resignation. Da Cruz have translated all the anger and joy, all the hope and despair into extremely danceable songs. "Eco do Futuro" is an album that is bound to cause a sensation.
"Eco do Futuro" has singer Mariana Da Cruz discovering her African roots. Born and raised in Sao Paulo she moved to Switzerland ten years ago, but never actually settled, at least not when it comes to music. On this new record Mariana Da Cruz directs an electro-acoustic trip from the subversive communities of Lagos to the favelas of Rio and the townships of Johannesburg, with occasional stopps in the smoke-filled recording studios of Kingston Town and poorly ventilated clubs of London. Blending Kwaito, Baile Funk, Afrobeat, Dub and Hip Hop, "Eco do Futuro" is a decisively urban "black" record.
The 14 songs confront hidden racism, the rift between political elites and the common people, the revolt against economic injustice – and, of course, some of them are just about love in these hard times. They are testimony of a young black Brazilian woman from humble origins who sees how her country is being ruled and robbed by old, privileged, white men. Mariana Da Cruz: "Brazil is about to lose its smile. This hurts me very much." So, in the opening track "Pais do Fururo." she sings to a the groove of Afrobeat inventor Tony Allen: "My Brasil, land of future. But the present is once again delayed."
Over the past ten years Da Cruz has gained an excellent reputation in the global music scene. Each of its four records has made the Top 10 of the American college radio charts. Newspapers like "The Independent", magazines like "Rolling Stone" and radio stations like BBC 6 Music, KEXP and Radio France International have followed and praised Da Cruz's activities. This is even more remarkable, as Da Cruz has remained an independent artist since its beginnings. Every Da Cruz record has been produced in their own studio and released on their label – except for the 2011 album "Sistema Subversiva", which was released by the US-Label "Six Degrees Records" (The Dø, Bebel Gilberto, CéU).
And: Da Cruz has enthralled audiences all around the world with their live shows – from Montreal to Montreux, from London to São Paulo.
"Da Cruz is the collision of various elements that seem incompatible at first glance," explains Mariana Da Cruz. Mariana's background is traditional Brazilian music (Bossa Nova, MPB), while her musical companion, producer and music journalist Ane H., scraped his soul with Suicide, danced to Fela Kuti, and was the singer of the industrial pioneers Swamp Terrorists.
The core of the band also includes Bernese guitarist Oliver Husmann and the former Swamp Terrorists drummer Pit Lee. Additionally the horn section Daniel Durrer (sax), Niklaus Hürny (tp) Christian Sommerhalder (git) and other guests bring in a virtuosic vividness, either in the studio productions or live on stage.
With "Eco do Futuro" Da Cruz have created an eclectic sound that welcomes musical frictions – not only with Pop, but also with Jazz and even more so with global electronic music. An oeuvre that will groove on in the long-term memory.
Boom Jah Records / Broken Silence