DJ and Worldwide FM radio host Coco Maria unleashes her Latin sound of NOW, a madcap selection of Afro-Latin jams, oddities and future classics.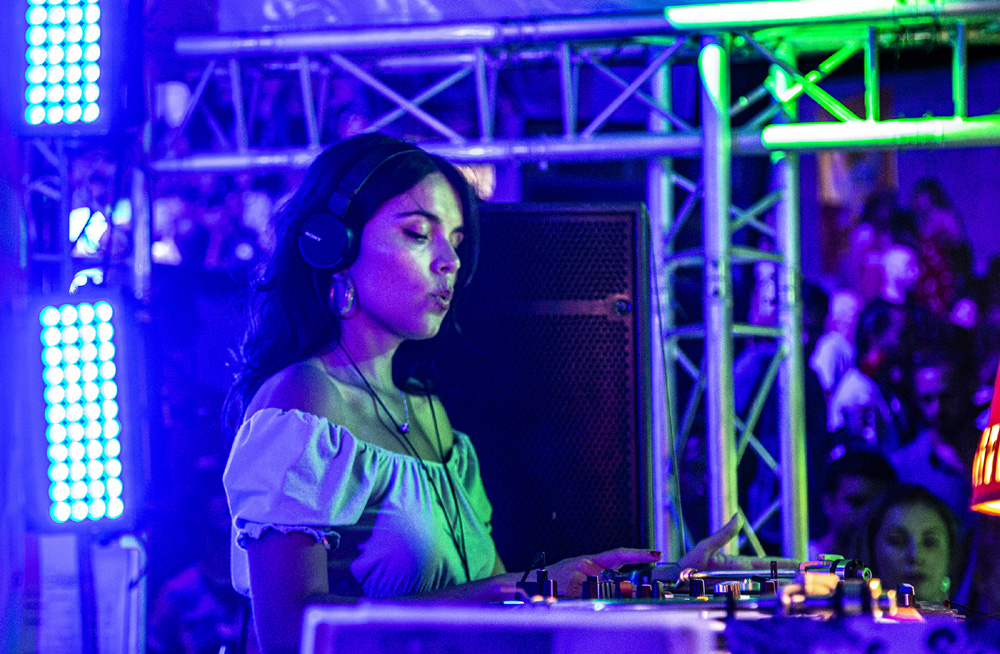 Club Coco is the name of Mexican DJ Coco Maria's brand new compilation of Afro Latin inspired jams for Swiss label Bongo Joe, featuring a smattering of her favourite bands and tunes right now, including exclusive and fiery cuts from Nico Mauskovic, La Perla, Meridian Brothers, Frente Cumbiero, Malphino and even Coco María herself.
A self-described 'selectora' and a resident DJ on Gilles Peterson's Worldwide FM radio station, Coco Maria's 11 track selection resembles some of her playlists on her radio show, also called Club Coco, over the last couple of years. It's also a soundtrack to her mission as a Latin music educator, demystifying the genre from it's salsa and reggaeton stereotypes, instead, showcasing a myriad of Afro rooted styles from Brazil, South and Central America, the Caribbean and beyond. The compilation also features Coco Maria's own production (Me Veo Volar) and thus gives a glimpse at a talent in the making.
Coco Maria works in a vastly male dominated environment and so her rise in profile is all the more impressive. She just DJ'ed for Questlove as part of Blackstreamlive, her Analog Journal DJ.
mix has racked up over a quarter of a million views and she's performed at festivals around the world including Gilles Peterson's Worldwide Festival and Dekmantel. Yet she feels most at home performing at those intimate Berlin basement parties or low-lieing clubs in her new city of Amsterdam (she moved during lockdown so hasn't really Djed there yet).
A story that started in Mexico.
Music started in the family home and cassettes were everywhere. Originally from Salttio, a city close to Monterrey, she became interested in radio from a young age. She began her studies in teaching but left Mexico in 2009 and hotfooted to London as a student. Immersing in cumbia parties in Clapton and exploring the Latin scene (Movimientos) she left for Berlin in 2013, the year she visited Mexico City on her first official record shopping trip – everything changed at that point.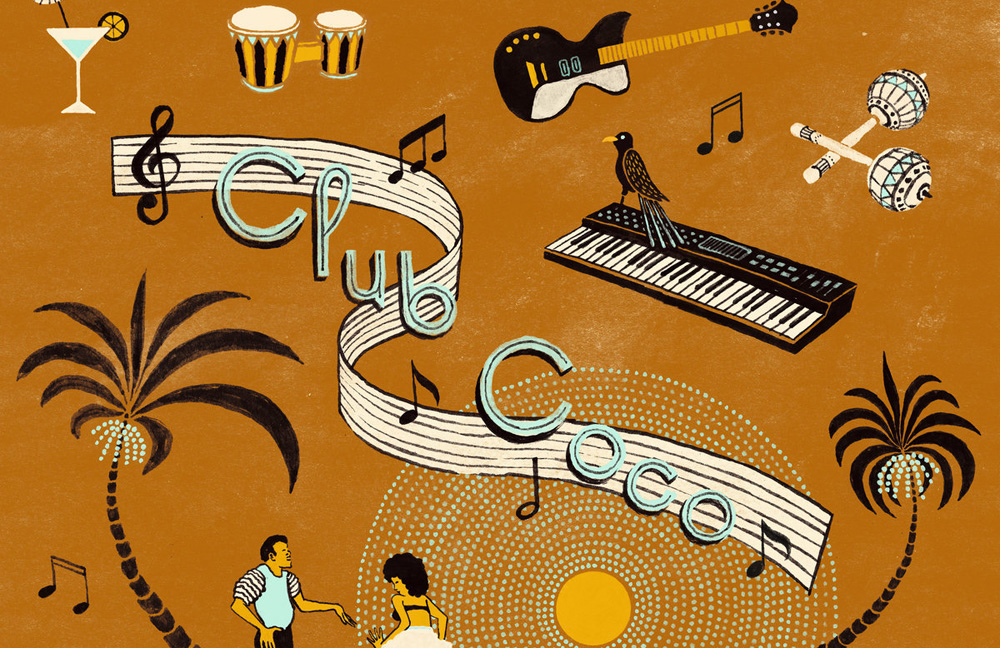 Latin Music, Digging & The Selection.
Club Coco compilation aims to showcase the artists from around the world who are reinventing the 'Afro Latin' sound. Latin music is so much more than salsa, son and bachata. For Coco, exploration is the key. From old '60a Peruvian chicha, charanga and samba to wild new strains of cumbia like the Monterrey coined Cumbias Rebajadas, Coco Maria is a proper digger. On her show you can hear Jamaican mento and reggae, funk, soul, jazz and other such delights.
Back in the days of Blogspot.com and endless downloadable archives of catalogue, Coco Maria overdosed on Fela Kuti, Afrobeat and the dusty corners of the Latin music spectrum. In London, the lack of Latin music was conspicuous and so pioneers like Cal Jader were inspirational for her. Berlin was somewhat her first music performance stage and the 2013 Mexico City swag happened and now in Amsterdam, well, the future will tell.
She has seen all the artists on the compilation perform live except La Perla and it's their energy she aims to replicate on this compilation.
"In a festival maze of endless options, there is only one place I'm searching for…it´s Club Coco. Mysterious sounds, hypnotic rhythms. An exotic soundbox and plenty of space to dance!" Gilles Peterson.
NMR (photo: press Coco Maria)