Kharifa is his sixth studio album. Muso Ko, his first opus, was released in 1995.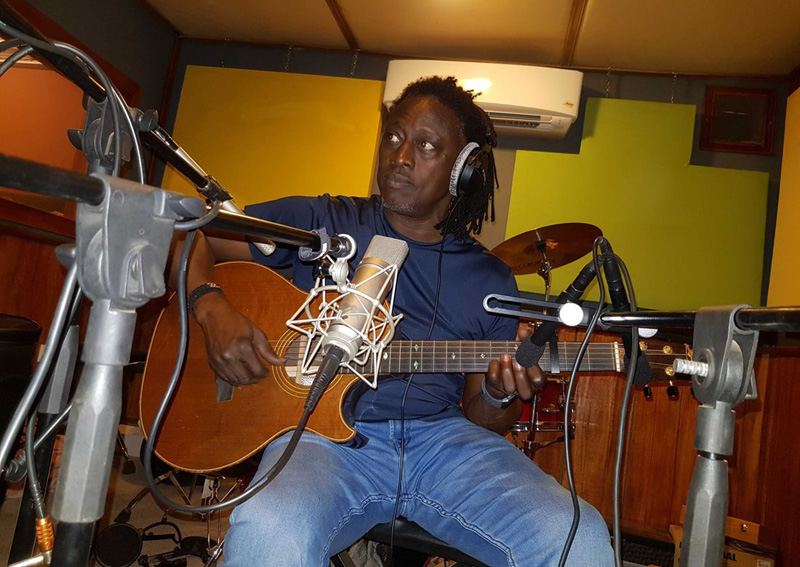 It can be said that the Malian guitarist has matured, evolved, while once again successfully keeping one foot firmly anchored in the past.
Kharifa was recorded and mixed in Bamako. The sound of the country, its rich and diverse musical traditions and instruments (ngoni, flute, kora, doun doun…), permeates the twelve tracks that make up this superb project.
He carefully selects the musicians who accompany him on stage, just like the prestigious guests surrounding him for this new recording: Toumani Diabaté, his nephew M'Bouillé Koité (winner of the 2017 RFI Prize), his son Cheick Tidiane Koité, Amy Sacko, lead singer of Bassekou Kouyaté's group Ngoni Ba, and many others. 
The original compositions and covers that form the backbone of this new album reflect the griot's open spirit, his willingness to travel through the rich Malian heritage while building the foundations of a resolutely modern music, also influenced by western rock and folk. 
Habib Koité takes his time.
Often compared to Eric Clapton, the Malian reveals himself to be closer to a JJ Cale, in his manner of occupying space with the guitar, playing the note rather than notes, allowing arpeggios to flow through the percussion, caressing while directing with true virtuosity, the rhythmic breath of each track on the album. 
This shows in his interest and involvement in everyday life in Bamako. Without ever denying the problems that plague his city and country – pollution, poverty, idleness, insalubrity, disease – Habib remains resolutely optimistic, hopeful, fighting against intolerance, ignorance and obscurantism. While Mandé talks about reconciliation, Kharifa calls for accountability of each individual. "Life is a daily struggle" he sings in Wara.
Six albums – not counting "live" recordings and the duo with Eric Bibb – more than 1,500 concerts around the world, recognised by the greatest names in music, an unstoppable repertoire: Habib Koité takes his time and builds, step-by-step, an exemplary career.
NMR (foto: press Koité)