Peruvian President Ollanta Humala appointed her Minister of Culture ten years ago. Susana Baca then became the first member of the black government since the establishment of independent Peru in 1821.
Baca grew up in a coastal fishing village Chorrillos, a district of the Lima Province of Peru, and part of greater Lima. Her music is a mixture of traditional and contemporary. Her backing band features indigenous Peruvian instruments such as the cajón ("wooden box", whose origins lie in an upturned fruit crate), udu (clay pot), and quijada (jawbone of a burro) cheko a dried gourd, as well as acoustic guitar and electric upright baby bass.
Although many of her songs are based on traditional forms such as the landó or vals, she also incorporates elements of Cuban and Brazilian music. Her debut album for Luaka Bop, produced by Greg Landau, brought her to the attention of World Music audiences worldwide.
Baca is an important figure in the revival of Afro-Peruvian music within Peru (see, for example, dancers from the Perú Negro troupe, as well as "Festejo" music), which, like the culture that produced it, had previously been little recognized, but which is now regarded as an important part of Peruvian culture.
Baca has contributed much to its international popularity, which began in 1995 with the release of the compilation CD Afro-Peruvian Classics: The Soul of Black Peru. The album, which features the Baca song "Maria Lando", was released by the Luaka Bop record label, which belongs to ex-Talking Heads frontman David Byrne.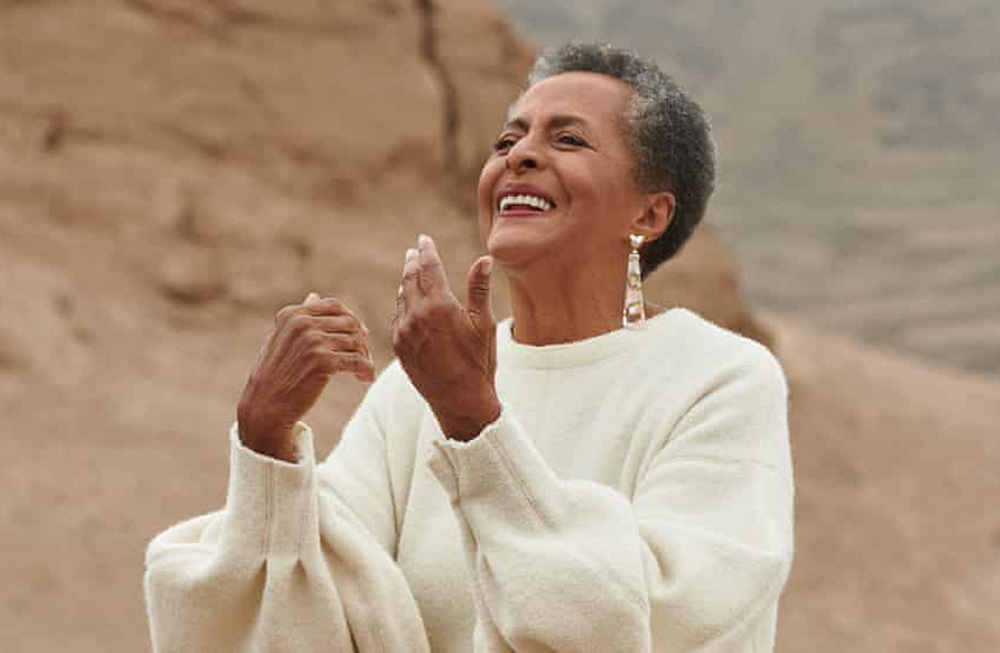 New album "Palabras Urgentes", marks the 50th year of Susana Baca's extraordinary musical career. 
With an illustrious life spanning music, teaching and politics from multiple Grammy Awards to becoming Peru's first black cabinet minister and holding the post of Minister of Culture, Palabras Urgentes is the nexus of all Susana's experiences and, at the age of 76, is the album she always wanted to create.
Translated as Urgent Truths, the album was recorded as a form of protest, to spark debate and intended to take on today's difficult times. It is the combination of the music's beauty and the urgency of the lyrics that makes Palabras Urgentes so compelling.
Baca's flowing, intimate vocals remain undimmed, and are well framed by the warm production of Michael League (of Snarky Puppy fame).
The lilting La Herida Oscura, by Baca's friend Chabuca Granda, and Milonga De Mis Amores, a 1937 signature tune for Argentine tangoist Pedro Laurenz, are just two of the numbers that conjure up stately ballrooms of the past. Baca gets friskier on Sorongo, a salsa standard by Puerto Rico's Tite Curet Alonso, and there's a rousing choral finale for Vestida de Vida, a previous Baca favourite.
NMR (photo: Javier Falcon)