Twenty-eight-year-old musician Moses Sumney on his second album "Græ" points to the beauty of a variety of sounds. His songs are inspired by soul, folk and experimental electronics.
The fact that gray is often perceived as boring and underestimated makes color interesting, says Moses Sumney: "The color that we overlook because it seems insignificant. But as a concept, gray is the most intense color." For the musician from North Carolina, gray stands for the unclear, for a mixture of contradictions, the in between. He grew up between California and Ghana.
In America it was always said that he was African. And in Africa he was American. But he doesn't want to be nailed down to one or the other. The big theme of identity lies in the 20 songs on "Græ". Whether skin color, sexuality or gender: Moses Sumney wants to break with social expectations. In "Virile" he questions the concept of masculinity or in "Me in 20 Years" he ponders what his life could look like in the future. He sings on the album of heartache, polyamory and relationships that are not firmly defined.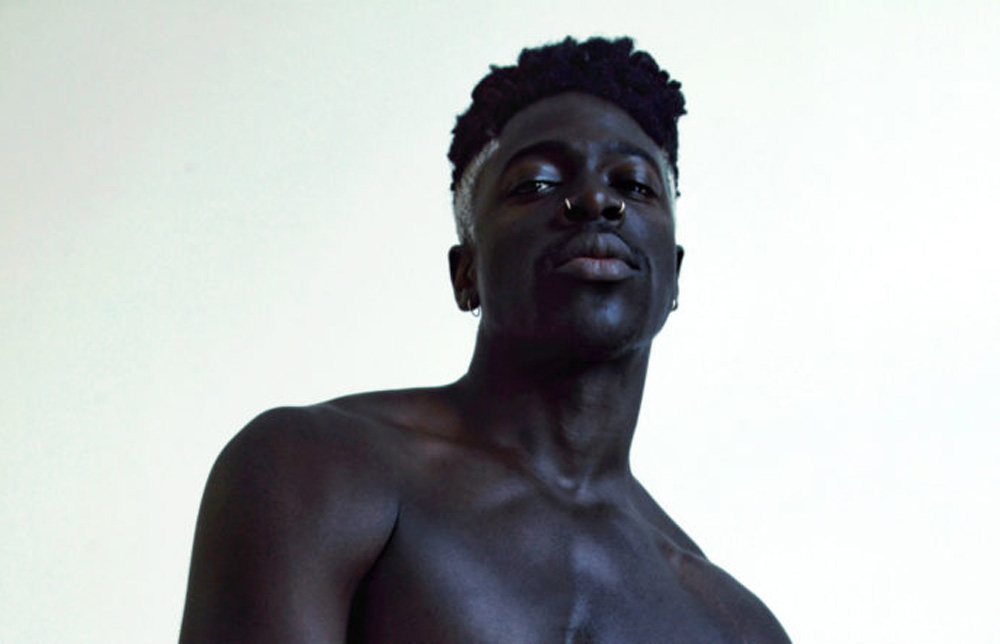 Complex topics – complex sound.
Moses Sumney changes from euphoric orchestral arrangements to melancholic-ambient electronics. He tastes a whole spectrum of sounds and crosses it with his voice in all moods. He sings angry, hurt or dreamy, goes from spoken word to staccato-like bassy notes or high falsetto and reminds of Prince or D'Angelo. His experimental soul fits into a current trend that many young artists are currently following. Many of them are also represented on the album. (James Blake, Thundercat on bass or sound engineer Oneohtrix Point Never)
Up to 40 musicians take part in the "græ" album.
About forty musicians brought Moses Sumney to the production of "græ": "Because i was so keen to really do everything i could, i just invited everyone i like. And my ideas are so diverse.It's hard to find the one who can do all of this. It becomes a patchwork, a collage."
This collage gives an insight into Moses Sumney's diverse, gray world and shows how enriching it is to see things not only in black or white.
NMR (photo: press Moses Sumney)