Ghanaian singer Linda Ayupuka's debut album 'God Created Everything' fuses electronic music with gospel.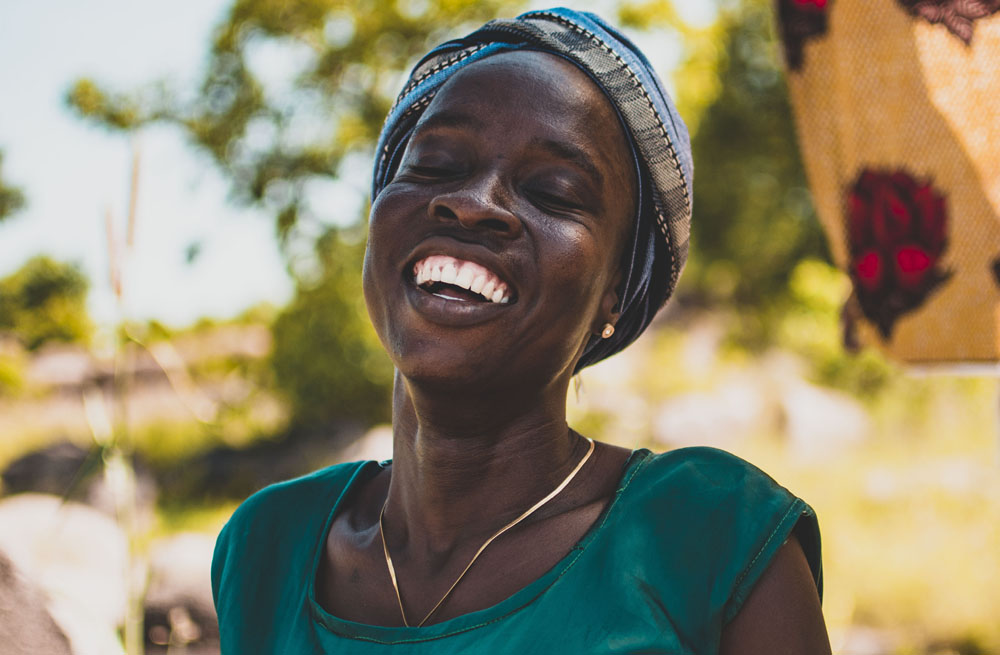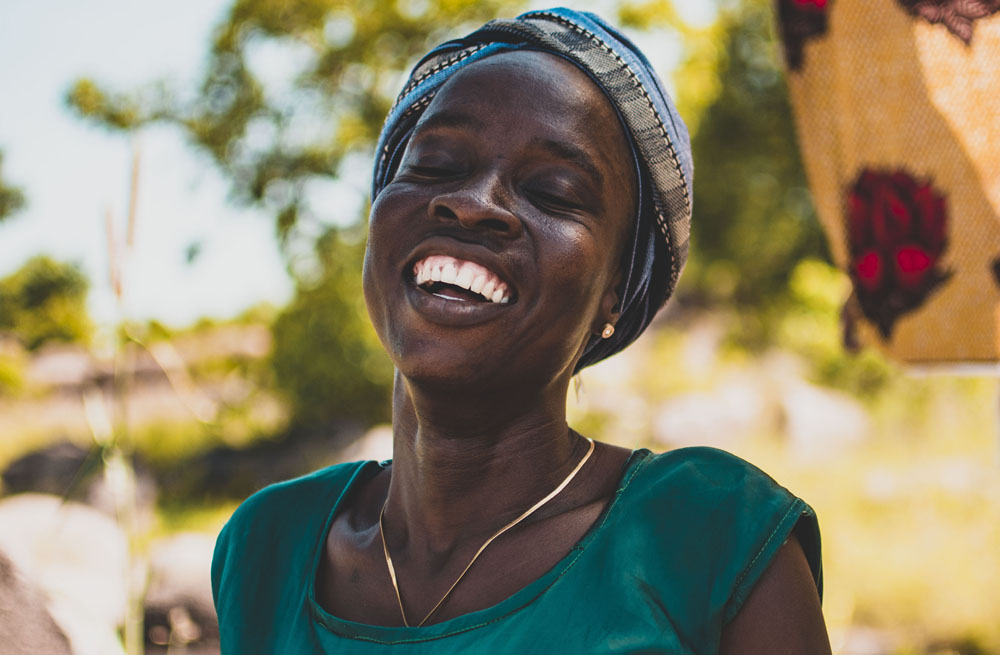 Translating to 'God Is Great', the album opens with the synth flute-led Daguna, Linda's favourite song on the album. The album's first single Yine Faamam follows, its joyous opening horns, synth stabs and arpeggiated harpsichord harking back to 1960s highlife guitars, recalling the heat-warped funk of Francis's early favourite musicians, Ebo Taylor and Pat Thomas whilst on the slower and sweet Annebooy, a path is forged back to the digi-reggae stylings of King Jammy productions of the late 80s, Linda's melodies snaking freely around dancehall rim shots and deep kick thrums.
On Pege Nayine, piano keys are laced by striking drums, Linda's vocals are rich and idiosyncratic, with such consistently strong songwriting throughout.
The album closes with Fomallebazaa, Linda's collaboration with Francis in his artist moniker, Faraday which sees him making his first and only appearance as a guest vocalist on the album. No matter the song you press play on, one thing is for sure: you'll find Linda
front and centre, praising God with clear-cut melodies in her captivating, sharp soprano vocals.
15 hours north of capital city, Accra, just over 10 kilometres south of neighbouring Burkina Faso, sits the largely agricultural district of Bongo Soe, a community comprised of Ghana's north-easterly Gurenɛ-speaking Frafra people and home to one of Upper East's most popular gospel singers, Linda Ayupuka. A short walk around nearby city Bolgatanga, down it's busy, car-congested roadsides lined with mobile money businesses, fashion boutiques and local food vendors, you will hear the reverent and praiseful voice of Linda blasting from portable radio sets and car speakers.
A church singer and devout Christian who describes herself as "cool and humble", Linda is the director of the children's choir at the Presbyterian Church of Ghana, where at the age of four, she first started singing.
One of five siblings, Linda remembers her mother singing Christian hymns and traditional songs to her and her brothers & sisters from early, and by the time she left school, was travelling across Upper East region singing in church full-time. She now performs at weddings, funerals and other church ceremonies every Friday, Saturday and Sunday with her live band and children, or is travelling with her 40-50-piece women's fellowship choir, leading services at churches in Bolgatanga, Kumasi, and beyond.
"I know all the things God has done for me. He's given me life and everything I want. That's why I am happy. He has saved me when in trouble and in sickness. The album as a whole speaks about his creations, and his greatness. I know he is great" says Linda.
As the heavy church service schedule winds down and Linda says her final farewells for the day, Linda hops on the motorbike and goes in search of beats 20 minutes south, and nestled in between baobab trees and great rock formations native to the region, finds one of Upper East's finest studios, and its most enigmatic producers, Francis Ayamga. A highly sought-after local producer and skilled multi instrumentalist,
Francis built his name as the live drummer for Upper East local icon King Ayisoba, whose reinvention of Kologo music (a two-stringed traditional Frafra instrument from Northern Ghana) with rap, reggae and electronic sounds has led him to becoming one of Ghana's most prominent indigenous musicians. Francis directed Ayisoba's most recent international tours, and has performed alongside Malian giants, Salif Keita and Oumou Sangaré across Europe, however its Francis's irresistibly playful production and Cubase library of laptop DJ samples and crashing drum pads, here lies his most creative musical talents.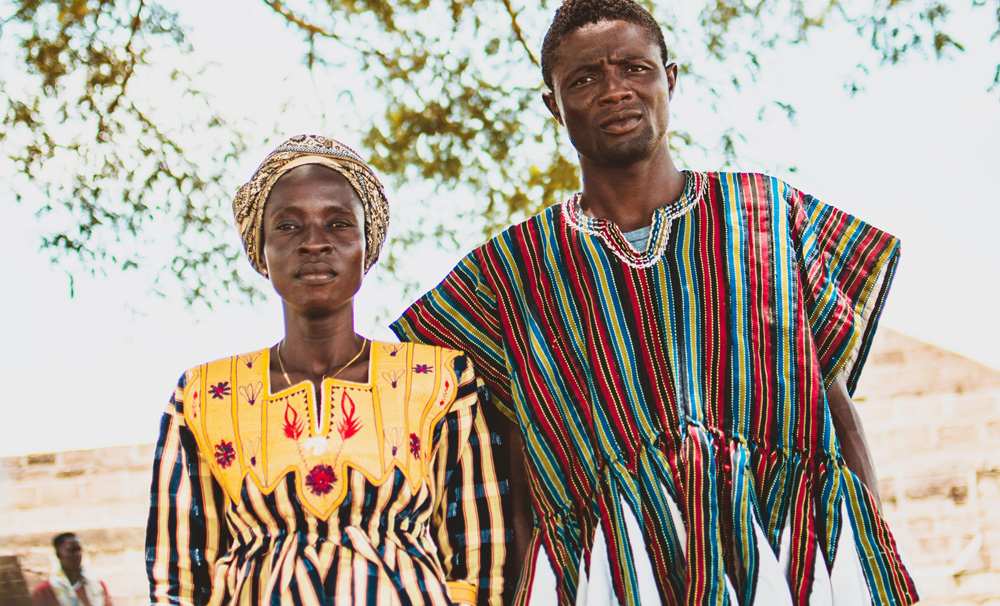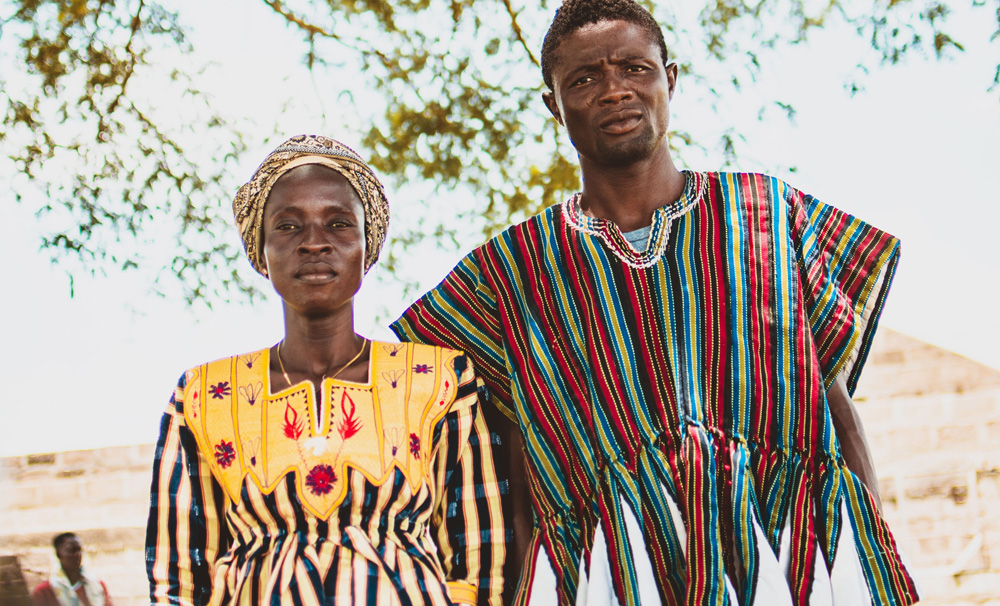 "People were forcing me to set my studio in the big city in Bolga but I told them I want my studio by the rocks on top of the hills in Bongo. It's a beautiful place. My spirit tells me that I will become the person that people will visit in the future." says Francis
Buying speakers, keyboards, hard drives, and microphones from the money he made from starting a phone repair shop in Bolgatanga two years prior, Francis opened Top Link Studios, to record his idol, King Ayisoba after meeting at a studio session in Accra back in early 2000s, later going on to engineer his renowned 1000 Can Die album featuring Lee "Scratch" Perry, Orlando Julius amongst others, from 2017.
Francis quickly became one of Upper East's most prolific and go-to producers, recording artists from across the region, leading to the release of This Is FraFra Power, a fiercely modernist compilation of rap, gospel, kologo artists produced by Francis at Top Link, featuring a new singer to many outside the Black Star nation, Linda Ayupuka. Having met at a studio session back in 2009, and since recording up to three compilations worth of material, Linda and Francis unveil their first worldwide album release, God Created Everything.
"There are so many gospel artists here, but no one sounds like Linda. The sound is different, the beats are different. Linda has a sweet melody. Many can only sing in total traditional key form, but Linda's songs are in a disco style, her songs get played in nightclubs!" says Francis.
Having grown up as son and now brother of Bongo Feo's Frafra chief palace, Francis tells a story of him building traditional instruments from listening to the community drumming groups that would attend ceremonies at his house, during festival season, studying each sound intently. Francis, like Linda, is steeped in ageless traditions and devout worship, but is focused on broadcasting Frafra identity in to the future.
Drawing parallels between ritualist music and sites of contemporary club culture, Linda and Francis represent a new age of Upper East musicians who are championing a Northern Indigenous sound for 2022 and beyond. Presenting, the new black stars of Ghana.
Fabrice Robinson and NMR (photo: Clement Eastwood)